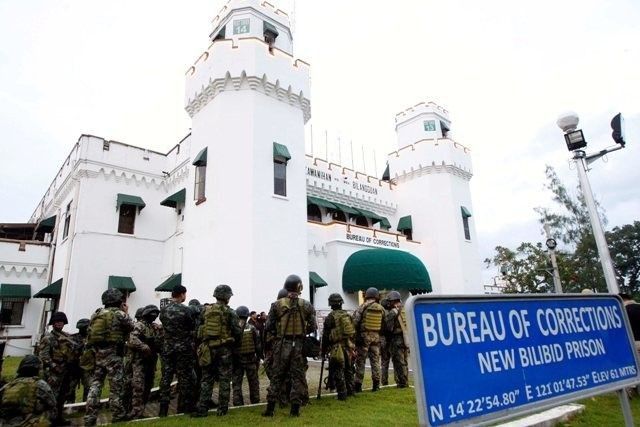 Issues surrounding Bilibid prison
LATEST UPDATE: October 12, 2019 - 4:43pm
LOCATION:
+ Follow Story
October 12, 2019
Igorot prisoners at the maximum security compound of the New Bilibid Prisons in Muntinlupa are worried for their safety, relatives say, citing they are worried prisoners may get the ire of some of the inmates affected by the ongoing demolition led by Bureau of Corrections Director General Gerald Bantag.
Bantag traces his roots to Mountain Province.
"Good afternoon, what is happening now here at the maximum compound of the New Bilibid Prisons is alarming. The demolition is now on its third day. And because Director Bantag is an Igorot, our fellow inmates are angry at us because we are Igorots," a message in Ilokano shared by one of the relatives says.
Relatives of prisoners also stated that their kin, especially the elderly, have no place to sleep as their shanties were demolished. They are complaining that they have no food to eat, potable water and medicines. -- The STAR/Artemio Dumlao
October 11, 2019
Officials report an explosion at Quadrant 4 of Bilibid's Maximum Security Compound at around 10 a.m. while demolition of illegal structures is ongoing at Quadrant 1.
The bomb disposal and K9 team of the National Capital Region Police Office immediately responded to check the area and found that the cause of the explosion was an improvised explosive device.
The bomb disposal team are now searching the area for a possible secondary explosive device. Initial investigation showed that the explosion site was occupied by "violent extremist offenders."
Monitor controversies and news updates on the New Bilibid Prison.