Updates on social media platforms and tech giants 2022
+ Follow Story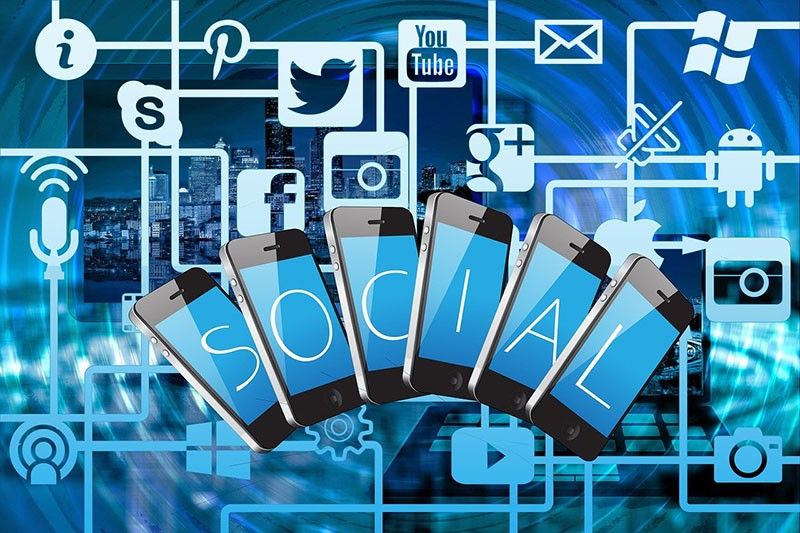 2 days ago
Billionaire Elon Musk says Tuesday that his purchase of Twitter would not go ahead unless he was assured that fewer than five percent of accounts on the platform were fake.
"Yesterday, Twitter's CEO publicly refused to show proof of <5%," tweets Musk, who has almost 94 million followers on the social network.
"This deal cannot move forward until he does." — AFP
May 15, 2022
From e-commerce colossus Amazon to social networking star Facebook, US tech firms that once grew with abandon have reined in hiring to endure tumultuous times.
Internet giants that saw business boom during the pandemic have taken a hit from inflation, war, supply-line trouble and people returning to pre-Covid lifestyles.
Corporate belt-tightening was a common theme as big tech firms reported earnings from the first three months of this year.
Facebook parent Meta told analysts that hiring goals were being adjusted as it continued to look to a bright future.
"We regularly re-evaluate our talent pipeline according to our business needs, and in light of the expense guidance given for this earnings period, we are slowing its growth accordingly," a Meta spokesperson told AFP.
"However, we will continue to grow our workforce to ensure we focus on long-term impact."
Seattle-based Amazon, the second largest employer in the United States, revealed that its ranks are overly plump after ending last year with more than twice as many workers as it had in 2019.
As the spread of the Omicron variant of Covid-19 slowed during the first quarter of this year and workers returned from time off, Amazon "quickly went from being understaffed to overstaffed," chief financial officer Brian Olsavsky told analysts. — AFP
May 14, 2022
Elon Musk sends mixed messages about his proposed Twitter acquisition, pressuring shares of the microblogging platform amid skepticism on whether the deal will close.
In an early morning tweet, Musk says the $44 billion takeover was "temporarily on hold," pending questions over the social media company's estimates of the number of fake accounts or "bots."
That sent Twitter's stock plunging 25%. — AFP
May 11, 2022
Elon Musk says he would lift Twitter's ban on former US president Donald Trump if Musk's deal to buy the global messaging platform is successful.
"I would reverse the permanent ban," the billionaire says at a Financial Times conference, noting that he doesn't own Twitter yet, so "this is not like a thing that will definitely happen."
The Tesla chief's $44-billion deal to buy Twitter must still get the backing of shareholders and regulators, but he has voiced enthusiasm for less content moderation and "time-outs" instead of bans. — AFP
May 4, 2022
Germany's anti-cartel watchdog says Wednesday it has placed Meta, the company which owns Facebook, WhatsApp and Instagram, under close watch for any possible abuse.
The Federal Cartel Office says it has determined Meta to be a company of "paramount significance for competition", a move paving the way for the authorities to clamp down "against potential competition infringements". — AFP
April 29, 2022
A British court adjourns an appeal by Facebook's owner Meta against a competition regulator ruling that it should be forced to sell online GIF creator Giphy.
The Competition and Markets Authority in November found Meta's purchase of Giphy — which supplies animated GIFs or mini videos to major social networks — would give the US behemoth too much market share.
Adjourning the case at London's Competition Appeal Tribunal after four days of hearings, judge Marcus Smith said he would make his ruling "at a later date", which could mean weeks or months. — AFP
April 27, 2022
The World Health Organization urges Twitter to keep working to root out disinformation following Elon Musk's move to buy the social media platform — stressing when it comes to health, good information is "life-saving".
"Good stewardship of those platforms is extremely important," WHO emergencies chief Michael Ryan tells reporters.
"It is not the business of WHO who owns or who manages those platforms," Ryan says when asked about the deal. — AFP
April 26, 2022
A Russian court on Tuesday hit Facebook and Instagram parent company Meta with a fine for refusing to take down LBGT content.
A Moscow district court ordered the US tech giant to pay four million rubles (about $53,000/50,000 euros) for failing to delete content with LGBT "propaganda", news agency Interfax reported.
Meta and other tech companies are frequently slapped with fines by Russia for not deleting content on the request of authorities.
Since the start of Moscow's military campaign in Ukraine, Russia has ramped up pressure on social networks, banning Facebook, Instagram and Twitter.
Attacks on the LGBT community are relatively frequent in Russia, where conservative and religious circles take a dim view of the community. -- AFP
April 26, 2022
Twitter confirms it is selling the platform to billionaire entrepreneur Elon Musk in a deal valued at $44 billion.
The sale was a dramatic shift for the board, which had originally maneuvered to block Musk from taking the social media network private.
"Free speech is the bedrock of a functioning democracy, and Twitter is the digital town square where matters vital to the future of humanity are debated," Musk says in a joint statement announcing the takeover. — AFP
April 25, 2022
Twitter is reconsidering Elon Musk's buyout proposal, with discussions between the two camps ongoing Sunday, The Wall Street Journal reports, after the billionaire said Thursday he had secured the necessary funding.
"Twitter is taking a fresh look at the offer and is more likely than before to seek to negotiate," the business daily reports, citing sources familiar with the matter.
Tesla CEO Musk said Thursday he had secured close to $46.5 billion to finance the transaction, but also that he planned to appeal directly the company's shareholders as he looks to take over the social media platform. — AFP
April 22, 2022
Former US president Barack Obama calls out Silicon Valley, urging tech companies to stop dividing society and undermining democracy, and for political leaders to help guide the way with regulation.
Obama said that online platforms have found that "inflammatory, polarizing content" attracts online audiences with money to be made at the expense of democracy.
"It's that in the competition between truth and falsehood, cooperation and conflict, the very design of these platforms seems to be tilting us in the wrong direction," Obama said at a Stanford Cyber Policy Center event. — AFP
April 21, 2022
As tempting as access to Elon Musk's wealth may be, Twitter is not eager to be ruled by a billionaire known for shooting from the hip with little regard for the consequences.
The global one-to-many messaging platform is moving to prevent the Tesla boss from getting his hands on all of Twitter's outstanding shares, signaling that worries about where he would lead the company outweigh the proffered payoff.
"It's management, the board, that feels something is wrong," said Endpoint Technologies analyst Roger Kay.
"Musk is essentially an autocrat; his form of libertarianism has a twinge of far right politics to it." — AFP/Glenn Chapman
April 16, 2022
Twitter moves to defend itself against Elon Musk's $43 billion hostile takeover bid, announcing a plan that would allow shareholders to purchase additional stock.
"The Rights Plan will reduce the likelihood that any entity, person or group gains control of Twitter through open market accumulation without paying all shareholders an appropriate control premium," Twitter says in a statement. — AFP
April 12, 2022
Meta, the parent company of Facebook and Instagram, will give content creators the opportunity to sell virtual items to users in Horizon Worlds, its main platform in the metaverse, the company said Monday.
"For example, someone could make and sell attachable accessories for a fashion world or offer paid access to a new part of a world," the Californian tech group said in a press release.
The metaverse, touted by Meta and other companies as the future of the internet, consists of a set of parallel "universes" accessed primarily through augmented and virtual reality platforms. — AFP
April 11, 2022
Indonesia's biggest tech firm soared in Jakarta trade Monday after a billion-dollar IPO that was the world's fifth-biggest this year, defying recent heavy weather for Asian tech stocks.
GoTo, the largest digital ecosystem in the archipelago nation of 270 million people, was formed by the merger of ride-hailing company Gojek and e-commerce platform Tokopedia in May 2021.
Clad in the signature black-and-green jacket of a Gojek driver, GoTo CEO Andre Soelistyo pressed the 9 am opening bell at the Jakarta stock exchange.
"Despite global market volatility, investor interest has been strong, reflecting the rapidly growing demand in Southeast Asia for our on-demand, e-commerce and financial technology services, as well as confidence in GoTo's position as the largest digital ecosystem in Indonesia," he said in a press release.
His company's shares jumped by up to 23 percent in the first exchanges and fluctuated around 15 percent at 388 rupiah during the trading session.
The company raised about $1.1 billion in its IPO that concluded last week, priced at 338 rupiah per share, representing a market value of about $28 billion, it announced Monday. — AFP
April 11, 2022
Elon Musk is no longer joining the board of Twitter, the CEO of the social media company says, in a reversal less than a week after announcing the Tesla chief would be appointed.
Musk was named to join the Twitter board after buying a major stake in the firm and becoming its largest shareholder.
"Elon has decided not to join our board," Twitter CEO Parag Agrawal tweets.
Elon has decided not to join our board. I sent a brief note to the company, sharing with you all here. pic.twitter.com/lfrXACavvk

— Parag Agrawal (@paraga) April 11, 2022
April 7, 2022
Music hosting service Vevo confirms that its YouTube channels for Justin Bieber, Taylor Swift and other famous artists had served up videos of a convicted conman after being hacked.
Vevo, which provides music videos to platforms including YouTube, says that it deleted the improperly uploaded content and is investigating the breach.
"Some videos were directly uploaded to a small number of Vevo artist channels earlier today by an unauthorized source," a spokesperson says in response to an AFP inquiry.
"No pre-existing content was accessible to the source." — AFP
April 6, 2022
Twitter announces that Elon Musk will join its board, boosting hopes the Tesla boss will lift the social media company's prospects as some observers expressed wariness of the billionaire's influence.
Shares rose for a second day on news of Musk's board appointment after surging on Monday's disclosure of the outspoken entrepreneur's large stake in the company.
"I'm excited to share that we're appointing @elonmusk to our board! Through conversations with Elon in recent weeks, it became clear to us that he would bring great value," Twitter CEO Parag Agrawal says in a tweet. — AFP
April 3, 2022
Sri Lanka blocked access to social media platforms on Sunday after authorities imposed a weekend nationwide curfew to contain protests over a worsening economic crisis.
The South Asian nation is facing severe shortages of food, fuel and other essentials, along with sharp price rises and crippling power cuts, in its most painful downturn since independence from Britain in 1948.
President Gotabaya Rajapaksa imposed a state of emergency on Friday, the day after a crowd attempted to storm his home in the capital Colombo, and a nationwide curfew is in effect until Monday morning.
Facebook, YouTube, Twitter, Instagram and WhatsApp were among the platforms shut down by internet service providers on the orders of defence authorities, the pro-government Ada Derana news channel said.
"On the request of the defence ministry, service providers advised to temporarily restrict social media platforms," the broadcaster said, quoting Sri Lanka's media regulator.
Anonymous activists had called for mass protests on Sunday on social media before the order went into effect. — AFP
April 1, 2022
Content identified as misleading or problematic were mistakenly prioritized in users' Facebook feeds recently, thanks to a software bug that took six months to fix, according to tech site The Verge.
Facebook disputed the report, which was published Thursday, saying that it "vastly overstated what this bug was because ultimately it had no meaningful, long-term impact on problematic content," according to Joe Osborne, a spokesman for parent company Meta.
But the bug was serious enough for a group of Facebook employees to draft an internal report referring to a "massive ranking failure" of content, The Verge reports. — AFP
March 31, 2022
Facebook's owner Meta has hired a consulting firm to carry out a US campaign denigrating its fierce rival TikTok, according to a Washington Post report Wednesday partially confirmed by AFP.
The campaign reportedly includes placing letters in major US news outlets and promoting negative stories about TikTok, allegedly using the type of tough tactics familiar to Washington politics.
Meta, which shed hundreds of billions in value earlier this year due to doubts about its future, is in a pitched fight against the video sharing platform popular with young social media fans.
"We believe all platforms, including TikTok, should face a level of scrutiny consistent with their growing success," Meta told AFP in a one-line statement in response to the article. — AFP
March 26, 2022
The EU will require tech giants to drop barriers between their hugely popular messaging services to boost competition, but critics warn that could come at the cost of millions of users' privacy.
Praise poured in after negotiators from the European Parliament and EU member states agreed late Thursday on a sweeping law to curb market dominance of US firms like Google, Facebook owner Meta, Amazon and Apple.
But the provision in the legislation that looks set to make big services such as WhatsApp and Apple's iMessage provide access to smaller operators drew concerns it would compromise the encryption that guards users' data. — AFP
March 22, 2022
A Russian court bans Facebook and Instagram as "extremist", part of sweeping efforts by Moscow to crack down on social media during the conflict in Ukraine.
The Russian authorities have accused US tech giant Meta -- the parent company of Facebook, Instagram and WhatsApp -- of tolerating "Russophobia" since President Vladimir Putin sent troops into Ukraine on February 24.
Facebook and Twitter have been inaccessible in Russia since early March and Instagram was blocked in the country a week ago.
March 21, 2022
The Supreme Court judge who had ordered messaging app Telegram blocked in Brazil reversed the ruling Sunday, after the tech company complied with an earlier decree to make changes to the platform.
"Considering that the (court's requested changes) were fully attended to, I revoke the decision to fully and completely suspend the operation of Telegram in Brazil," Judge Alexandre de Moraes wrote in a document released by the court.
The order to block the app throughout the country, published Friday, never actually went into effect, and Telegram had continued to function normally throughout the weekend. — AFP
March 20, 2022
Three companies have lodged a complaint with the European Commission against Microsoft, accusing the US technology giant of anti-competitive practices in its cloud services, sources told AFP Saturday, confirming media reports.
Microsoft is "undermining fair competition and limiting the choice of consumers" in the computing cloud services market, said one of the three, French company OVHcloud, in a statement to AFP.
The companies complain that under certain clauses in Microsoft's licensing contracts for Office 365 services, tariffs are higher when the software is not run on Azure cloud infrastructure, which is owned by the US group.
They also say the user experience is worse and that there are incompatibilities with certain other Microsoft products when not running on Azure.
In a statement to AFP, Microsoft said "European cloud service providers have built successful business models on Microsoft software and services" and had many options on how to use that software.
"We continually evaluate how best to support all of our partners and make Microsoft software available to all customers in all environments, including those with other cloud service providers," it continued. — AFP
March 19, 2022
The Telegram messaging app has become a go-to platform since Russia's invasion of Ukraine, despite concerns over its data security and defenses against misinformation.
It has benefitted from the gap left by Russia's blocking of Facebook and Instagram, offering a platform for mass messaging in a way similar to social media.
The platform also provides one of the last windows on Russia, but also an open channel to the horrors facing an under siege Ukraine. — AFP
March 19, 2022
Brazilian President Jair Bolsonaro says that the decision by a Supreme Court judge to block popular messaging app Telegram nationwide is "inadmissible" and puts the "freedom" of Brazilians at risk.
The ruling "is inadmissible. (The judge) failed to act against the two or three people that according to him should be blocked, so he decided to affect 70 million people... What is at stake is our freedom," says the far-right leader, for whom Telegram is a key element of his strategy to win re-election in October. — AFP
March 18, 2022
Australia announces Friday it is suing Facebook owner Meta over scam adverts for cryptocurrency schemes that falsely claimed to be endorsed by prominent figures.
Australia's consumer protection commission says it had started Federal Court proceedings against Meta Platforms for "false, misleading or deceptive conduct" in breach of consumer or securities laws.
It accuses Meta of failing to do enough to stop scam ads for cryptocurrency or money-making schemes, even after being alerted by celebrities who had been misrepresented by similar ads published on Facebook. — AFP
March 12, 2022
YouTube broadens its blocking of Russian state-linked media channels to apply internationally after initially barring them only in Europe following Moscow's invasion of Ukraine.
Russia's internationally condemned attack has provoked unprecedented sanctions from Western governments and businesses, including a growing list of US tech firms.
YouTube's guidelines "prohibit content denying, minimizing or trivializing well-documented violent events, and we remove content about Russia's invasion in Ukraine that violates this policy," the video sharing platform says. — AFP
March 11, 2022
Facebook says that due to the invasion of Ukraine it has temporarily eased its rules regarding violent speech to allow statements like "death to Russian invaders," but not credible threats against civilians.
Moscow's internationally condemned invasion of its neighbor has provoked unprecedented sanctions from Western governments and businesses, but also a surge of online anger.
"As a result of the Russian invasion of Ukraine, we have temporarily made allowances for forms of political expression that would normally violate our rules like violent speech such as 'death to the Russian invaders,'" Facebook's parent company Meta says in a statement. — AFP
March 10, 2022
Dating app Tinder will give US users a way to check if potential dates have been convicted of a violent crime, a check that experts warn has limitations.
The app's parent firm Match Group announced on Wednesday it would begin offering access to Garbo, a new US online background check platform that can show if someone has a history of violence.
After navigating to Garbo through the Tinder app, users then enter the name, phone number or other details about a potential date to check for arrests, convictions and sex offender registry information.
Dating apps, including Tinder, have been pressured to take action after women have reported they were sexually assaulted by men they connected with via the platforms.
"This is just the first step in delivering on our mission to help proactively prevent harm in the digital age," Garbo founder Kathryn Kosmides said in a statement.
Match said up to 500,000 free Garbo searches would be made available, and thereafter a check would cost $2.50 plus a processing fee. — AFP
March 10, 2022
Facebook begins letting groups automatically reject posts identified as containing false information, taking aim at a part of the massive network that has drawn particular concern from misinformation watchdogs.
Administrators of "groups" at the leading social network can opt to have software automatically reject incoming posts showcasing information found to be false by third-party fact-checkers, Facebook App communities vice president Maria Smith says.
"Our research shows, those same features — privacy and community — are often exploited by bad actors, foreign and domestic, to spread false information and conspiracies," disinformation researchers Nina Jankowicz and Cindy Otis wrote in a Wired opinion piece in 2020. — AFP
March 5, 2022
Russia blocks Facebook, curbs Twitter and moves to impose harsh jail terms over "fake news" about its army as Moscow seeks to squelch dissent about its invasion of Ukraine
Social media giant Facebook was blocked over accusations of "discrimination" against Russian state-tied news outlets, according to media regulator Roskomnadzor, adding Twitter access was also "restricted".
"Soon millions of ordinary Russians will find themselves cut off from reliable information... and silenced from speaking," says Nick Clegg, president of global affairs at Facebook's parent Meta. — AFP
March 4, 2022
Facebook and multiple media websites are partially inaccessible in Russia, as authorities crack down on critical voices as fighting escalates in Ukraine.
AFP journalists in Moscow were not able to access Facebook, as well as the sites of media outlets Meduza, Deutsche Welle, RFE-RL and the BBC's Russian-language service. The monitoring NGO GlobalCheck also said the sites were partially down. — AFP
March 3, 2022
Music streaming giant Spotify says it had closed its office in Russia and removed Russian state-sponsored content from its service.
The move came in response to the "unprovoked attack against Ukraine", Spotify says in a statement, adding it had taken several measures as a result.
"We have closed our office in Russia until further notice," says the Stockholm-based company, which is listed on the New York Stock Exchange. — AFP
February 21, 2022
Donald Trump's new social media platform "Truth Social" is planning a gradual rollout this week and should be "fully operational" by late March, potentially raising the former president's profile more than a year after he was banned by major social media.
"This week, we will begin to roll out to people on the Apple App store," said Devin Nunes, CEO of the Trump Media & Technology Group (TMTG), the new app's parent company. The former Republican congressman was speaking Sunday on conservative Fox News.
"I think, by the end of March, we're going to be fully operational — at least within the United States," added Nunes, who resigned from the US House to lead the Trump group. — AFP
February 16, 2022
Facebook-parent Meta has agreed to pay $90 million to settle a 10-year-old lawsuit accusing it of tracking users online even after they logged off the social network, court records show.
The agreement was filed Monday in a California court and if approved by a judge would put to rest one of the series of suits alleging the social media giant invaded users' privacy.
"Reaching a settlement in this case, which is more than a decade old, is in the best interest of our community and our shareholders and we're glad to move past this issue," Meta spokesperson Drew Pusateri told AFP. — AFP
February 9, 2022
Apple announces a new service that will allow US businesses later this year to accept payments on their iPhones from touchless cards or other iPhones, a new challenger in the booming payments business.
The iPhone-maker says no additional hardware will be required. The system will work by tapping buyer's and seller's devices — thus bypassing payment terminals from firms such as Block.
"The new capability will empower millions of merchants across the US, from small businesses to large retailers, to use their iPhone" to accept payments, Apple says in a statement. — AFP
February 5, 2022
Facebook parent Meta begins rolling out a minimum distance between users' avatars in its virtual reality Horizon network after reports of harassment, one of the thorny issues for its metaverse vision.
The "personal boundary" function in the immersive platform, where people can socialize virtually, puts a ring of space around users' digital proxies.
"A personal boundary prevents anyone from invading your avatar's personal space," Horizon vice president Vivek Sharma writes. — AFP
January 27, 2022
Twitter suspends a bot account for spoiling the solution to the next day's Wordle, the wildly popular internet word puzzle.
The game, which only offers one puzzle per day, has amassed millions of players since it came online last year.
But the Twitter profile @wordlinator seemed determined to ruin the fun for participants posting their scores on the social media site.
"The account referenced was suspended for violating the Twitter Rules and the Automation Rules around sending unsolicited @mentions," a Twitter spokesperson tells AFP. — AFP
January 25, 2022
The Dutch consumer watchdog fines Apple five million euros ($5.6 million) for failing to allow dating app operators to choose payment options other than its own Apple Pay system in its Dutch App Store.
The Authority for Consumers and Markets had already warned Apple last month that it faced a penalty of five million euros per week -- and a maximum fine of 50 million euros in total -- if it failed to change the conditions for access to the Dutch App Store.
"In the App Store, dating app providers must also be able to use payment systems other than Apple's payment system," the watchdog had says at the time. — AFP
January 25, 2022
Facebook's parent company Meta announces it was launching one of the world's most powerful supercomputers to boost its capacity to process data, despite persistent disputes over privacy and disinformation.
The US tech giant says the array of machines could process images and video up to 20 times faster than their current systems.
"The experiences we're building for the metaverse require enormous compute power (quintillions of operations / second!)," writes Meta chief Mark Zuckerberg on Facebook, referring to his idea of a 3D internet where users don virtual reality headsets and sensor equipment to create an immersive experience. — AFP
Bookmark this page for updates on Facebook, Twitter, Instagram and other social media platforms. Main image from by geralt from Pixabay