MMFF 'indie films' on 5th year
December 18, 2014 | 4:00pm
MANILA, Philippines - Five independent films are showcased in the full-featured category of the 40th Metro Manila Film Festival New Wave section. Facebook
On its 40th year, the MMFF wants to further show its support not only to mainstream films, but also to independent films through its "New Wave" section.
The MMFF website said the New Wave section "seeks to capture the vibrant outputs of independent and upcoming filmmakers who wish to express themselves through the powerful medium of film."
It also wanted to give "independent and student filmmakers the opportunity and a platform to participate in the annual exhibition of best films."
For 2014, five independent films were chosen in the Full-Feature category of the festival: "Gemini, "M. (Monther's Maiden Name)," "Magkakabaung," "Maratabat" and "Mulat."
Aside from the Full-Feature category, there are three more categories for the independent film section including Student Short Film and Animation that each has five entries, and Cinephone.
The entries for the Student Short Film are "Bimyana," "Kubli," "Ang Soltera," "Kalaw," and "Siyenawa." While entries for the Animation are "An Maogmang Lugar," "Cherry," "Shifter," "Gymsnatch," and "Isip Bata."
The Full-Feature, Student Short Film, and Animation category films will be screened from December 17 to 24 at Glorietta 4 and SM Megamall cinema, to serve as a prelude to the opening of the film festival.
For only P120 per ticket, you get to watch one Full-feature, a Student Short Film, and an Animation film.
The prizes for each categories are as follows: Full-Length Best Picture:P300,000 and P200,000 for the Special Jury Prize winner; Student Short Films Best Picture: P50,000 and P25,000 each for special awards; and P100,000 cash prize for the Best Picture in the Animation category.
While six winners will be chosen for the Cinephone category, and they would each receive P25,000, paid internships and many more prizes.
Check the profiles of the five Full-Feature films below.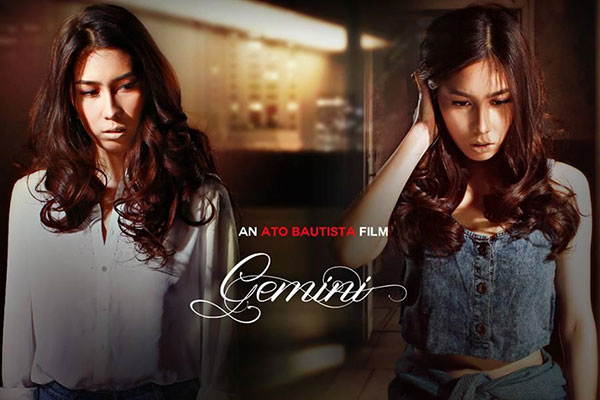 Gemini
Cast: Sheena McBride, Brigitte McBride, Mon Confiado, Lance Raymundo, Alvin Anson, Sarah Gaugler
Director: Ato Bautista
Synopsis: Julia, a psychiatric patient is tormented by her demons. Stricken by guilt and fear, she seeks the help of Manuel, a mysterious police detective, to save her from Judith, her estranged evil twin sister who wants her dead. As Julia and Manuel track Judith down and solve the crime that the twins committed years back, the film spirals down to a mind boggling ride as the truth of Julia's nightmarish dark past unravels.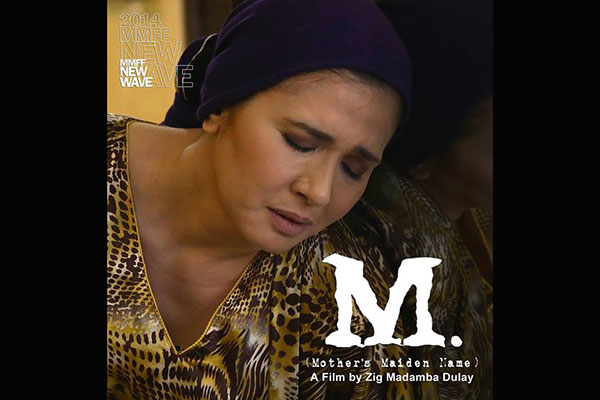 M (Mother's Maiden Name)
Cast: Zsa Zsa Padilla, Nico Antonio, Dennis Padilla, Gloria Sevilla
Director: Zig Madamba Dulay
Synopsis: Madam Bella (Zsa Zsa Padilla) has pancreatic cancer, stage 4 and it's treatable but not curable. She asks her son Joven (Nico Antonio), who is outwardly detached, to be with her throughout the medication. In the midst of chemotherapy sessions, Joven begins to realize his mother's behavior and disposition. Aside from being a stern owner of the Monteclaro Law Firm and a strict mother, Bella is a woman of courage, fighting predicaments not just for herself but most especially for her son. As Joven understands his mother's personality, he finds his own identity. And as they shape individuality, we get a glimpse of the image of the ailing health care system in and outside the hospital.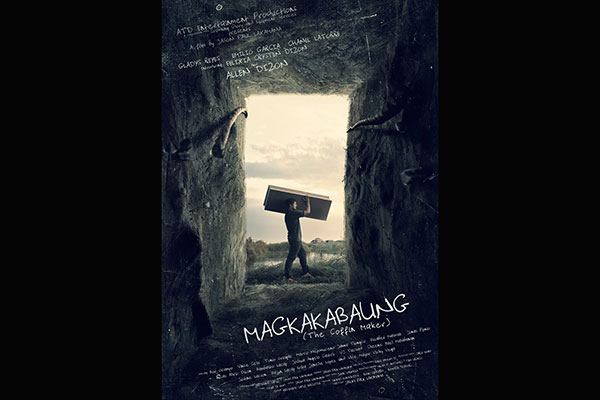 Magkakabaung
Cast: Allen Dizon, Gladys Reyes, Chanel Latorre, Emilio Garcia
Director: Jason Paul Laxamana
Synopsis: Magkakabaung (The Coffin Maker) is the story of a neglectful father haunted by a mixture of guilt and remorse over the death of his eight-year-old daughter. Eager to move on with his life, he finds it hard not only to have his daughter's body buried, but also to bury his culpability as the person behind his daughter's death.
Allen Dizon plays the role of Randy, a single father who works in a casket factory.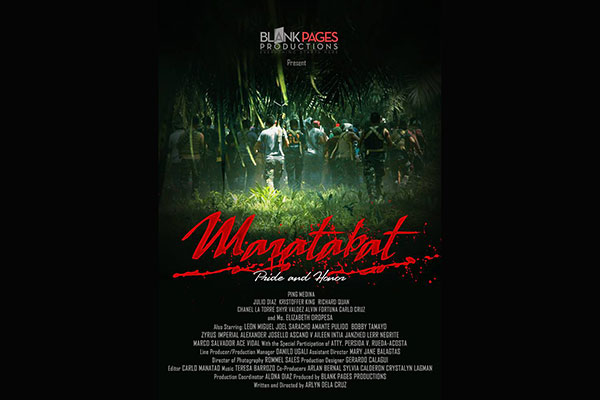 Maratabat
Cast:Julio Diaz, Ping Medina, Chanel Latorre
Director: Arlyn dela Cruz
Synopsis: When the people of Maratabat finally realize that their time under the corrupt politician clan of the Abubakars has to come to an end— a series of violent acts occur one after another. The people rally behind another clan –the Mahardikas – to end the violence and place a new leader in their region. Will the Mahardikas choose a path of violence or peace? Will it be for honor or will it be for pride?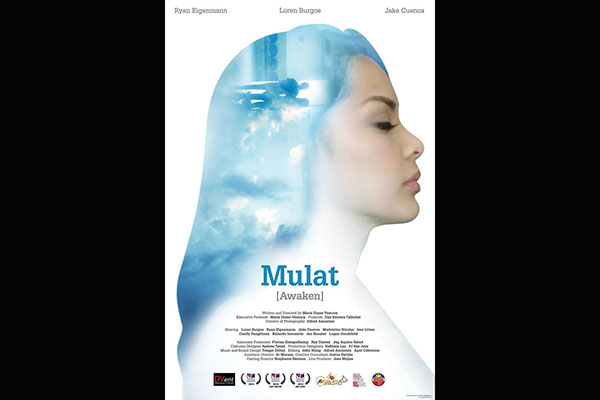 Mulat
Cast: Jake Cuenca, Ryan Eigenmann, Loren Burgos
Director: Maria Diane Ventura
Synopsis: Sam decides to break off her engagement and leave her tumultuous relationship behind after a brief but life-altering experience. She resolves to focus on finding herself, her peace of mind and happiness and in the process she meets Jake, the man of her dreams. Everything seems perfect until she starts experiencing hallucinations and recurring nightmares that prompt her to question her own sanity.
The process of self discovery leads Sam to realize how fear and the memories of the past are subconsciously preventing her from getting what she wants the most. Will she allow her doubts and uncertainty resulting from her failed relationship be a self-fulfilling prophecy? Her journey to restore her faith takes her to different realms of possibilities and ultimately leads her to uncovering a shocking truth.