NIKI holds 1st arena show in Phl, gifts fans with 'most requested' song
September 19, 2023 | 12:00am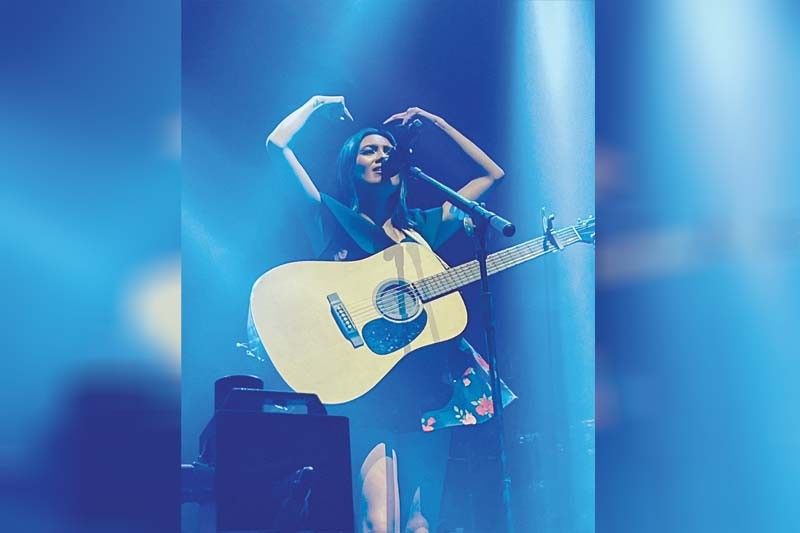 Indonesian pop star Nicole "NIKI" Zefanya left her Filipino fans in a dreamlike state after her sold-out NICOLE World Tour concert held Sept. 13 at the Mall of Asia (MOA) Arena in Pasay.
The 88rising artist surprised fans after gifting them a performance of her "most requested" track Take A Chance With Me along with its backstory. She credited it as "the song that started it all," which she wrote at age 15.
"I don't normally include this on the set, but you guys are special. Mostly it's you guys in my DMs who are like, 'Play this song in Manila.' This is kind of the song that started it all. I was 15 years old when I wrote it, and it was about my very first crush. So, it's also probably my 'simpiest' song," revealed NIKI during her Manila leg, which The Philippine STAR attended.
Ecstatic fans filled the venue as the Jakarta-born, Los Angeles-based singer-songwriter-producer made the crowd fall in love and then experience all five stages of grief — denial, anger, bargaining, depression, and acceptance — through her well-curated setlist.
Wearing a warm smile and greeting the Manila mob with enthusiastic waves, NIKI walked to the centerstage donning a simple yet captivating black floral off-shoulder dress and her acoustic guitar as she started the night with her singles Before and Keeping Tabs from her 2022 studio album Nicole.
NIKI continued to hype the audience up with pop-leaning song Vintage from her 2018 album Zephyr as she grooved sensually to the beat, earning ear-piercing screams.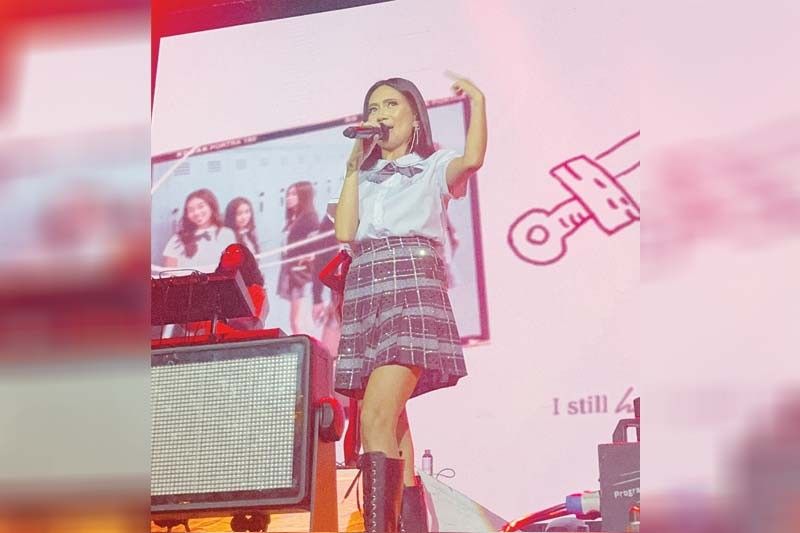 After playing songs on looking back at past relationships, the 24-year-old artist did an ethereal performance of Selene, a single from Moonchild that talks about embracing one's alter ego and references to the Greek goddess of the moon.
NIKI sustained the energy of the audience with a heartwarming message expressing her gratitude to Filipino supporters for making her first solo concert in Manila sold-out within the first day of ticket-selling last May 18.
"How's it going, Manila? Mabuhay! (I)t's so good to be back in Manila for my first headline arena show ever in my career. You guys sold-out like minutes. Thank you so much. This will be nothing without you. Thank you for being here. Most importantly, I just want you guys to know that tonight is Urs," dedicated NIKI before performing Urs from her wanna take this downtown? album.
Post-breakup tracks Autumn, Backburner, and Anaheim continued to make concertgoers emotional with NIKI's powerful yet gentle vocals. These melancholic odes from NIKI gave her supporters a glimpse of her younger self with Take A Chance With Me as the segment ender.
Apart from showcasing her comforting voice, NIKI demonstrated her musical prowess as she played the guitar and keyboard throughout the concert.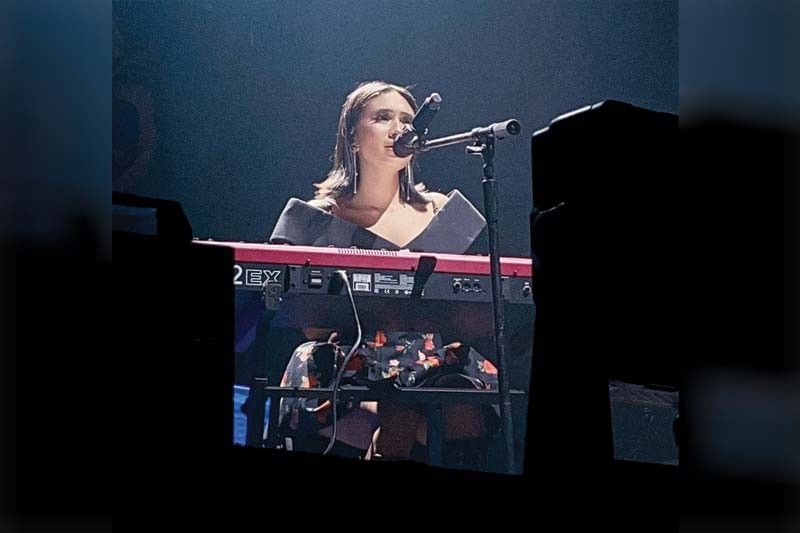 Booming yells and excited jumps from the crowd were replaced with "awws" and somber expressions as NIKI sat down and started running her fingers on the piano. Fans knew at that moment they were in for a heartbreaking singing session.
True to their expectations, NIKI pierced a hole in their hearts with her earnest performance of The Apartment We Won't Share, Around, and Lose. The Indonesian artist took fans on a journey of "in and out of believing in love" during the latter half of her show.
Yearning was still the feeling that filled the air as NIKI went on with Facebook Friends after her moving set. Meanwhile, fan favorite La La Lost You in acoustic version furthered people's emotions. A large part of the audience sang along from start to finish.
Veering away from love songs, the singer shared the reality of an immigrant with Split, a confession of her longing for an identity while getting "forever caught between two worlds."
NIKI surely compelled concertgoers to revisit their own ghosts and heartbreaks that night with her tearjerking performance of Oceans & Engines, which she wrote at age 17. The MOA arena was filled with lit phone flashlights as the audience poured their hearts out singing the ballad while letting NIKI's vocals still dominate the venue.
The heart-wrenching moment made it to social media platform TikTok as some fans uploaded their "point of view" clips, sharing that the performance made them burst into tears.
Despite putting the audience in a sappy mood, NIKI uplifted again their spirits with her High School in Jakarta act, wherein she changed into a sparkling high school uniform accompanied by school-like banners and bright lights on stage, turning the venue into a big classroom.
Filipino fans got more pumped up as the intro of the hit TikTok song Lowkey started to play, especially the chorus of the love anthem meant for budding romances.
As the night was about to conclude, NIKI did not miss the chance to thank Manila for being such a "beautiful crowd." She capped off her memorable first solo concert with a dreamy, feel-good production of Every Summertime and an endearing Mahal Kita addressed to supporters.
Just like in some relationships reaching an ending, fans still walked away from the arena that night with moony smiles as NIKI took the chance to give the local crowd a euphoric time with no "lowkey" moments.
The singer-songwriter first came to Manila for the US-based music company 88rising's Head in the Clouds Manila concert last Dec. 9.