Ricky Ilacad: Man with a golden ear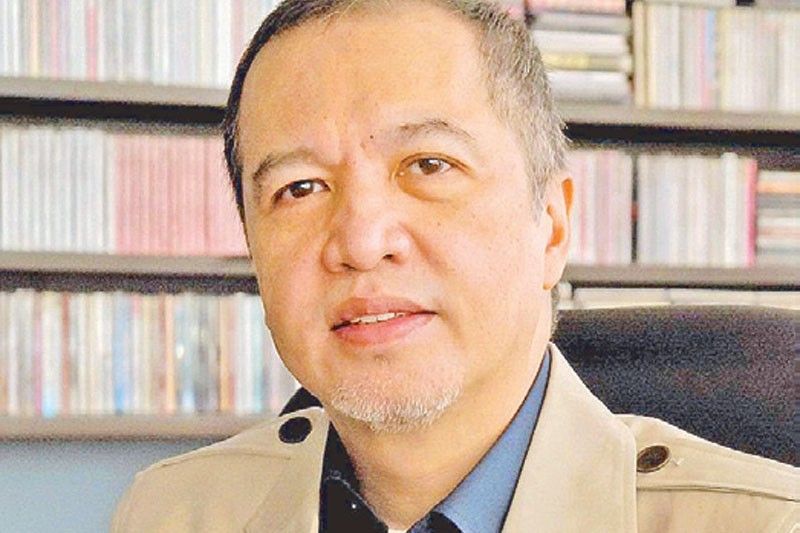 His surname may be a familiar fixture in Philippine music. But Ricky Ilacad actually rose from the ranks and earned his lofty status primarily because he has a sharp ear for good music and an exceptional gut feel for signing up talents that would go on to become big names themselves.
There are at least three instances serving as valid proof. Once, when rap was still in its infancy, a guy with a demo tape came to him. He gave the thing a close scrutiny, and guess what, with him on board Octo Arts International, he quickly asked his brother Orly to sign up the dude we'd later hear singing the ground-breaking Mga Kababayan.
"I guess I'm lucky to have the ear and the sense of knowing what's going to be a hit," Ricky humbly assessed, "Francis Magalona came to me, and while we were talking and listening to the music, I strongly felt we had something different, something bigger — the music, the vibe, the sound, and of course, the artist himself."
On another occasion, an artist manager sent him a separate demo, this time likely in CD format. It had no information of who the singer was, neither was there a picture, and it contained just one song to listen to. He was totally blown away by what he heard. The singing voice immediately urged him to ask his label's domestic head Dean Arriola to sign up the mystery act as soon as possible.
The siren turned out to be Nina. In his own account, her "beautiful, ethereal and powerful voice" made him feel he had a hit artist in his midst. No doubt about that as Nina earned a first Diamond certification for a Filipina singer.
As for the band scene, Ricky was attributed for signing up a group with a song called Enveloped Ideas. He turned The Dawn into a big act even before the arrival of alternative rock, and it says a lot about his kind of choice that the Jett Pangan-led ensemble survived the passage of time to still be relevant to this day.
Ricky noted, "Music runs deep in our family. I got it from my parents and siblings, plus the love and the passion I have for music since I was very young."
Industry insiders have labeled Ricky as Philippines' Clive Davis who, like him, also climbed up the ladder discovering artists like Janis Joplin, Bruce Springsteen, Whitney Houston, Alicia Keys and many others.
Last October, with the pandemic having crippled the entertainment business, Ricky, a seasoned record label executive for everyone in the know, made a daring move by putting up his own called Off The Record.
He simply described it "as a platform for some talents to showcase their stuff."
Wisely knowing when to drop tradition in the name of innovation, Ricky pointed out that his label's artists are always at the center of what it does, since for him, by reading between the lines, it isn't a business, but a family thing.
Asked about the challenge of going indie amidst the tough competition under a new normal condition, Ricky cued a drum roll before his quip as nature intended, "How to get people's attention to listen to music from a start-up label when there is so much competition out there? When weekly there's more than a hundred songs that come out, and people are busier than ever with social media, online games, work, studies, etc.? And how do we get through them with their short attention span? Well, we love challenges. So, naturally, challenge accepted."
There you go, Ricky just signed himself up, for the record.