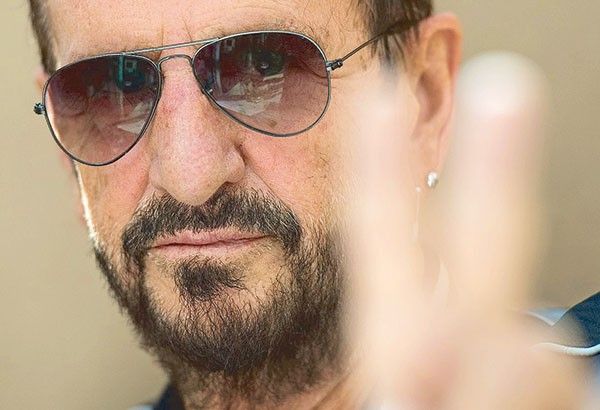 Beatles drummer Ringo Starr
The STAR/File
Beatles' Ringo Starr marks 80th birthday, recalls brush with Marcoses in Manila
MANILA, Philippines — In time for his 80th birthday today, July 7, Beatles member Ringo Starr recently recalled the unfortunate Manila incident when his British rock band received a cold shoulder from some Filipinos.
Ringo described their experience in Manila after their July 1966 concert as "hell."
"Yeah, it was hell," Ringo told Inquirer's Ruben Nepales in a column published last July 5.
According to historians, former First Lady Imelda Marcos and her family invited the "Fab Four" to Malacañang for a courtesy call to then President Ferdinand Marcos, but the Beatles declined the invitation.
After the snub, reports said that Filipinos mobbed the Beatles from their hotel to the airport, physically harassing the band.
"We didn't understand it. We came with 25 outriders getting us to the hotel. I was sharing a room with John (Lennon). We put the TV on in the morning and it was like, what the hell's going on? They didn't like us. They showed pictures of all the children. Someone with the TV camera going past these kids being miserable because we didn't turn up," Ringo recalled.
"And we've told them. We are not turning up. Anyway, we left back to the airport with one motorbike and we did get pushed around. But we got on the plane and were off to the next round. We were young lads. We came, we played. That's all we're there for. There was a hassle," he added.
Ringo, however, said that they still loved the Filipinos, except for the couple.
"Though it didn't mean we didn't still love the people in the Philippines. It was just a couple of them we didn't love. So that's my story," said the singer-songwriter knighted in 2018 at Buckingham Palace.
RELATED: Ringo finally knighted this New Year