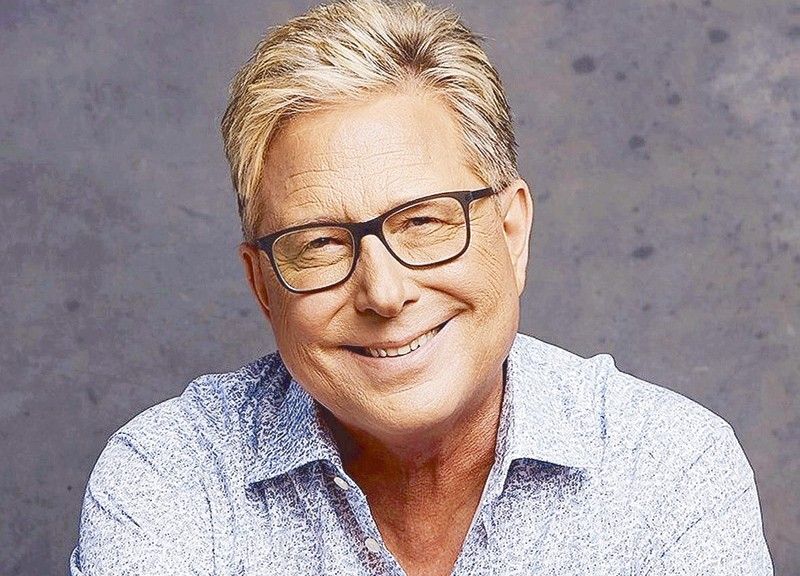 How they know that there is God (Part 6)
FUNFARE
-
Ricky Lo
(The Philippine Star) - April 6, 2020 - 12:00am
First of a series
How do we know (what is the sign) that God hears our prayer?
I asked Don Moen that question during an exclusive interview not too long ago. In this Part 6 of Funfare's special Lenten forum (answers of respondents in a series instead of all together in one Conversations feature), I am reprinting Moen's answer as lead to the stories in observance of the Holy Week in the time of COVID-19.
• Moen: "David said in the Psalms, 'God hears and answers my prayer.' How did David the Psalmist know this? Many times he cried out to God when people were trying to destroy him. Somehow, God protected him and he lived through each ordeal, although he was running for his life.
"I want to avoid all storms in life and pray that God would protect me from all these things, but more often than not, I end up going right into the middle of a storm, crying out for the Lord to save me. God has saved me each time, but in the process I have been changed. Prayer changes us. Storms change us.
"What is the sign that God hears and answers our prayers? Look at the beautiful sunrise and sunset each day. It is a sign that God is always faithful, and while circumstances don't always work out exactly like we had prayed, God remains constant, unchanging, and we can trust Him with our prayers and our life. I think the key is to keep praying. Don't stop.
"I have been praying for certain prayers to be answered for many years and have not seen the answer; yet I keep praying, knowing that God is working in ways I cannot see, maybe not on my time schedule, but He is working and I will continue to pray. Faith is a key here. Like the story of the man who was healed by Jesus, he said, 'Lord, I believe, help my unbelief.' So keep praying and believing."
• Dinah Venture, lifestyle editor of The Daily Tribune
"I have no spiritual eureka moment to share that proved to me there is a God. I think I have always believed in God and it is not just because of the Catholic education I received from the Benedictine sisters. As far as I can remember, God has been a part of our lives, His son Jesus watching over us from a framed image in our house that had a place of honor on the wall over our center hallway.
"I felt God took care of my Mom when she grieved for the loss of her two sons long ago even when I was too young to understand.
"I believe God held my Dad close through a period of profuse bleeding and of a number of bouts with a heart condition.
"I know God is always there through our many ups and downs, but especially when we feel most alone."
• Cris Aldeguer-Roque, president/CEO of Kamiseta Clothing and president/CEO of Kamiseta Skin Clinic
"I've always believed in God. This is something my parents instilled in me while I was growing up. Every time I needed something, I would look up in the sky and ask Him for help. I've always felt His loving presence in my life, especially during times when I needed guidance the most.
"I wasn't a particularly stellar student in high school, so when I went to college, I wanted to see how far I could go. I majored in Industrial Engineering, and minored in Chemical Engineering. I wasn't sure how I was going to finish it, but I kept the faith and pushed myself. I would not just study until the wee hours of the morning; I would also unfailingly pass by the chapel every day to pray. I really needed Him to help me overcome personal and academic challenges and achieve my goals. With faith and hard work, I was able to get that coveted degree.
"When I graduated and was still starting out in business, I had almost nothing. I didn't have any formal training in fashion, but the right opportunities still opened up for me. I met the right people. My dreams were slowly but surely starting to pan out. God was helping me every step of the way.
"To this day, God's hand still helps me set things right in my life when I need him to. And during these challenging times, we can sense His presence in the health workers and other frontliners who continue to serve the people despite the odds.
"His love is the light that cannot be put out. It is an enduring love, the kind we can rely on for the rest of our lives, and even beyond.
"To God be All the Glory Honor and Praise."
(E-mail reactions at rickylophilstar@gmail.com. For more updates, photos and videos, visit www.philstar.com/funfare or follow me on Instagram @therealrickylo.)