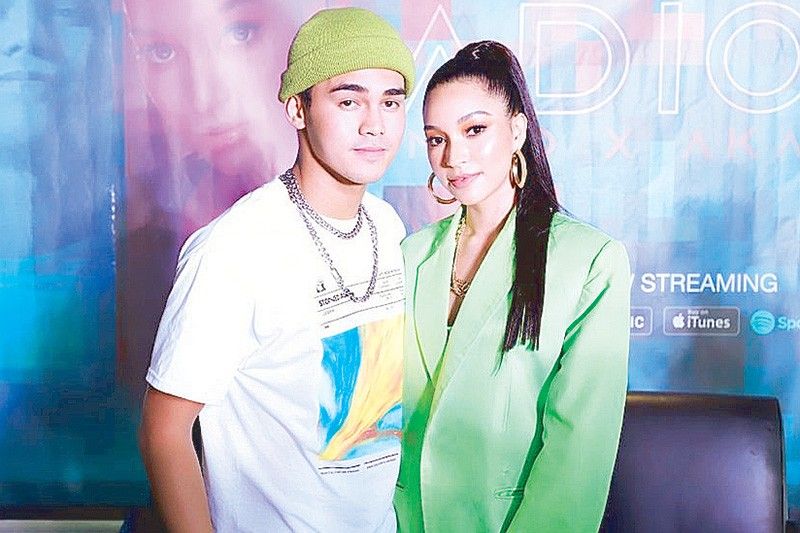 Iñigo Pascual continues to create good music with the release of his latest song titled Adios, an upbeat track that he recorded with Singaporean hip-hop and R&B artist Akasha
Iñigo says Adios with a different tone
Bot Glorioso
(The Philippine Star) - October 4, 2019 - 12:00am
MANILA, Philippines – The music may be upbeat but the lyrics of Iñigo Pascual's latest single, Adios, actually speak about withdrawing from a one-sided love affair.
One may instantly wonder if the song refers to anyone in particular in his life. But the Star Music artist said Adios was recorded last year "and we are just waiting for the right timing. It's not intended for anything like that, hahaha."
Besides, Iñigo didn't actually write the song. It was actually an original single by Singaporean artist Zadon written in Mandarin and then given a local flavor by Star Records audio content head Jonathan Manalo. He put a new part with Iñigo doing a collaboration with Singaporean hip-hop and R&B artist Akasha, who is an alum of Academy of Rock.
The collaboration follows Iñigo's successful promotional tour in the US and Canada of his international single Catching Feelings, the launch of his song Options last July and other collaborations with international artists. It was only months ago when he partnered with Chinese-Australian YouTube star Wengie for Mr. Nice Guy.
Jonathan shared, "Doing collaborations is among the initiatives of Star Music this year. We want to expand outside the Philippines through collaborations and Iñigo is at the forefront of that initiative and at the same time we are looking for good collabs from different countries and we have good relationship with Academy of Rock. Sila ang nag-bigay ng Adios and I adapted the lyrics and added a new part with Akasha." Its music video, produced by Academy of Rock, already has 31,000 views on Star Music YouTube channel.
Iñigo didn't deny about feeling scared for being the first Kapamilya singer chosen to promote in the US yet at the same time he realized that not everyone was given the same opportunity that came his way.
"Being someone who was (initially) known as Piolo Pascual's son, the challenge was there. Honestly, I'm starting from scratch nandun yung challenge and I will do everything to really see one day na nagawa ko ito."
Getting out of the shadow of his dad through music, Iñigo cleared, is not his primary agenda. "I see it more as a blessing that I love music. I'm happy that I don't have to compete with my own father because this is something that I am passionate about. Well, it was fun in the beginning na obviously ganun ang isip ng tao but with the help of music, I'm happy that I'm slowly changing; I was able to really in a way make improv on myself. It's not the main goal naman; my main goal is to just share my music."
On doing collaborations, Iñigo said he has learned a lot. "It's not about limiting yourself to a certain sound but expanding and really growing as an artist and allowing yourself to do different things not just in your own comfort zone." He considered the dancing part as the toughest in doing the music video of Adios.
Working with other artists from different countries also allows him to learn more about different sounds and styles. That's why he looks forward to doing more collaborations with foreign artists like Bruno Mars and Chris Brown on top of his list.
"Of course, I also want to collaborate with many more Asian acts to promote our music in different parts of the world," he concluded.
(Adios is available on Spotify, Apple Music and other digital stores nationwide.)