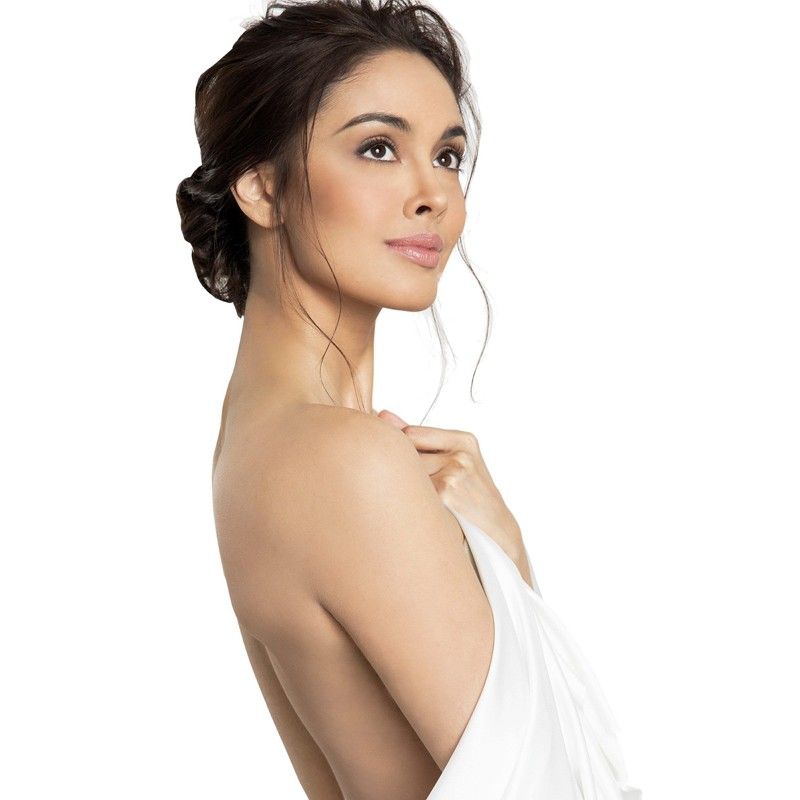 Cosmo Skin endorser Megan Young: Start doing things you like
Jerry Donato
(The Philippine Star) - September 17, 2019 - 12:00am
MANILA, Philippines — Megan Young is beauty personified in spite of her hectic schedule these days. The GMA 7 actress is full of energy and enthusiasm. This is Megan that the select members of media met recently in a Cosmo Skin event which kicked off Transformations 2019.
"Same, same, I'm busy with work," Megan gave everyone an update on her showbiz career. "Yun muna ang inaatupag natin ngayon (That's what keeps my hands full now), taping has really been intense. Halos walang tulog pero masaya. It's been very fulfilling doing our show, Hanggang sa Dulo ng Buhay Ko. Basically, my life is taping and tulog (sleeping)."
Her professional world is balanced by Megan's going nine-year relationship with fellow Kapuso artist Mikael Daez. What's the secret? One inquired. "Honestly, there are so many secrets you can put out there," she answered. "(It's) communicating to each other, making sure that both of you want to make the relationship work... another one is knowing your priorities, another one is being completely open to each other. So, there are so many factors. I don't think there's one secret when it comes to a relationship. Anyone that has been in a relationship can attest to that."
Is marriage something they talk about?
"If you're in a relationship this long and you don't talk about it, then there's something wrong," replied Megan. "So, yes, we do talk about it."
The Miss World in Megan still finds time for advocacies but she prefers to do them without much fanfare.
"Meron din naman, sa ngayon my hands are tied," she said. "I work with people on the side… It's really about connecting with the community you work with, connecting with the people you work with it." In the future, Megan intends to do social media platforms for good causes.
To maintain her beauty and healthy lifestyle, Megan has found a friend in Cosmo Skin. "I really don't have any other time to take care of myself lately kasi hindi na ako nakakapunta sa derma(tologist), hindi na ako nakakapag-gym. Cosmo Skin has been helping me on a day-to-day basis. All I have to do is to take my supplements and I'm good to go."
Cosmo Skin adds boost to her confidence and helps her to live gracefully. "Transformations, for me, don't always necessarily have to be physical, they can also be emotional, they can happen mentally," said Megan of the campaign of BFC Laboratories, maker of Cosmo Skin products such as Cosmo Skin Grape Seed Extract, Euphoriamaxx, Cosmo Body, Cosmo Cee, Cosmo Skin Collagen Powder Drink and Cosmo Skin Beauty Bars. Watsons also spearheads Transformations 2019.
"I think a transformation would be my mindset. (It) recently has been changing. Before I'll be like, 'I'm so tired and I don't have enough time to do this and that.' But I've changed my mindset and I'm like, 'You know I'm doing a lot and I'm really thankful that I'm doing a lot.' So how can I make the most of my time that I'm not working or that I'm on the set? You know, it's just a matter of managing it (your time), and making sure you have the right mindset to do the things you do."
Megan also shared her mindset about where she is taking her career, let's say, a few years from now.
"Honestly, it's (like) really going to the flow of things," she said. "I'm already starting the transition the way I'm handling my social media, the way that I present myself on social media, (the way I'm) coming out with different things that may not be as uso (as the trend) as other people may think, but these are the things I like doing. I think what's important is you start doing things you like, especially when you reach this age, it's not all about impressing anyone anymore, it's not about making sure you're on top of everything. Now, it's mainly about doing what I wanna do... Marami pa talaga akong gustong gawin (There are still many projects I want to do.)"
The actress also added that she is not as pressured as she used to be as the first Pinay wearer of the blue crown.
"Before, I would be pressured of kailangan ganito ako, kailangan ganyan ako, kailangan may certain expectations yung tao sa mga ginagawa natin. Before, ito ang expectations ng tao, ito ang gawin. Now, ito gawin ko, some people may like it, some people may not, but the important thing is fulfilling yung ginagawa mo."
Asked about her advice to the 2019 Miss World Philippines candidates and beauty tilt aspirants, Megan said: "It's a once-in-a-lifetime opportunity to do things like this. It's not something that you can do for the rest of your life. Enjoy, really enjoy it. Get to know the people that you are with. Make friends and you will (get) genuine friendships out of it. You will learn so much. So make the most out of your time. It's important to think like a winner, but also think that this is an experience I will never get again."
(For details on the Transformations event, log on to www.cosmo-skin.com or follow BFC Laboratories on Facebook and Instagram at @bfclab and @cosmoskin.)