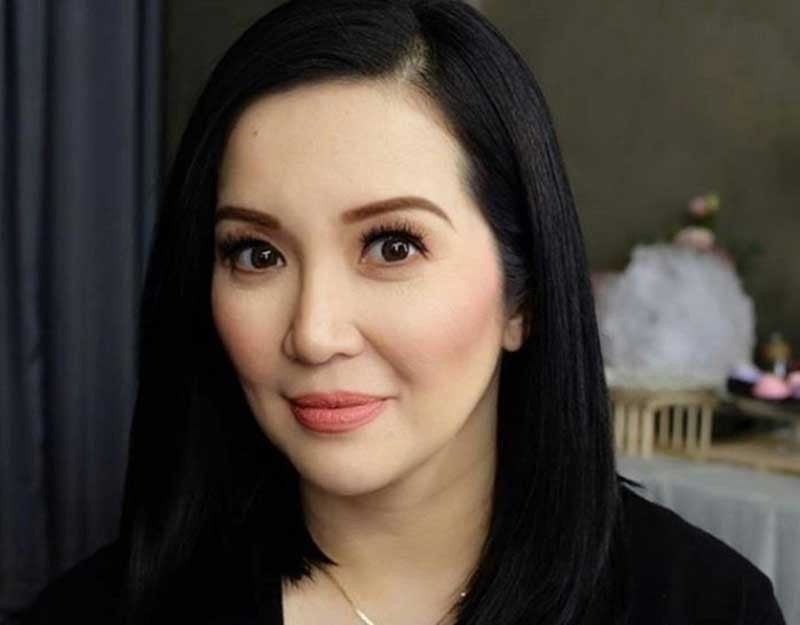 Queen of All Media Kris Aquino defended her sons from the comment made by an Instagram user.
File photo
'Despicable coward': Kris Aquino slams netizen for calling sons 'autistics'
MANILA, Philippines — Queen of All Media Kris Aquino called out a netizen for commenting that her sons were autistic on Instagram.
In her Instagram account, Kris replied to "the autistics" comment made by a netizen on her post, showing her sons Josh and Bimby. The comment had already been deleted.
"I am replying in an educated way. Why my sons? Especially kuya josh? Will you also shoot a gun because you want to experiment then tell the world after you have shot an innocent person. SORRY, now I know what it's like to be a killer?" Kris wrote.
It is known that Kris' eldest son Josh was born with autism. His father is actor Philip Salvador.
The social media personality said that kind of person, whom she called as a "despicable coward," inspires her to run for office to give voice to the marginalized people.
"You aren't a fan. You are a despicable coward. And I have every right to call you out because you threw the first uncalled for insult. It is a person like you that inspires me to consider seeking elective office to fight for those without a voice, like special children, parents who cannot afford proper health care, and marginalized single parents," Kris said.
Known as a vocal person, Kris said she never initiated a fight but she will protect her parents and sons at all cost.
"I am posting this separately because the arrogant fool may erase her original comment out of cowardice. NEVER po ako nagsimula ng away pero KILALA nyo ako at WAG ang mga magulang ko at WAG ang mga anak ko ang bababuyin niyo kung ayaw niyong lumabas ang pangil ko. Simple lang, diba. Lahat naman kayo may saloobin," Kris said.
"Kung namatay na ang magulang wag bastusin ang akala [alaala] nila. At lahat ng mga magulang kapag ang anak ang hinamak, LALABAN," she added.