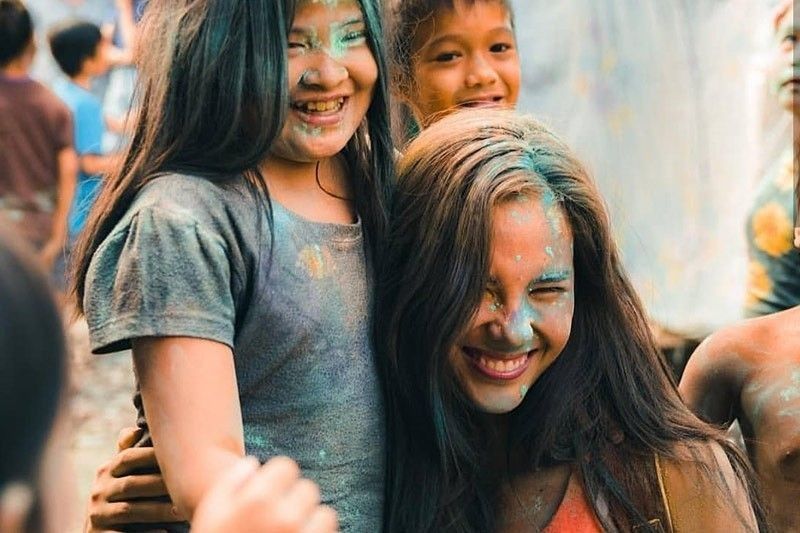 Miss Universe 2018 Catriona Gray's followers on Instagram reached four million (and counting) after she won the beauty pageant last December.
Catriona Gray/Instagram
Catriona on Miss Universe answer: I was not romanticizing poverty
(Philstar.com) - January 10, 2019 - 9:51am
MANILA, Philippines — Miss Universe 2018 Catriona Gray said that she was not romanticizing poverty with her answer during the final question and answer round at the beauty pageant.
The Filipina-Australian beauty won the Philippines its fourth Miss Universe crown last December 22, edging out 93 other beauty queens from the competition.
Catriona's win was much celebrated in the country, but some found her answer during the Top 3 Question and Answer round "problematic."
Weeks after the competition, Catriona clarified that she was not romanticizing poverty. She explained that what she meant was she found beauty with the people she interacted with.
GMA News Online quoted Catriona as saying: "I was not romanticizing poverty. I'm not saying that it's beautiful there."
The beauty queen had a one-on-one interview with Jessica Soho.
During the final three question and answer round, the competition had a standard question to the remaining beauty queens: "What is the most important lesson you've learned and how will you apply it to your time as Miss Universe?"
Catriona replied: "I work a lot in the slums of Tondo, Manila and the life there is poor and very sad. And I've always taught to myself to look for the beauty of it and look in the beauty of the faces of the children and to be grateful. And I will bring this aspect as a Miss Universe to see situations with a silver lining and to assess where I could give something, where I could provide something as a spokesperson. And this I think if I can teach people to be grateful, we can have an amazing world where negativity could not grow and foster and children will have smile on their faces."
FULL TEXT: Miss Universe 2018 Q&A with top 5, final 3
In her interview with the news outfit, Catriona pointed out that the jump point of her answer did not support the notion of her romanticizing poverty.
"[T]here's nothing beautiful about poverty but in the people that you talk to, the teachers that I've met, the children who I've hear their stories of, and the families that I've heard stories of," Catriona said.
"There is something beautiful about their spirit, their will, their determination and that's what I was referring to," she added.
The STAR reported that shortly after Catriona was crowned as Miss Universe 2018, Young Focus Foundation said that it had received a barrage of inquiries from people interested in offering assistance for the NGO that is focused on helping children in Tondo.
In an interview with "Build Series," Catriona also said that she would use her huge following on social media—with her 4 million following on Instagrm—to create social awareness.
The Filipina beauty queen has flown to New York to officially begin her reign. — Kristine Joy Patag