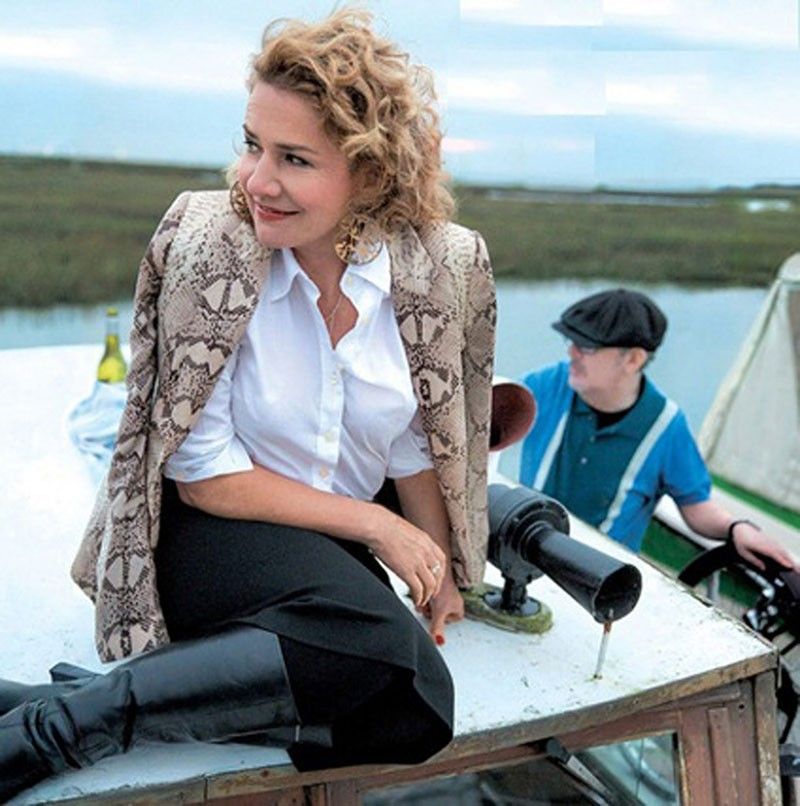 Workshy is coming to Manila for a one-night-only performance on Aug. 10 at The Theatre Solaire.
'80s band Workshy to perform in Manila
MANILA, Philippines — "Come to think of it, we never really disbanded, we just took a hiatus because, you know, life happens, but we always get back together to create music. Our musical band never really end," said Chrysta Jones, one half of the duo Workshy, a London-based '80s band who popularized the songs Fascination, In This Neighbourhood and Troubled Mind as well as covers of I Say a Little Prayer, If I ever Lose This Heaven and It's Too Late.
Workshy is coming to Manila for a one-night-only performance on Aug. 10 at The Theatre Solaire.
Chrysta said they took a lot of breaks in their four-decade career, especially when she started a family and took care of her children. Michael McDermott, on the other hand, became busy with his own family life and had some health issues along the way. But they would always get back together to perform for their fans or simply jam and create new music.
"Our music binds us forever and we will continue to perform for our fans for as long as they want us," Chrysta told The STAR during a phone interview.
Titled Workshy Live in Manila, the concert is produced by PolyEast Records and Solaire Resort and Casino.
Chrysta said she and Michael are very excited to go back to Manila after 10 years. Their last performance was in 2008 at the Araneta Coliseum with Christopher Cross.
For their Manila repertoire, Chrysta said they will sing songs from their past albums as well as cuts from their new album Wayward.
"We prepared songs that will make our Filipino fans dance on their feet and sing along. It will be one night of fun karaoke singing," Chrysta said.
Workshy was formed in London by three friends — Michael, Chrysta and Kevin Kehoe in London in 1986 — at a time when big groups had become out of fad and duos/trios had become the norm for recording companies.
Workshy got its big break when it secured a record deal at Magnet Records, whose big-selling artist at the time was Chris Rea (or Chris Career as Workshy fondly nicknamed him).
In late 1989, Workshy released The Golden Mile album in the UK, which became a big hit. Not long after, Workshy gained a steady following not just in the UK but in Asia, particularly in Japan, where the band had live concerts.
Several albums followed (among which were Ocean, Heaven, Allure, Clear and the acclaimed Mood), accompanied by more tours. In the '90s, Workshy was already able to build a strong fan base in Japan and Southeast Asia, successfully touring The Philippines, Hong Kong, Singapore, Taiwan and other neighboring countries, and "fortunate to benefit from fans' appreciation of the quality of (the band's) output rather than just the appeal of current fashion."
But in 1992, Kevin left the group and Workshy has been a duet ever since. In the late '90s, Chrysta and Michael announced that they would go on a break. After a decade, they got back again and released a new single for download in 2012, In This Neighborhood (unplugged) — a reworking of one of their earlier classic tracks. According to music reviews, "their latest, brand-new album Wayward shows a unique blend of the smooth harmonies and heartfelt melodies, their finely crafted songwriting drawing on a wide range of influences, and the genres of soul, pop, Bacharach, latin and jazz."
Asked if their songs, which date from 30 years ago, are still relevant with the millennials or the new generation, Chrysta said a resounding yes.
"I have a daughter who listens to our old songs, and she and her friends agree that they can relate to our songs of falling in love, falling out of love and learning lessons from a bittersweet love. And not only that, we have songs that speak of joy and positivity. The message, the themes in our songs are universal and they still resonate with the young generation," Chrysta said.
Tickets are now available through https://www.ticketworld.com.ph and all TicketWorld outlets.