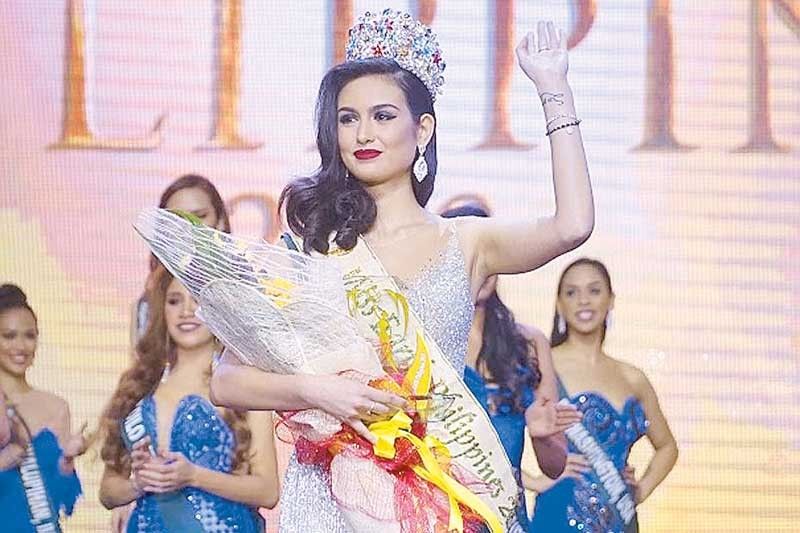 Given a chance, she would like to pursue a career in modeling and acting in the Philippines
FUNFARE
-
Ricky Lo
(The Philippine Star) - June 25, 2018 - 12:00am
Body Talk with 2018 Miss Earth-Philippines Celeste Cortesi, the Fil-Italian charmer
Beauty has a language of its own. Minus words, it can win the hearts of the beholders. Case in point: Fil-Italian charmer Celeste Cortesi who beat 41 other hopefuls for the 2018 Miss Earth-Philippines crown. She speaks very little English, thus she can get lost in translation.
Turning 21 on Dec. 15, Celeste is one of two daughters of a Filipina (Maria Luisa Respeto Rabembe who also has Spanish and Chinese blood and who hails from Albay) and an Italian who succumbed to heart attack when Celeste was 10.
"My parents met in Manila where my father had an Italian restaurant," said Celeste in halting English punctuated by a sweet smile. "My mom was working at his restaurant. They stayed for six years in the Philippines. I was six months old when our family settled in Parma, Italy. It's a small city famous for churches."
After she finished high school in Parma, Celeste started working as a model.
Would she try modeling and acting here?
"I would love to," said Celeste. (If she did, Celeste would join the growing ranks of Fil-Italians including Assunta de Rossi and her sister Alessandra, Angelika dela Cruz, Nancy Castiglione, Paolo Contis and Matteo Guidicelli.)
During the Miss Earth-Philippines grand finals (where she stood out from the start, a crowd favorite), Celeste won the judges' nod when she said (yes, in halting English) that she agreed with Pres. DU30's decision to give Boracay a much-needed "uplifting."
No, Celeste is not fancy-free.
"Yes, I have a boyfriend," she admitted. "His name is Yan Koliatko (photos), a football player. He's 19."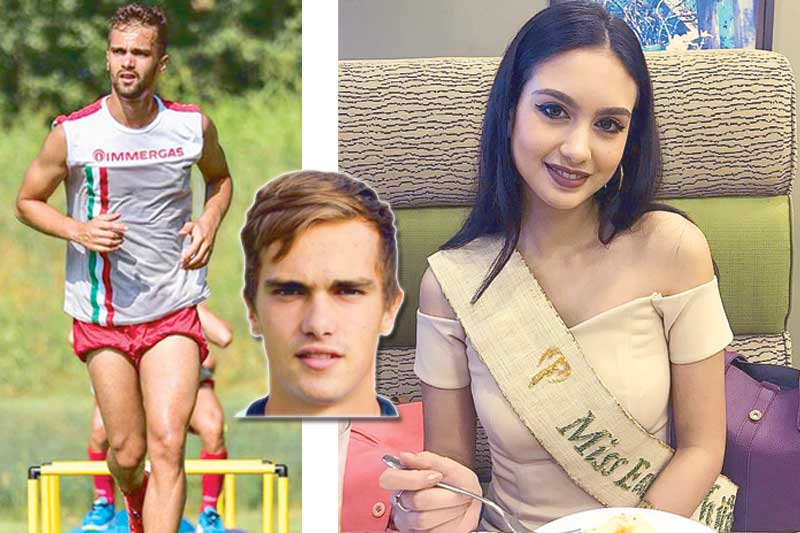 How did you prepare for the Miss Earth-Philippines pageant?
"I studied how to speak English. Before I came here, I didn't speak English because in Italy it's very hard. I tried learning by talking to my fellow contestants. I'm learning little by little."
What else?
"I read stories about the Philippines. I came here one month before the contest and I have been working out. Even in Italy, I was going to the gym every day."
What kind of diet do you follow?
"For breakfast, white rice and eggs, with fruits. For lunch, pasta with meat and vegetables. For dinner, the same."
How much water do you take per day?
"Eight glasses, sometimes more."
Favorite fruit?
"In Italy, peach; here, mango."
What workout do you do?
"I lift weights at the gym and do cardio exercises, one hour four times a week."
Coffee or tea?
"Coffee."
Soft drinks?
"Coke."
How much sleep do you get per night?
"I try to sleep eight hours."
Favorite sleepwear?
"Loose T-shirt. And shorts."
Do you talk in your sleep?
"No, I don't."
Do you sleepwalk?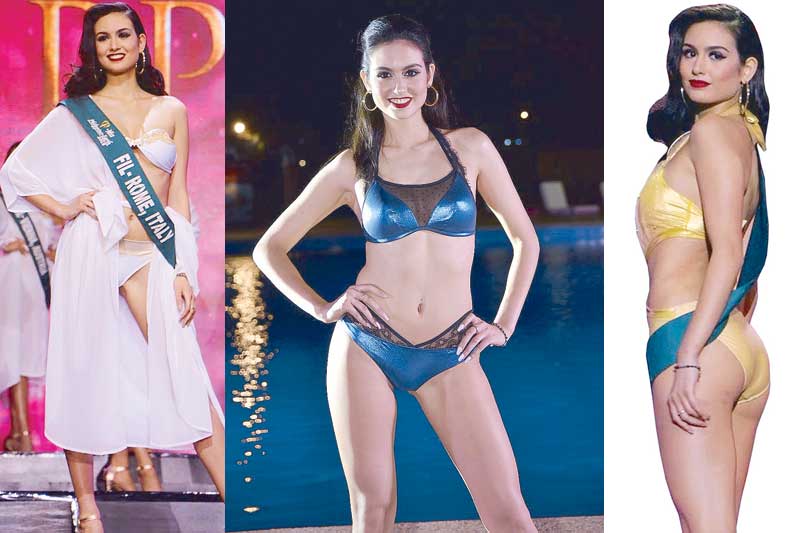 "No, I don't."
Do you snore?
"No, I don't."
Last thing that you do before you go to sleep?
"I chat with my boyfriend." (She wears a ring given to her by her boyfriend.)
Is he happy that you are now Miss Earth-Philippines?
"Of course, he is." (Laughs)
Isn't he insecure?
"No, he is not."
Isn't he worried that you might find a Filipino boyfriend?
"No, he is not." (Trivia from a pageant staff: "She doesn't like a Filipino boyfriend.") "Next month, I'm going to Italy and see him. He wants to come but he's busy with the games."
Is he faithful?
"I think so." (Laughs)
First thing that you do as soon as you wake up?
"Check my cell phone for calls and messages."
How do you unwind?
"I work out in the gym. Or I watch movies and TV shows."
Your favorite TV show?
"Vampire Diaries."
Your favorite actress?
"Sandra Bullock."
Your favorite hideaway?
"Just at home, listening to music. I like Ed Sheeran."
How's your love life?
"Very smooth. I'm happy with my boyfriend. We stayed together for two years and then we broke up. Now, we are back together again."
Three men that you find sexy?
"Not three; only one. My boyfriend!" (Laughs)
(E-mail reactions at rickylophilstar@gmail.com. For more updates, photos and videos, visit www.philstar.com/funfare or follow me on Instagram @therealrickylo.)