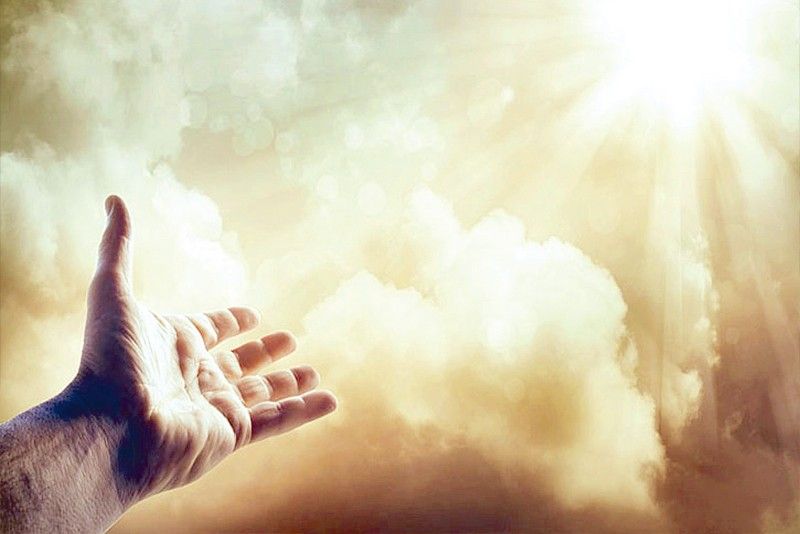 How They Know, That There is God (Part 4 )
CONVERSATIONS
-
Ricky Lo
(The Philippine Star) - April 1, 2018 - 12:00am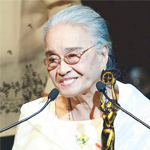 I KNOW THERE IS A GOD
Rustica C. Carpio, PhD.
I know there is a God
because He has given me my life
To touch the things around me
Both animate and inanimate.
He has given me eyes
To behold and enjoy
The circling of the sun
From East to West
And from North to South.
He makes me smile back
At the moon that seems
To make me forget
My woes and fears
Be it overnight or forever.
God makes my mind receptive
So as to admire the twinkling of the stars.
He makes my palm get wet
By the dawn's early dew on the grass
For me to rub it with
When my throat feels pains
Or my voice gets hoarse.
God gives me fresh functioning brain
To decipher right from wrong
He makes me relate to and with the rainbow
That makes me discern
The colors that envelop my body with
God gives me sensitive ears
That make me listen to the ripples of the waves
Circling and twirling in the
Clear waters of the sea.
God gives me sensitive stock of admiration
As I watch the dancing of the birds
As they cross the sky
Singing and flapping their wings
To search for food for their birdlings.
God gives me vitals
To make my body vigorous so that I may
Work efficiently and effectively.
God gives me verdant soil
That makes plants and trees grow productively.
God gives me shelter
To keep my body warm in cold days
And safety in sunny days.
God gives me forceful feet
To carry me to my destinations
God gives me hard-working hands
That move like compass
To point where I am going.
God gives me a heart
That throbs, pulsates and touches
The lives of people, high or low.
God gives me sympathy
That makes me appreciate the true,
the good, and the beautiful
And that makes me service-oriented
Endlessly, tirelessly and empathically
God gives me the power to communicate
And the knowledge
To appreciate, and to share
The beauty of culture and the arts
That softens hard hearts
And brings me close to heaven.
For all this,
I thank God with humility
And on bended knees
To ask for more strength to keep me from
Tortuous and tempestuous times.
What more can I ask from God?
Yes, I ask God to keep me all the while.
Yes, there is a God, and I think I walk with God.
Also a tri-media actress and a professor, Rustica is among this year's respondents in Conversations' annual (Part 4) Lenten forum around the question: How did you know that there is God?
Here are the rest (at random):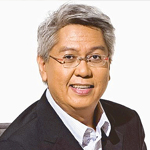 • Ryan Cayabyab (songwriter/musician): I know. Because He always answers all my questions (not always immediately…but all the time), is with me in joy, relieves me of pain and embraces me every time I worry. In return, I just surrender to Him.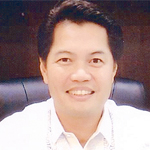 • Rep. Albee Benitez (Negros Occidental): In school, we were taught that the whole universe is in constant motion…planets and stars moving in space. Then, you think who makes them move? Who is the Prime Mover of it all? This indisputable fact that motion exists make me believe that God exists.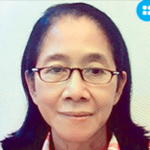 • Dr. Cynthia Chua-Ho (Philippine Heart Center/United Doctors Medical Center): How do I know that there is God? I would answer in the simplest terms. Why do I love that much, love that goes beyond the confines of homes, institutions, universe? Whoever invented love must have loved equally well and much more. Why do goodness and order abound? This holds true in our homes, in the homes of ants and elephants, on earth and the universe.
Who feeds the birds, the wilds, the remotest and tiniest living creature in the remotest undiscovered places? Who will bother? Who do I see in the beauty of the sunset and the breaking of dawn…despite the uniformity and reliability of the law of nature? Who can invent a universe of gravity? Who can invent a daughter who looks like me and my husband (Dr.) James?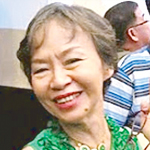 • Jullie Yap-Daza (Manila Bulletin columnist): I know because God gave me a brain, a heart and beautiful children!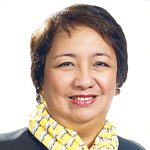 • Dr. Chico Achacoso-Damatac (Dentist): My parents were the key to my whole relationship with God. I grew up seeing their devotion and total surrender to Him. They were witness to all His goodness and glory. They also put me in a Catholic school which reinforced all that I learned from them.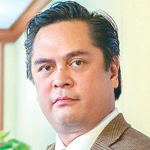 • Martin Andanar (Secretary, Presidential Communications Operations Office/PCOO): I knew that there is God when I experienced a miracle in the past which saved my family. My family and I were in an islet in the '80s and we ran out of food and were forced to go home, only to find out that there was a signal No. 3 typhoon brewing that wiped out our small house on the island the next day.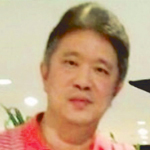 • Dr. Welson Yap (Metropolitan Hospital): I finished high school in a Catholic school and I was a sakristan. When I went to college, I never heard Mass anymore until my graduation from medical school. In 1984 during my anesthesiology, my paternal 84-year-old grandmother had to undergo a resection of the liver which required major surgery.
The operation went well and I suggested to the anesthesiologist in charge that we give epidural morphine as a pain reliever. Unfortunately, my grandma suffered severe asthma and she became comatose. An endotracheal tube had to be inserted to help her breath and eventually a tracheostomy tube was done.
Her condition deteriorated and she was ready to go. She was already given the unction. I cried and went to the church in front of the hospital, knelt and prayed: "Lord, let Grandma live and I will start hearing Mass again." Miraculously, the following morning she opened her eyes and, not long after, she was discharged. Soon, she was playing mahjong again. That's how I realized that there is God.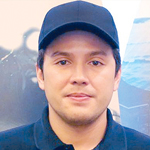 • Paul Soriano (film producer/director): When God blessed me with Seve, my son.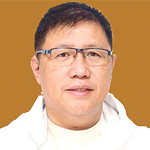 • Fr. Joey Faller: I know that there is God by the beauty of His creation, by the order and harmony in the universe. There must be The One who is the Master Planner of everything.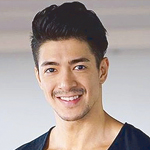 • Sam Ajdani (model/Mr. World Philippines):
This question is very personal and the answer may vary in many different levels. Therefore I have no judgment on anyone's form of thoughts or beliefs.
There have been traces of a higher being, God or a divine source in teachings as well as holy books. I believe his words have been delivered to us time and time again and yet we have a hard time answering this question. That is because the answer is within the soul of every human with a heart.
To know why there is a God is to come to know life and creation itself. For me to know God is to experience Love and Joy and Enthusiasm moment to moment in life, as well as bringing love and joy to others. That for me is the highest state of living. I believe only then His presence is fully felt through vibrations in your body and soul. To know God one must feel Him aside from learning about Him.
I believe there is a God because I feel Him vibrating through my soul as I write these words and as I live my daily life. For me the answer is simple but my opinion on this subject does not matter because creation is perfect and it is already finished. I am simply just experiencing it. I am a manifestation of an Idea and my Ideas and point of views don't affect or change creation and consciousness.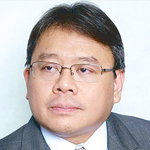 • Ferdinand Topacio (lawyer and film critic): People say they believe in God because of what they have read or heard or seen. But there are so many "scriptures," and traditions vary; also, man's powers of observations are flawed or downright deceptive.
So, why do I believe in a Power beyond that which is human? Because of what I FEEL. I am mortal, and so heir to all inherent in the flesh. I can be petty or mean, seething with hatred, scared or proud or vulgar. But there are times I go beyond those: denying myself for others, striving for justice against all odds, loving and helping total strangers, doing things that transcend my narrow interests.
There is no logical explanation, just an inexplicable inspiration. That, to me, comes from a God.
I believe because I am.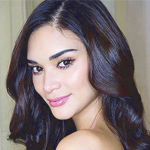 • Pia Wurtzbach (actress/beauty queen): I was raised believing in God. I don't recall when the exact moment was. I just know that He has been a big part of my life since the very beginning. I started to truly connect with Him during the more challenging moments of my life. I value my faith very much. Without it I would have been lost. I thank God every day for the blessings I have now, big or small.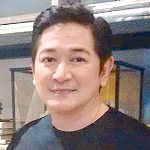 • Paul Cabral (fashion designer): Man by nature is sinful. But every time I would pray and seek Him for forgiveness, there is a great feeling of relief, joy and comfort. I don't know how else you can explain that if God doesn't exist, and how else can you explain how everything around us is sustained? The earth in which we live in, the water we drink, gifts that we take for granted which we cannot live without…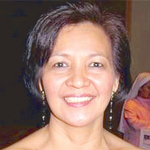 • Betty Veloso-Garcia (a nurse at a hospital in New York): Never in my life did I think that there is no God. I happened to believe and it's clearly seen in His creation and maybe because I learned that from my parents, from school and from church. I can't explain it but I feel His superpower! For believers, no explanation is necessary and no amount of explanation is possible for non-believers. Keep the faith.
(E-mail reactions at rickylophilstar@gmail.com. For more updates, photos and videos, visit www.philstar.com/funfare. or follow me on Instagram @therealrickylo.)