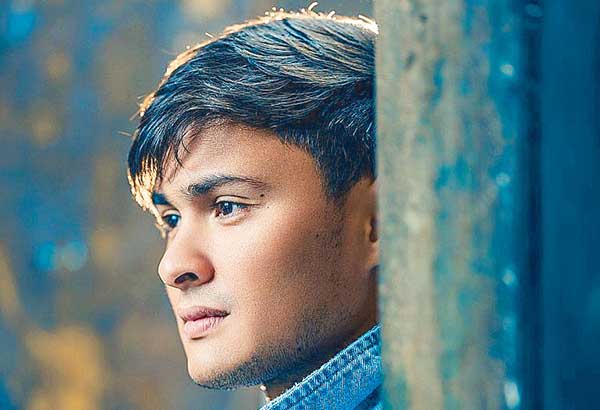 Matteo Guidicelli will be singing the soundtrack of his life — the kind that's packed with back stories about taking care of somebody, growing and becoming someone — in his concert Hey, Matteo on Nov. 30, 7:30 p.m. at the Kia Theater, Cubao
Matteo dares sing a different song
MANILA, Philippines — It's so unlike Matteo Guidicelli to speak in superlatives. The man of few words just smiles when asked a burning question — especially about his love life.
"If I talk about things, people will say, 'He has to use her for his presscon.' I don't want to use her (girlfriend Sarah Geronimo) for this presscon," he said at a media gathering for his concert, Hey, Matteo at the Kia Theater, Cubao, on Nov. 30, 7:30 p.m.
But it's a different story when he's out of camera range.
"I'm the luckiest man in the world. I found the woman I could really trust," he told members of media after the presscon.
Then, he suddenly remembers his sacred pact with Sarah about drawing the line between the personal and the professional. He gets an imaginary protective shield and puts it between him and the press again.
It's the same shield Matteo and Sarah used when they turned down "more than 10 offers to work together (in a movie or concert)."
"We want to save our relationship. We know the true meaning of our relationship. This is real. It's not showbiz. And we will protect that. When you work together, it can be messed up with real life. Things can get rocky," explained Matteo.
He'd rather talk about his new adventure — what he calls a new sound that takes him to happy places. That sound consists of '90s pop rock Matteo grew up listening to.
It's the soundtrack of his life, the kind that's packed with back stories about "taking care of somebody, growing and becoming someone." This is the kind he wants to share with everyone, not just in his concert, but his second album (Star Music) as well.
Matteo sat down with songwriter-friends and in-between harmless drinking sessions in the studio, came up with such titles as Hey, Take a Chance, Tahanan, Change and others.
He also has a song for millennials courting their dream girl and getting a thumbs-down from her parents (yes, experience is a good teacher).
Matteo has become more self-confident about his music because he realized he can't go with the flow forever.
"When you go into showbiz, you have to follow pegs. After 10 years, I want to do things for myself and other artists. It's about being more of you."
So he sings about not letting anyone stop you from doing what you love because you already know what to do in Change.
He has a message for millennials, but avoids the millennial, Chainsmokers kind of sound. He'd rather stick to the '90s music he treasures — the kind that uses a lot of musical instruments.
"I want to bring back the feel of the '90s band, the one with a lot of organic musical instruments," he said.
Since he wants to focus on music, Matteo has decided that making movies and teleseryes can wait — for now.
He knows how futile multitasking is.
"You can't do everything at once. Or else, they'll call you an artista that sings or dances."
Matteo is asserting his artistry — the one he can call his own and no one else's.
It takes maturity and courage to do that, because it sometimes means going against the flow.
He can win. He can lose. But the fact that he's willing to take a risk shows that Matteo's growth as a person and as an artist is leapfrogging in more ways than one.