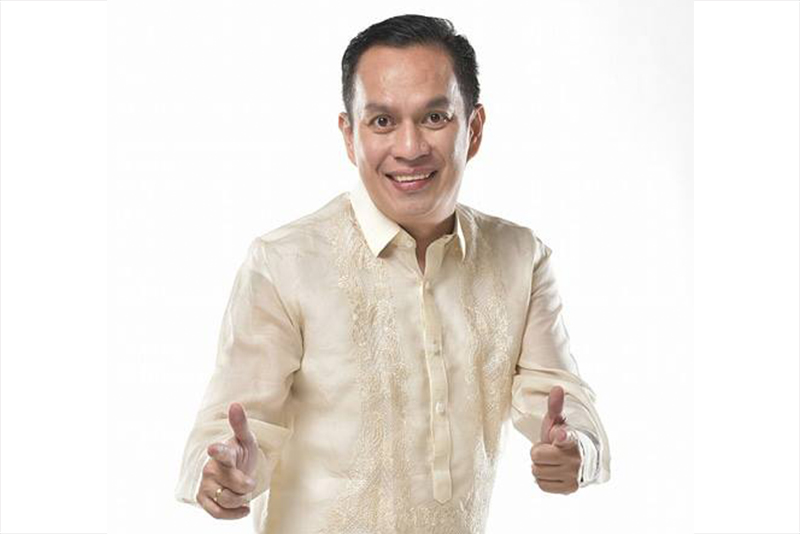 Alex Calleja is the first and so far, the only Filipino who has reached the Top 5 in Laugh Factory's "Funniest Person in the World" search.
Filipino 'Funniest Person in the World' takes comedy seriously
MANILA, Philippines — Filipino comedian Alex Calleja takes comedy seriously. After all, this is his bread and butter.
He is the first and so far, the only Filipino who has reached the Top 5 in Laugh Factory's "Funniest Person in the World" search. Alex delivered his final performance in Levi, Finland in December 2016.
"It was fun, challenging, a learning experience. There are many very good comedians all over the world! And it was cold! Very cold!" Alex exclaims about his Finland experience.
Although Alex knew since he was five years old that he is a funny guy, it was not until he was already working as an information technology (IT) programmer in a multinational company that "comedy chose him."
"Most of the people who know me say I am a natural comedian. Modesty aside, I did not choose comedy, comedy chose me. I was content just being the funny guy around, making my friends laugh. Until I got discovered in a standup comedy workshop. And the rest is history," shares the TV, movie, and radio personality and writer.
Alex has been doing event and corporate hosting since 1997 and started doing stand-up comedy in 2007. Alex knew that he was at the right track when he started earning more from being a comedian than what he was earning as an IT programmer. The doors of show business soon opened to him when in 2010, somebody from ABS-CBN watched one of his standup comedy shows and invited him to host an upcoming show in the network.
Besides making it to Laugh Factory's Top 5, Alex considers being able to bring his kind of comedy to mainstream TV a big achievement. It was also the most challenging part of his career. It was a promise he made to his fellow comedians and fulfilled through "Showtime."
Alex has his hands full writing for "Showtime," "Goin' Bulilit," and his very own show, "Lakas Tawa." He is likewise the head writer of "Funny Ka Pare Ko," a DJ of Boys Night Out's "Taco Tuesday," and co-host of "Good Times with Mo" (a podcast show with Mo Twister).
He is currently shooting two movies – one comedy and one action, and writing his own book. Of course, he continues to perform his comedy in both the local and international scene.
On a serious note, Alex says he wants to try serious acting. He considers himself an emotional person.
Until then, Alex will keep tickling funny bones through his brand of comedy.