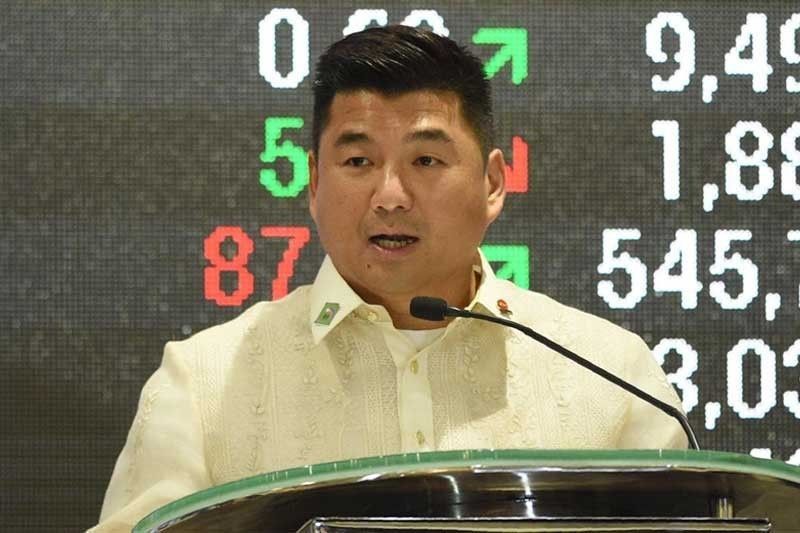 In a statement sent to the stock exchange, Udenna said "as law abiding citizens who respect the democratic electoral process, we take these allegations very seriously."
AFP, File
Dennis Uy's Udenna denies investing in Smartmatic to 'affect' outcome of May polls
(Philstar.com) - May 16, 2019 - 6:13pm
MANILA, Philippines — Dennis Uy-controlled Udenna Group on Thursday denied allegations circulating on social media that it invested in Smartmatic — the provider of vote machines for the automated elections — to rig the midterm polls, adding it may take legal action against individuals hatching the claims.
In a statement sent to the stock exchange, Udenna said "as law abiding citizens who respect the democratic electoral process, we take these allegations very seriously."
"There is absolutely no truth to the allegations that the Udenna Group or its Chairman, Mr. Dennis Uy, purchased a local IT company called TIM." Udenna Group spokesman Adel Tamano said. TIM is reportedly the local partner of Smartmatic.
"In fact, we have instructed our security and legal teams to investigate this matter, specifically on who are the persons making these ridiculous claims. We are considering filing civil and/or criminal cases, if necessary, to protect the reputation of Mr. Dennis Uy and the Udenna Group," Tamano added.
Monday's midterm polls were marred by issues of defective vote counting machines and SD cards, as well as hours-long delay in the transmission of election returns to media and watchdogs.
Partial and unofficial tally of votes showed nine of President Rodrigo Duterte's chosen senatorial candidates made it to the so-called "Magic 12." Meanwhile, opposition candidates, many of whom already accepted defeat, are struggling to gain a seat.
READ: Opposition slate Otso Diretso suffers a resounding loss
Uy was one of Duterte's top donors during the 2016 presidential campaign.
A Facebook user named Lia Torralba — who claims to be an IT expert — said in a social media post dated May 14 that Uy "scrambled to buy local IT company TIM late last year."
Torralba said she was sharing "an IT expert opinion on the possibility of systemic technical election rigging."
"For this particular case, the likelihood of rigging could have been done at the backend. That means at the vote consolidation programs, not at the vote counting programs and machines. Perhaps the sporadic glitches of machines at the precinct levels where merely purposeful distractions and tactical delays to buy time for cheating at the national level," she said.
"The Comelec servers are housed in one of TIM's data centers. Just connect the dots and there you go," she added.
— Ian Nicolas Cigaral