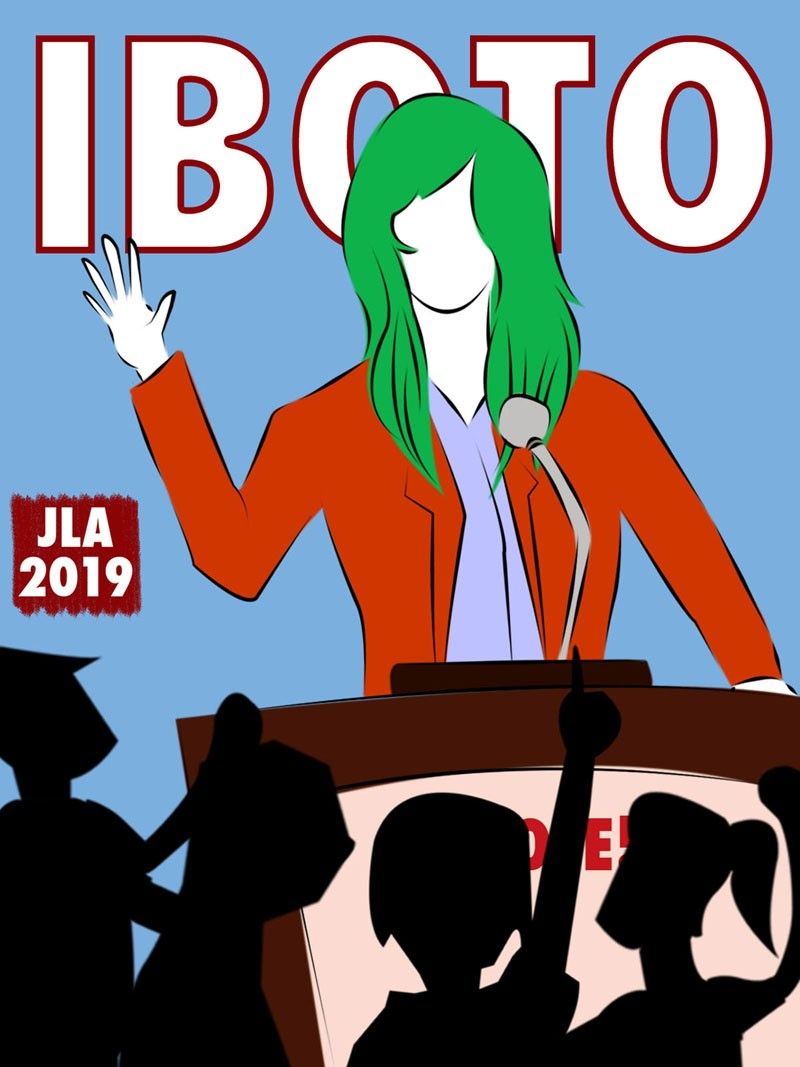 Having strong desire to serve others though is not enough to influence the public and win votes come election day.
Political communication is serious business
Luis Morales
(The Philippine Star) - February 18, 2019 - 12:00am
MANILA, Philippines — Individuals seek public office for a gamut of reasons. It may be to advance a cause and make sure that it is prioritized by the government, to help people raise their standard of living, or to stir change and improve the way public initiatives are usually done.
That's why we see all sorts of persons enter the political arena—there's the incumbent official seeking for another term in office and making sure that his projects are continuously carried out, a lawyer pushing for the rights and privileges of a particular group of people, a journalist who, through the eye of the camera and regular field observations, has seen the plight of different communities, and so on and so forth.
Having strong desire to serve others though is not enough to influence the public and win votes come election day. There's a whole system that runs behind moving an electorate successfully, and it entails more than a strong campaign strategy, but an effective media and information management method of political communication.
What is political
communication
According to British author Brian McNair, political communication looks into all kinds of political discourses undertaken by politicians and political parties, as well as non-politicians, including academicians, professionals, and the greater public.
Political communication also concerns itself with political actors and their activities as found in news reports, editorials, and other forms of media discussions as well as the formation of a politician's image by the way he dresses, speaks, and presents himself in public.
The design and execution of these forms of political communication are handled by media or political consultants, public relations specialists and firms, all of which form part of the bustling political marketplace during election season.
To understand the political marketplace better, we use as its framework the 4Ps of marketing which are product, price, place, and promotion.
Typically, the product is the candidate who might be an experienced or incumbent politician, a political first-timer, or a leader who needs to improve his public image. Each candidate is looking to win the heart(s) and mind(s) of the national or local publics, or of a special sector of society.
On the other hand, the price component in the political communication sphere may either be in the form of votes, or campaign contributions that will then be used to fund political campaigns or to cover travel, technology, office, staff and consultant expenses.
Meanwhile, place refers to the medium/media tools that a politician or public servant hopeful uses to reach his voters through direct interactions, promotional efforts, and advertising campaigns aired on print, broadcast, or through the world wide web.
Furthermore, promotion entails the need to position the candidate's personality, physical appearance, moral dispositions, and stances on policies, programs, and issues in ways that will earn the public's support.
To measure the 'noise levels' or gauge popularity among the people, a politician may look into it through surveys, press opinions, and analyses as provided by public relations firms.
When a candidate wins, the political communication marketplace then shifts from campaigning to governing. At this point, the public's eyes are now on him to see whether or not he is honoring his campaign promises. The capability (or incapability of doing so) affects his political image, and is especially important if he seeks to run for another term in office for the next election.
Morales is the chairman of LPVMD CID Communication, a full-service communication agency based in Makati City.