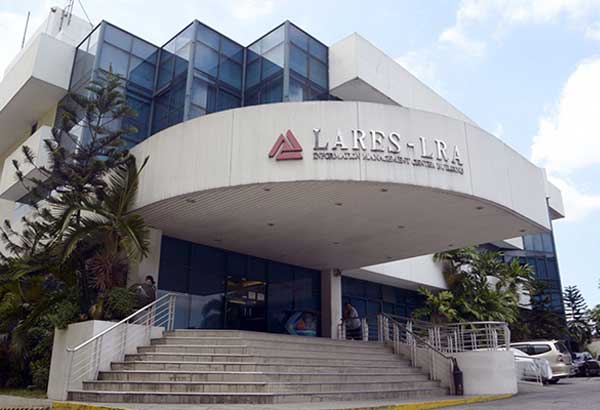 LARES-LRA office in Quezon City
Easy access to land titles via 'A2A' computerized process
(The Philippine Star) - August 13, 2017 - 4:00pm
MANILA, Philippines - Travelling from one place to a far-flung province, where a Registry of Deeds office is located, just to get a certified true copy of land title is now a thing of the past.
With the newest service of the Land Registration Authority (LRA) called "Anywhere-to-Anywhere (A2A)," the public can apply for certified true copies of land titles, located in all other parts of the country, by going to any of LRA's Registry of Deeds offices nationwide. In the Registry of Deeds office, the land titles are kept in and under the jurisdiction of any computerized registry.
"With this service, LRA is stepping up its effort to provide better service to the public," said deputy administrator Robert Nomar V. Leyretana. "Our RD offices are so connected to one another, that if your land title, for instance, is being kept in General Santos City RD, you can go to the LRA Central Office in Quezon City or any RD office nearest you to get a certified true copy of such title," he said.
To apply for a certified true copy of a land title, an applicant must just submit a letter request or transaction application form, and an identification card to the nearest RD office and pay the corresponding fees.
"A2A is part of LRA's mission to deliver faster, more efficient and professional service to the public," Leyretana said.
Other agency initiatives include the LRA Aksyon Agad Center (a one-stop interactive support system that receives inquiries and concerns from the public), LRA Online Tracking System (LOTS), and e-Title program which provides title owners the option to upgrade manually-issued titles to e-Titles.
LRA, an agency under the Department of Justice, is responsible for issuing decrees of registration and certificates of title and register documents, patents and other land transactions for the benefit of landowners, agrarian-reform beneficiaries and the registering public in general. The agency had embarked on the Land Titling Computerization Program (LTCP) that converts all paper documents into digital copies. So far, a total of 159 RDs out of the targeted 164 RDs are now computerized.
The other LRA projects in the pipeline are the LRA Aksyon Agad Center, Central Office LAN (Local Area Network) for improved service delivery and inter-agency communication; and Juan Konek Free Public Wi-Fi that gives the public free Internet access when they visit the LRA office, all aim to provide faster, better and stronger service to the public.
The century-old sole repository of land titles in the country had also received its recognition as an ISO 9001:2008 compliant government organization in February this year. This means that LRA is certified by international standard assessors as having clear policies and demonstrating good planning, resource management and commitment to the transacting public.