Maynilad sets up new algae control equipment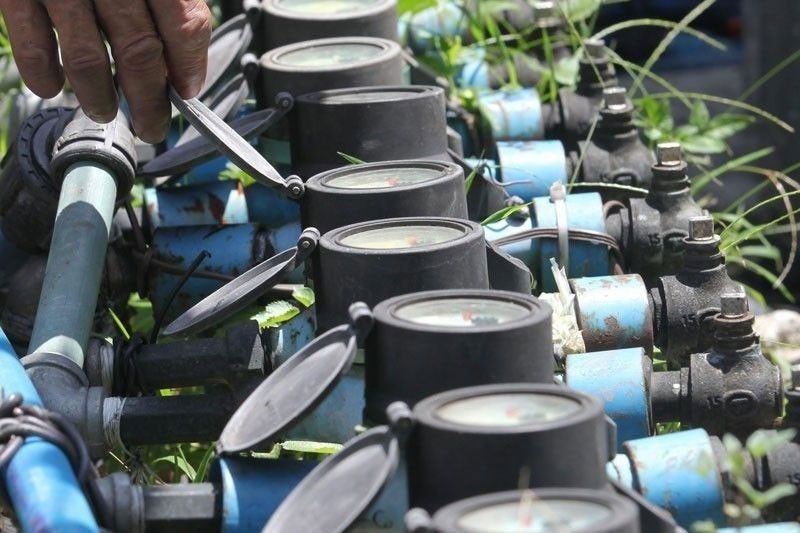 MANILA, Philippines — West zone concessionaire Maynilad Water Services Inc. has set up new algae control equipment in Laguna Lake.
Maynilad said it installed three new units of ultrasonic algae control equipment near the intake structure of the company's Putatan Water Treatment Plant (PWTP) in Laguna Lake.
The new equipment will help to monitor algal blooms and prevent algae proliferation that could affect the lake's raw water quality, it said.
Costing around P9 million, the three units of solar-powered ultrasonic algae control equipment are designed to eliminate algae within a 500-meter radius and provide real-time data on the quality parameters of the raw water that could indicate growth in algae concentrations.
The equipment can also identify the types of algae present in the lake.
Maynilad has six units of this equipment installed around PWTP.
The deployment of this equipment is among the west zone concessionaire's initiatives to address possible raw water problems in Laguna Lake that may arise due to algal blooms, which result from shifts in the nutrient balance of the lake owing to chemical/ industrial/ agricultural wastes/leachates.
Other initiatives include the upgrade of its silt curtain that surrounds PWTP's intake structure, and the constant replacement of the plant's filters.
The algal bloom in Laguna Lake severely affects the water production of Maynilad's water treatment plants.
Earlier this year, Maynilad's PTWP supply zone experienced water service interruptions for 15 days due to the reduced production in the water treatment plant "resulting from a damaged sludge removal equipment, coupled with a rise in turbidity levels of the raw water from Laguna Lake."
The rise in turbidity levels of the raw water from Laguna Lake reduced the combined production of Putatan 1 and 2 to 240 million liters per day (MLD), affecting the supply to 170,000 customers.
Because of this, the MWSS-RO slapped Maynilad with a P27.48-million penalty in January for violating its uninterrupted 24-hour water supply obligation to customers covered by the PTWP Supply Zone.
In April, Maynilad said it was able to raise water production in the Putatan plants to 260-280 MLD and reduce the number of affected customers to less than 79,000.
The PWTP supply zone covers the southern portion of Maynilad's concession area, specifically in Muntinlupa, Las Piñas, Parañaque and portions of Cavite.
Laguna Lake, which provides eight percent of Maynilad's raw water supply, is experiencing changes in its water quality due to the impacts of climate change and the leaching of chemical pollutants, making water treatment all the more challenging, it said.
The company earlier said it is investing in treatment technology upgrades for Putatan plants to help improve and maintain water production