Marcos closely monitoring peso as it nears 60:$1
September 28, 2022 | 12:00am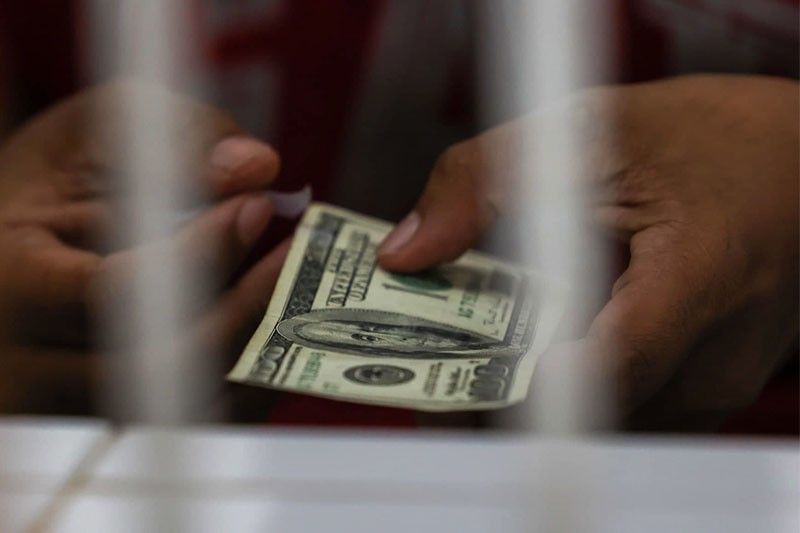 MANILA, Philippines — President Marcos is closely monitoring the continued weakening of the peso against the dollar, which slumped to a new all-time low at 58.99 to $1 yesterday, as this is seen to raise the prices of imported oil and other products and contribute to a higher inflation.
The peso is now barreling its way to the 60 to $1 level, losing another 44 centavos from Friday's 58.50 to $1.
Press Secretary Trixie Cruz-Angeles said the peso depreciation was not tackled during the Cabinet meeting yesterday, but the President is "in constant touch" with his economic team on the development.
"As you know, the inflation rate isn't due to any local factors. It's really about the exchange rate, but it is a matter for the President. The President closely monitors on a regular basis, and he is in close contact with the economic managers on this matter," Angeles said at a press briefing yesterday.
The local currency opened weaker at 58.80 and hit an intraday low of 58.999. The rally to hit an intraday high of 58.70 was not sustained. Trading was suspended last Monday due to Super Typhoon Karding.
Volume rose by 7.8 percent to $1.06 billion from $985 million on Friday as Bangko Sentral ng Pilipinas Governor Felipe Medalla said the BSP was likely to be more active in the foreign exchange market.
"The peso's new high today may be a delayed reaction from yesterday's movement globally, where currencies of developed and developing economies plunged amid broad dollar strength," China Bank chief economist Domini Velasquez said.
Velasquez said that the upward revision in the US Federal Reserve terminal rate has probably been digested by the market, and other central banks have been intervening or have been vocal in being ready to intervene in the currency market, including the BSP, Bank of Japan and Bank of England.
"Although the peso is testing the 59 levels and may even test 60, we think that the dollar's strength may likely be nearing its peak," Velasquez said.
She said structural flows such as remittances and upcoming initial public offerings may provide some support to the peso.
Michael Ricafort, chief economist at Rizal Commercial Banking Corp., said the dollar continues to strengthen against major global currencies as the US Fed signaled another large 75-basis-point rate hike in November.
Ricafort said local monetary authorities signaled a possible off-cycle local policy rate hike and more intervention in the local foreign exchange markets, both of which could help stabilize the peso exchange rate as well as overall inflation.
"Sentiment on the peso and local financial markets, also weighed by Super Typhoon Karding damage especially on agriculture, could lead to some pick-up in food prices and overall inflation," Ricafort said.
The economist from the Yuchengco-led bank sees the next resistance level at 59 to 59.25, while support is seen at 58.50 to 58.75.