Rice tariff collection reaches over P7 billion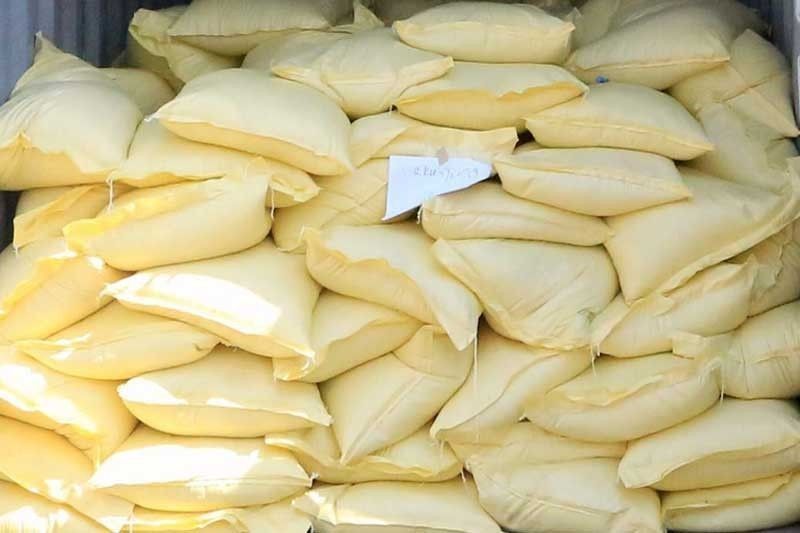 MANILA, Philippines — Duties collected from rice imports went up by 18.5 percent to P7.35 billion as of the middle of May from P6.2 billion in the same period last year and is nearing the yearly goal of P10 billion for the Rice Competitiveness Enhancement Fund (RCEF) of palay farmers.
Customs Commissioner Rey Leonardo Guerrero also said import volume jumped by 43 percent to 1.26 million metric tons from 883,068 MT.
On the other hand, Guerrero said the value of rice imports fell by 17 percent to P16,710 per MT from P20,126 per MT.
For the year, the United Nations Food and Agriculture Organization expects rice prices to pick up due to recovering demand from Asian nations.
For the rest of the year, the Bureau of Customs needs to collect just P2.65 billion in tariffs to generate the P10 billion needed by the RCEF.
The RCEF receives an annual budget of P10 billion that agriculture offices deploy for programs and projects to raise the competitiveness of rice farmers.
Half of the funding at P5 billion goes to the Philippine Center for Postharvest and Mechanization for the procurement of new equipment.
Another P3 billion is deployed to the Philippine Rice Research Institute for the development, propagation and promotion of inbred seeds to be given out to palay farmers.
Likewise, the RCEF injects P1 billion into state-run banks to finance a credit line for rice farmers and their cooperatives and another P1 billion into several agencies to come up with research on modern farming techniques and rice crop production.
Guerrero said the government has also raised P5.3 billion in duties from the importation of meat swine as of May 13.
This translates to a net gain of at least P200 million against the forgone revenue of P5.1 billion from reduced tariffs on imported pork.
Last year, President Duterte issued Executive Order 134 cutting the rate of pork duty to 10 percent for imports within the quota and 20 percent for those outside the quota for the first three months of effectivity.
The tariffs then went up to 15 percent and 25 percent, respectively, for the succeeding nine months.
Pork tariffs were supposed to revert to their original rates of 30 percent within the quota and 40 percent outside the quota in May.
However, the President last week approved EO 171, keeping the tariff rates at 15 percent and 25 percent, respectively, to mitigate the impact of supply constraints caused by Russia's invasion of Ukraine.