Extended protection eyed for local cement industry
February 27, 2022 | 12:00am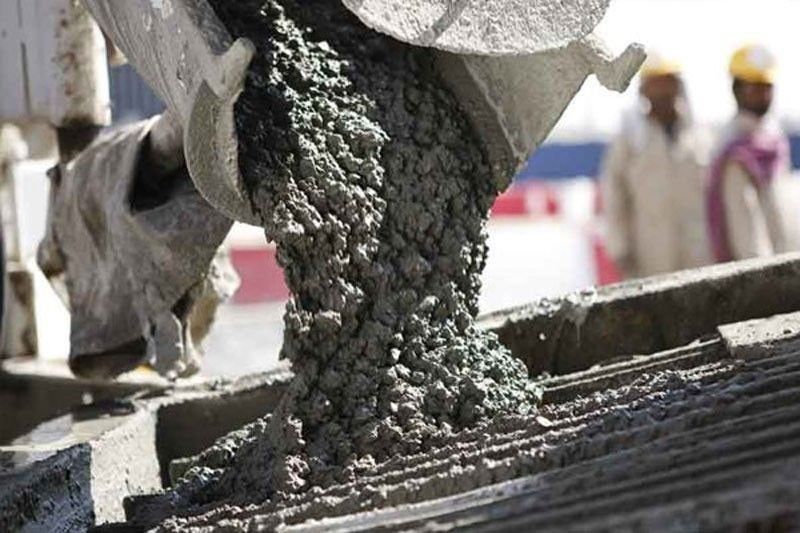 MANILA, Philippines — The government is evaluating the possibility of further extending a tariff shield extended to the local cement industry to protect the industry from cheap imports.
In a notice, the Tariff Commission (TC) said it as started its formal investigation on a petition for the extension of the safeguard measure against imports of Ordinary Portland Cement Type 1 and Blended Cement Type 1P.
Trade Secretary Ramon Lopez has referred the petition filed by the Cement Manufacturers Association of the Philippines (CeMAP) seeking an extension of the safeguard measure imposed on cement imports.
The commission is set to hold a preliminary conference on March 8.
"Matters for discussion include the timelines, nature of investigation, appearance of counsel and parties, number of witnesses, notification, accessibility of documents and public file, confidentiality of documents, submission of position paper/s and memoranda, conduct of inspection and verification of data, schedules of public hearings and other activities, and other topics that may aid in the prompt disposition of the case," the TC said.
In 2019, the Department of Trade and Industry (DTI) issued Department Administrative Order (DAO) 19-13 imposing a general safeguard measure on cement imports for a period of three years after the TC's probe found a causal link between increased cement imports and threat of serious injury and impairment to the domestic cement industry.
The safeguard measure would be subject to regular review to give the DTI opportunity to modify the duty if necessary.
On the first year of implementation, the DTI imposed a safeguard duty amounting to P250 per metric ton or P10 for a 40-kilogram bag of imported cement.
While the safeguard duty was supposed to go down to P225 per MT or P9 per bag on the second year, the DTI issued DAO 20-08 in 2020 raising the safeguard duty to P245 per MT or P9.80 per bag.
The DTI adjusted the safeguard duty following a review as the CeMAP requested to postpone the reduction of the safeguard duty and to consider raising it to P12 per bag.
CeMAP wanted the reduction of the safeguard duty in the second year to be postponed as cement imports continued to increase despite the imposition of a safeguard duty in the first year.
On the third year of implementation, the safeguard duty is at P200 per MT or P8 per bag.
Under Republic Act 8800 or the Safeguard Measures Act, the government may impose a safeguard duty to provide relief to domestic players hurt by a surge in imports.