Philippines fails to hit its watered-down farm output target in 2021
January 26, 2022 | 5:51pm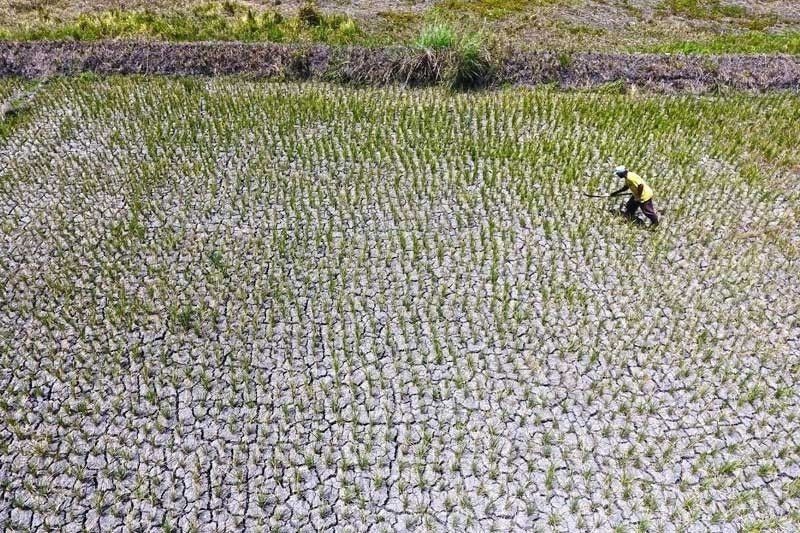 MANILA, Philippines — The Philippines missed its farm output growth target in 2021, no thanks to a damaging combo of typhoons and African swine fever outbreak that plagued the sector last year.
At constant 2018 prices, value of agriculture and fisheries production fell 1.7% year-on-year in 2021, worse than 1.2% contraction posted in 2020, the Philippine Statistics Authority reported Wednesday.
The latest reading was also below the Department of Agriculture's watered-down target of 1% growth for last year. This, despite farm output improving 0.6% year-on-year in the final three months of 2021 — the only quarter that registered growth last year.
The PSA reported that the output growth in the final quarter of last year was a result of improved production in the crop, poultry, and fisheries sectors. Livestock production, however, was still contracting as the hog industry has yet to show a convincing recovery from the African swine fever outbreak that decimated pork supply in the country in past months.
For Nicholas Antonio Mapa, senior economist for ING Bank in Manila, the farm sector still feels the effect from this crisis.
"The positive growth for the fourth quarter was on the back of some favorable base effects with last year's fourth quarter agri output down substantially (-3.8%). Concerning was the two-year slide of livestock as the sector reels from the impact of ASF," Mapa said in a Viber message.
Broken down, livestock production skidded 9.7% year-on-year in the last quarter of 2021, on the back of a 12.6% annual contraction in production recorded from hog farms and suppliers. Cattle, goat, and carabao production saw marginal gains, overshadowed by hog production, a major contributor to this segment.
Crop production, which accounts for 59.1% of output, expanded 2.6% year-on-year in the final quarter of 2021. Corn production ballooned 28.6% in the same period masking the measly increases from palay (unhusked rice) output of 0.2%. According to ING Bank's Mapa, this data has not yet priced in Typhoon Odette's damage in the sector, which has been far-reaching.
"We could see the negative impact of the recent super typhoon weigh on first-quarter 2022 output as storm damage from the storm was not fully reflected in fourth-quarter 2021 reporting," Mapa added.
Poultry production inched up 2.7% year-on-year in the fourth quarter, a better outturn than the 1.3% observed in the preceding quarter.
The fisheries subsector reversed production losses in the third quarter, improving 1.4% year-on-year in the same period, with double-digit gains observed in alimasag (blue crab) (33.1%) tilapia (17.8%), talakitok (cavalla) (15.9%), alimango (mudcrab) (15.1%), grouper (13.8%), threadfin bream and galunggong (roundscad) (11.2%), squid (10.8 %) and bigeye tuna (10.2%).
The DA's latest estimate of Odette's impact on the agriculture sector were P13.3 billion in damage.