Jollibee named one of world's top female-friendly companies
November 12, 2021 | 12:00am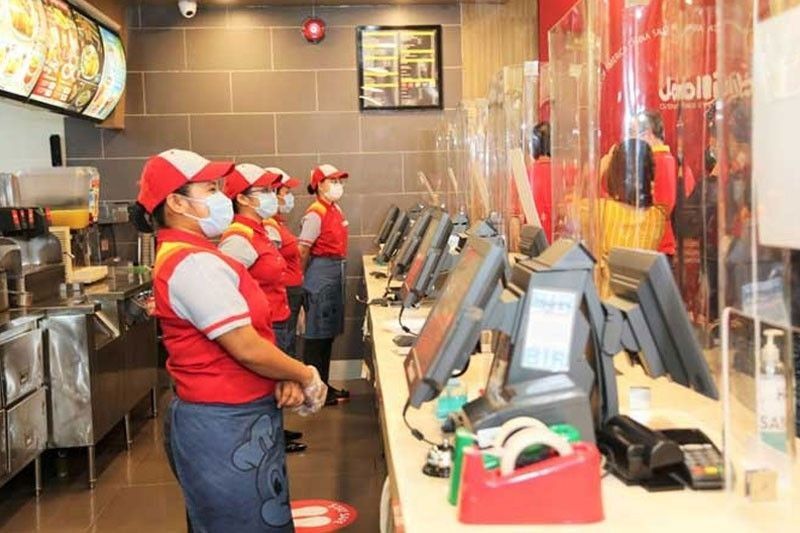 MANILA, Philippines — Jollibee Foods Corp. (JFC) has been named one of Forbes' 2021 World's Top Female-Friendly Companies, the only Philippine company to make it to a list of 300 companies around the globe.
Forbes teamed up with market research company Statista to identify the companies that are leading the way when it comes to supporting women inside and outside their workforce.
"The list was compiled by surveying 85,000 women in 40 countries. Respondents were asked to rate their employers on criteria such as pay equity and parental leave. Statista also asked women to assess how companies use their platforms and marketing message to promote gender equality or to perpetuate negative stereotypes? Representation at the executive and board levels were taken into account too," Forbes said.
Out of the 300 global companies surveyed for the inaugural ranking, the Jollibee Group ranked 197.
The Jollibee Group was also earlier cited on the Forbes List of World's Best Employers for 2021, which was the second consecutive year that the company has been recognized in that global listing.
"We are truly honored to receive these global recognitions, which reflect our commitment to taking good care of our people and giving them equal opportunities at work, regardless of gender, race, and religion. These citations inspire us to continue giving our best as an employer of choice, knowing fully well that our best assets are our people," said Jollibee Group president and CEO Ernesto Tanmantiong.
Tanmantiong said the Jollibee Group has a dedicated People Agenda in its business strategy, which is characterized by a people-focused culture, capable leaders, and highly engaged teams.
"We are grateful that despite challenging external factors, our people have remained engaged with our mission of serving great-tasting food, bringing the joy of eating to everyone," Tanmantiong said.
Of the top 300 companies surveyed, only 20 are helmed by a woman, Forbes said.
One is Hershey Co., which clinched the No. 1 spot.
Aside from Hershey, the top 10 female-friendly companies in the world, ranking No. 2. to No. 10, respectively are Southwest Airlines, engineering company Miele Gruppe, construction firm Skanska, IT company Citrix Systems, media platform Spotify, drugmaker Merck, packaged goods company AptarGroup, internet software provider Zoom Video and utilities firm Iberdrola.