Metrobank cuts PESONet fee by half
November 2, 2021 | 12:00am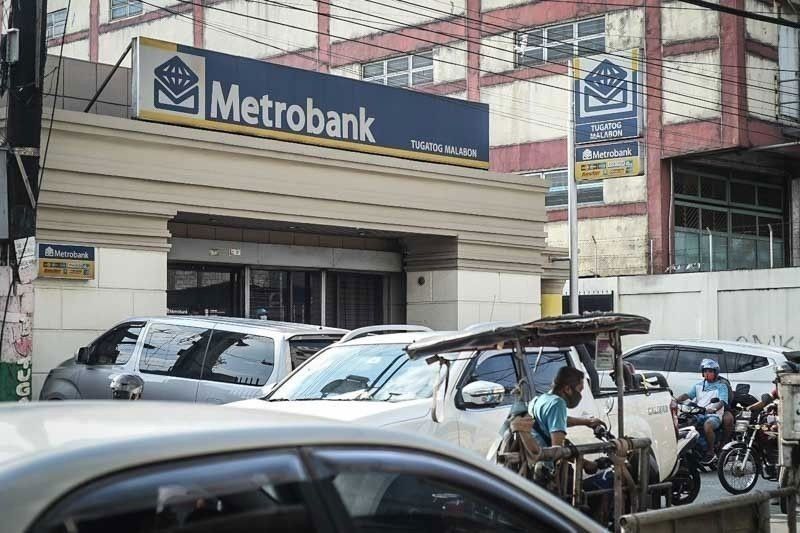 MANILA, Philippines — Ty-led Metropolitan Bank & Trust Co. (Metrobank) has slashed by half the fee on electronic fund transfers by small to large businesses as the Bangko Sentral ng Pilipinas (BSP) accelerates the country's transformation to a cash-lite from a cash-heavy economy.
In an advisory, the bank said it has lowered the PESONet fees on Metrobank online and Metrobank mobile app to P50 from P100 per transaction starting Nov. 2.
PESONet is an online bank transfer solution that can be used by small to large businesses to facilitate secure and convenient payments for salaries, supplier, government goods and services and other similar transactions.
The platform allows clients to send up to P200,000 a day to electronic channels of partner Bangko Sentral ng Pilipinas (BSP)-supervised financial institutions (BSFIs).
The PESONet (Philippine Electronic fund transfer System and Operations Network) was the first automated clearing house launched in November 2017 under the National Retail Payment System (NRPS).
It was followed by another real-time low-value electronic fund transfer called InstaPay that was launched in April 2018 to facilitate small value payments, which is especially useful for the purchase of retail goods, paying toll fees and tickets, as well as for e-commerce, which shall enable, among others, micro, small and medium enterprises (MSMEs).
The NRPS was launched in December 2015 to promote the establishment of a safe, efficient, and reliable retail payment system, as well as to increase the share of electronic payments to total retail transactions to 20 percent by 2020 from only one percent in 2013.
The goal was achieved as the share of digital payments to total retail transactions reached 20.1 percent in 2020 as physical and mobility restrictions due to the pandemic heightened the use of electronic fund transfer schemes.
BSP Governor Benjamin Diokno earlier reported the volume of PESONet transactions totaled 31.6 million for the first half, representing a 164-percent growth.
Similarly, Diokno said the volume of InstaPay transactions for the same period increased to 200.7 million, posting a 223-percent growth.
The BSP chief said there are currently 87 participants for PESONet and 55 participants for InstaPay.
Under the Digital Payments Transformation Roadmap, the central bank aims to convert 50 percent of total retail transactions to electronic channels and increase the number of Filipino adults with bank accounts to 70 percent by 2023.
"Serving as the cornerstone of the BSP's digitalization agenda, the roadmap outlines priority policy initiatives and strategies to advance an efficient, inclusive, and secure digital finance ecosystem. It also seeks to drive innovation in the delivery and development of financial services catering to various client needs and capabilities," Diokno said.