Emperador to list in Singapore exchange
August 19, 2021 | 12:00am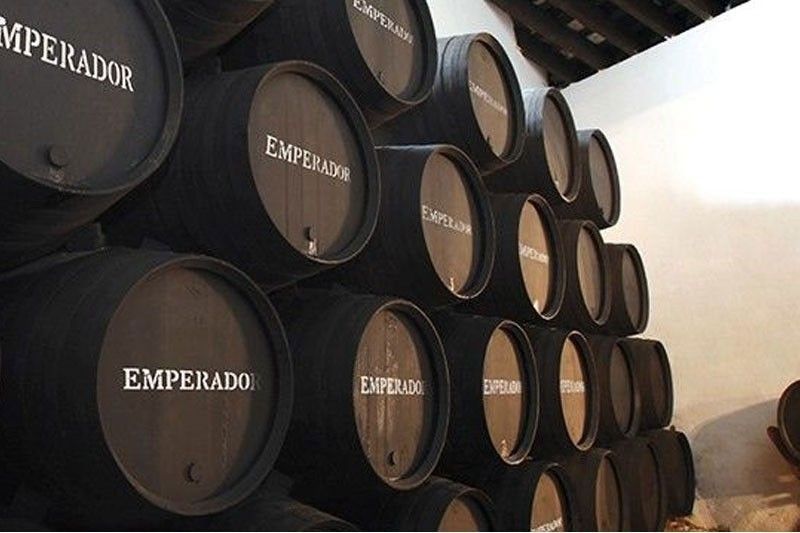 MANILA, Philippines — Andrew Tan-led Emperador Inc. will make its debut on the Singapore Stock Exchange, cementing the liquor firm as a major international liquor company.
Emperador plans to do a secondary listing by way of introduction on the main board of the Singapore Exchange (SGX).
Tan said the listing would further enhance the Emperador brand internationally.
"We believe that SGX, one of the most developed exchanges in Asia, is the appropriate secondary exchange to raise the international profile of Emperador. We are very excited at the prospect of becoming the first ever PSE-primary listed company to conduct a Secondary Listing in the SGX and are optimistic that our Secondary Listing will serve as a catalyst to enhance the strategic collaboration between the PSE and the SGX," Tan said.
Emperador will maintain its primary listing in the Philippine Stock Exchange with the stock expected to trade in both exchanges concurrently subject to regulatory approvals.
Emperador president Winston Co said the secondary listing on the SGX would create stronger awareness of Emperador and its world-class brands, as well as increase the stock's visibility and international investor participation reflective of our global operations and revenue.
Commenting on the almost 13 percent increase in the company's share price Wednesday, BDO Capital president Ed Francisco said, "this is an affirmation of how good Emperador is as a global brand and company. It means that the local investors look at the potential upside following this announcement."
Mark Race, head of equity sales for Philippines, DBP-Daiwa Capital Markets Philippine, said the market responded overwhelmingly to Emperador's plan to list in the Singapore stock exchange.
"This further enhances Emperador's reputation as a global powerhouse," Race said.
Emperador is in over 100 countries and holds leading market positions in brandy and whisky.
In 2020, the company was the largest brandy producer in the world according to the International Wines and Spirits Research, one of the largest overall spirits producers in the Philippines according to the Nielsen and the fifth largest Scotch whisky manufacturer in the world based on total Scotch production capacity in 2020, according to the Scotch Whisky Industry Review.
Emperador owns the multi-awarded Fundador Spanish Brandy de Jerez and Whyte & Mackay, the world's fifth largest Scotch whisky producer, among others.