Cheaper, better internet access seen by yearend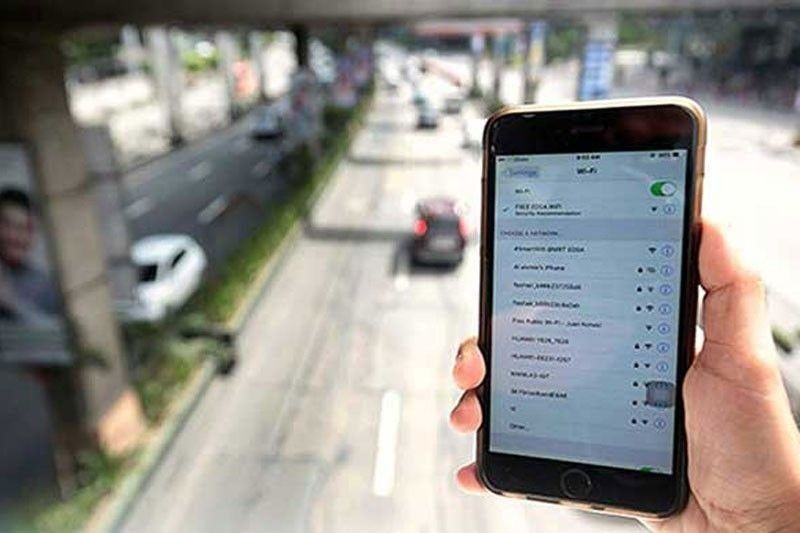 MANILA, Philippines — A Singapore-based shared communication fiber network provider tapped by the government for a fiber optic cable network project sees cheaper internet costs in the country by yearend.
Hendrick Huang, executive deputy managing director of HyalRoute Group subsidiary Philippines Fiber Optic Cable Network (PFOCN), said more affordable rates and better access to the internet would be felt by yearend with the rollout of additional open access fiber optic cables in the country.
The PFOCN in 2019 inked a partnership with the Department of Information and Communications Technology (DICT) to strengthen the network connectivity of the Philippines through a fiber optic cable network investment.
"As of today, we have completed over 9,000 kilometers of backbone fiber network nationwide. With 5,000 kilometers that are ongoing plus the accelerated rollout of an additional 2,000 kilometers, our total fiber network would reach around 16,000 kilometers by the end of 2021," Huang said.
"For sure, people will have cheaper, better and more stable internet access in more rural places, as well as more choice in terms of operators with the entry of a third [telco] operator," he said.
Under its agreement with the DICT, the company is allowed to engage in the installation and maintenance of optical fiber network as well as other activities that will help spur the government's national broadband program and free public WiFi project to reach unserved and underserved areas.
PFOCN will also help pave the way for operators to launch 5G network, cloud service, Internet of Things, AI services and other innovative technologies at prices that will be more affordable to Filipino consumers and local companies.
Huang said the company has so far invested $500 million in the project, which will be implemented in various phases between 2019 and 2028.
The rollout plan of PFOCN is to finish 30,000 kilometers between 2019 and 2024.
Despite the pandemic and the lockdowns that have placed limitations on mobility, Huang is confident they are on track with the plans and timelines.
"The first phase would be 20,000 kilometers, and I'm very confident that by the first half of next year, we would have finished construction. That's only three years, and it's actually faster than we have planned," Huang said.
"With our rollout in the near future, I would say, in the next one to two years – the entire industry will be revolutionized, and disrupted in a positive way. People in Mindanao, in Palawan, in Baguio, Tuguegarao, other middle level cities like Tarlac – all those cities will have internet access that is on par or close to what we have in Manila right now," he said.