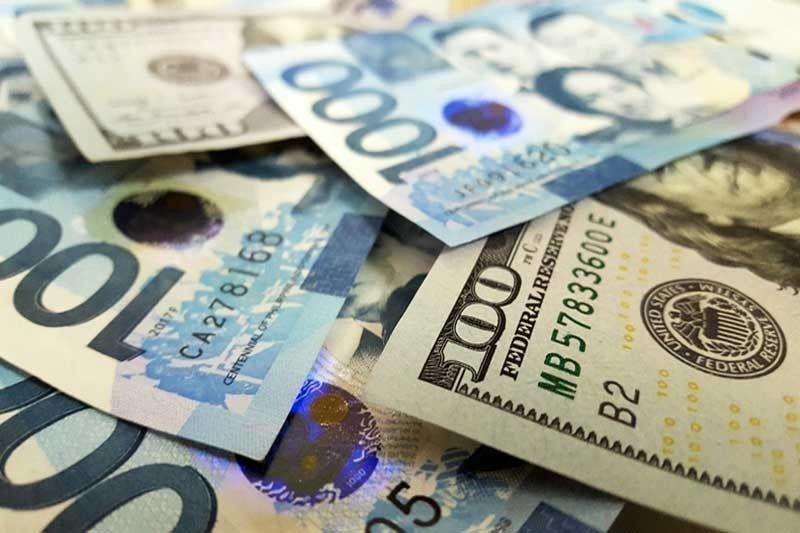 As the lender of last resort, the central bank has become a critical cash source for the Duterte administration amid falling tax receipts and a costly pandemic response.
STAR/ File
Philippine debts seen most in need of refinancing this year
MANILA, Philippines — The Philippines is seen shelling out the most to refinance old debts this year in Southeast Asia, a spot reined in only by lower charges but nonetheless adds pressure on the government's already tight budget space.
On average, 18.1% of state debts would need to be replaced this year, representing 10.5% of the country's gross domestic product (GDP), according to a latest report by S&P Global Ratings, a debt watcher.
To compare, Indonesia, a rating peer under S&P's metrics, would only need to rollover debt equivalent to 2.8% of GDP, Thailand at 6.1%, Malaysia at 9.6% and Vietnam at 10.2%. In Asia Pacific, Japan is seen with the biggest burden on rollovers at 83.1% of GDP.
In broader terms, S&P's report highlighted expectations that Asia Pacific would remain heavily indebted this year, coming off from a tumultuous year that messed with most of their plans for fiscal consolidation.
"Asia Pacific central government borrowings will remain high by historical standards in 2021," the credit rater said in a report released Tuesday.
"Although the fighting against COVID-19 continues in 2021, its burden on government finances is likely to be lower," it added.
The good news is based on S&P's figures, the Philippines has less reliance on commercial borrowings— seen to remain elevated this year for most of Asia Pacific— and therefore may be more insulated from potential shocks coming from rising rates that showed its head this week with US Treasuries' yield uptick.
But the high rate of debt rollover is nonetheless remarkable for the Philippines. High rollovers are reflective of big amount of debts falling due, and the need for governments to refinance them by incurring more debts.
In turn, interest from these new debts are likewise paid up by revenues, inevitably diverting resources to debt payments from public programs.
No less than data from the Bureau of the Treasury released also on Tuesday confirmed shortening of debt maturities. Outstanding debt peaked anew to P10.3 trillion in January, up 5.4% from previous month, but a bigger 9.4% increase was recorded for peso debts alone due to a cash advance of P540 billion from the central bank that entered the books.
Local liabilities, on average, are also falling due earlier, requiring the government to refinance them with newer debts, or in short, rollover. In its own statement, Treasury said average residual maturities of local debts hit 5.45 years, the shortest since 2008.
In earlier messages, National Treasurer Rosalia de Leon tried to assuage concerns of a heavier debt burden, saying that low cost of funding because of the central bank's dovish position has softened the blow. In the wider region, S&P said most governments are well prepared to handle indebtedness.
"In addition, having had about a year of experience dealing with the pandemic, most governments are better poised to limit the brunt of containment measures on their finances," S&P said.