Low hotel occupancy to persist this year
February 10, 2021 | 12:00am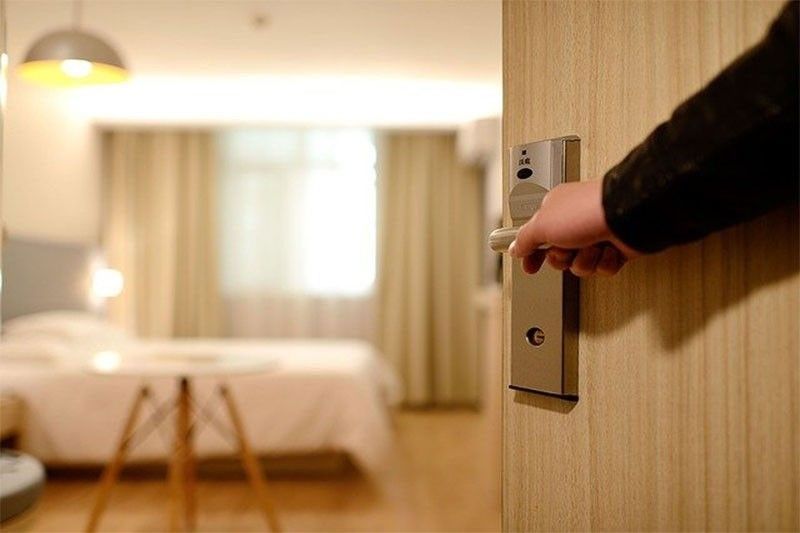 MANILA, Philippines — Hotel occupancy in Metro Manila is likely to remain under 30 percent this year as domestic and international travel is unlikely to recover in the next 12 months.
In a virtual quarterly property briefing, Colliers International Philippines associate director for research Joey Roi Bondoc said occupancy would hover below 30 percent for 2021, far from the 70 percent pre-pandemic rate.
Data from Colliers show that occupancy only reached 20 percent in 2020 due to thin foreign arrivals and subdued local demand.
The Department of Tourism (DOT) earlier reported that international visitor arrivals dropped 83.97 percent to 1.3 million in 2020 from 8.2 million arrivals in 2019.
This translated to an 83.12 percent drop in inbound tourism receipts for the year to P81.40 billion compared to the P482.16 billion the year before.
"Colliers saw hotel occupancy in Metro Manila further decline to 20 percent in H2 2020 from 25 percent in H1 2020. We have observed that the arrival of several thousand overseas Filipino workers (OFWs) in H2 2020 was unable to lift hotel occupancies," Colliers said.
At present, majority of hotels in Metro Manila are operating as quarantine facilities for frontline medical workers and repatriated OFWs.
While the DOT has authorized 14 hotels in Metro Manila to operate as staycation facilities, Colliers said this is not seen to significantly impact occupancies.
"However, we do not see this development having a significant impact on occupancies in Metro Manila as Filipinos continue to limit expenditure on essential goods and services," Colliers said.
Bondoc cited data from the Philippine Statistics Authority showing that household spending under the restaurants and hotels sub-segment contracted by 43.5 percent in 2020, a reversal from the 6.6 percent growth in 2019.
"We do not see demand recovering to pre-pandemic levels in the next 12 to 18 months. Even news about the potential rollout of a COVID-19 vaccine in the Philippines by the second or third quarter of 2021 is unlikely to immediately lift the local leisure sector,"Colliers said.
Meanwhile,Colliers emphasized that average daily rates (ADR) have dropped by 18 percent in 2020 compared to pre-pandemic rates and are expected to drop by another 10 percent this year.
"We attribute the drop to low occupancies, foreign arrivals and expenditures. We do not see a recovery in rates in the next 12 months,"Colliers said.
In terms of new supply, the property services firm said it expects the completion of 1,030 rooms this year, significantly down from its initial estimate of 2,160 rooms.
Last year, only 375 new hotel rooms were completed, 78 percent lower than its initial projection of 1,700 rooms.
"In our view, the construction of most hotels is likely to be put on hold or deferred due to a slow recovery of the leisure sector as projected by IATA (International Air Transport Association), local stakeholders and industry groups," Colliers said.
It added that about 1,900 rooms per year is expected to be completed from 2021 to 2024, lower than the 2,100 annual completion recorded from 2016 to 2019.
Among the new hotels scheduled for completion from 2021 to 2024 are the 350-room Seda Hotel Bay Area, the 191-room Hotel Okura Newport, 300-room Ibis Styles Hotel and the 529-room Kingsford Hotel at the Bay Area.
"With a sluggish leisure market, we do not expect a substantial delivery of new hotels in the next 12 to 24 months,"Colliers said.