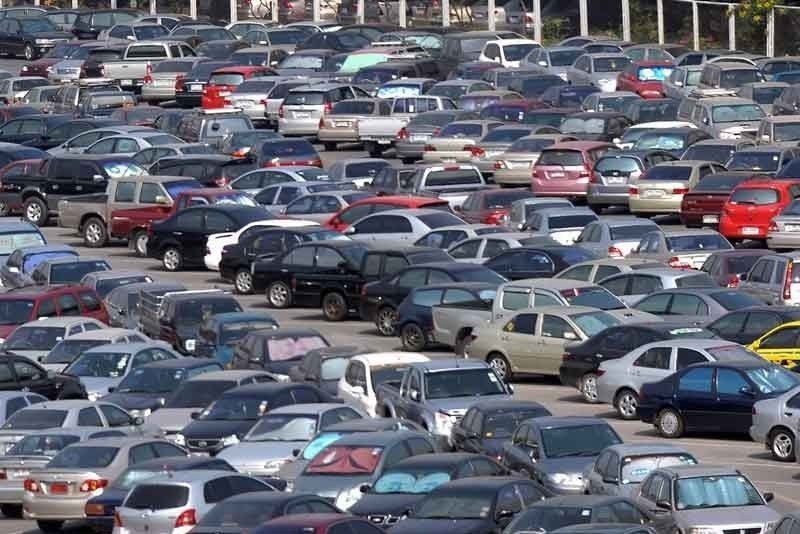 The decision was made as the auto maker's contract with Univation Motor Philippines Inc. expired. It was also part of Nissan's global plan to optimize production operations in Southeast Asia.
AFP/Pornchai Kittiwongsakul
Car makers seek government support
As Nissan closes assembly plant
MANILA, Philippines — Car assemblers are calling for government support for local vehicle manufacturing to remain competitive, following the decision of Nissan Philippines Inc. to stop the production of motor vehicles.
"The decision of Nissan Philippines to cease assembly operations highlights the importance of government support to local manufacturing or assembly of motor vehicles," Chamber of Automotive Manufacturers of the Philippines Inc. president Rommel Gutierrez said in a Viber message.
Nissan Philippines will halt production operations for the Almera effective March this year.
The decision was made as the auto maker's contract with Univation Motor Philippines Inc. expired. It was also part of Nissan's global plan to optimize production operations in Southeast Asia.
Gutierrez said the rationalization of production operations in the region takes into account the competitiveness of local operations.
"The remaining local assemblers need more support to stay competitive without undermining regional complementation on supply chain, among others," he said.
For local manufacturing operations to survive, he said there is a need for a balance between completely knocked-down (CKD) operation and imports of completely built-up (CBU) units.
"CKD operation cannot survive without a combination of CBU importation," he said.
He said the automotive industry and the government would need to work together to have a policy to keep the remaining local vehicle assembly operations in the country.
Vehicle models being assembled in the country include the Toyota Vios and Innova, Mitsubishi Mirage and L300, Hyundai Accent, Isuzu N-Series light trucks, Hino trucks, and Foton Tornado light trucks.
Meanwhile, Philippine Metalworkers Alliance (PMA) president Ruel Punzalan said the government should review the country's automotive development program and make sure Nissan Philippines' closure of vehicle assembly operations would be the last.
In March last year, Honda Cars Philippines Inc. also halted assembly operations at its plant in Laguna given low production volume.
PMA believes the Department of Trade and Industry's move to impose safeguard measures on vehicle imports is not enough to save the automotive industry.
The DTI has imposed a provisional safeguard duty amounting to P70,000 for every imported passenger car and P110,000 per unit of an imported light commercial vehicle for 200 days as the surge in automobile imports has been hurting workers engaged in local vehicle manufacturing.
PMA said it is necessary to address the high cost of power, and improve infrastructure to bring down the transport cost to link production centers to ports and its supply chains.
While the government provides incentives to support local vehicle manufacturing through the Comprehensive Automotive Resurgence Strategy (CARS) program, the group said the development direction should not be left with transnational corporations as this would only consign the country's productive capacities to a minor role in their global plans.
"What we now need is to gear the industry towards producing what the country needs for its own development, such as re-fleeting our public transportation," Punzalan said.
The group said the third tranche of the CARS program, which was earmarked for the production of eco-friendly public utility vehicles, would have been a step in the right direction, but it seems to have been put on hold.
PMA said industry players, employers, workers and the government would need to discuss and draw up a plan to save the ailing automotive industry.