DTI issues new rules on cement labelling
October 31, 2020 | 12:00am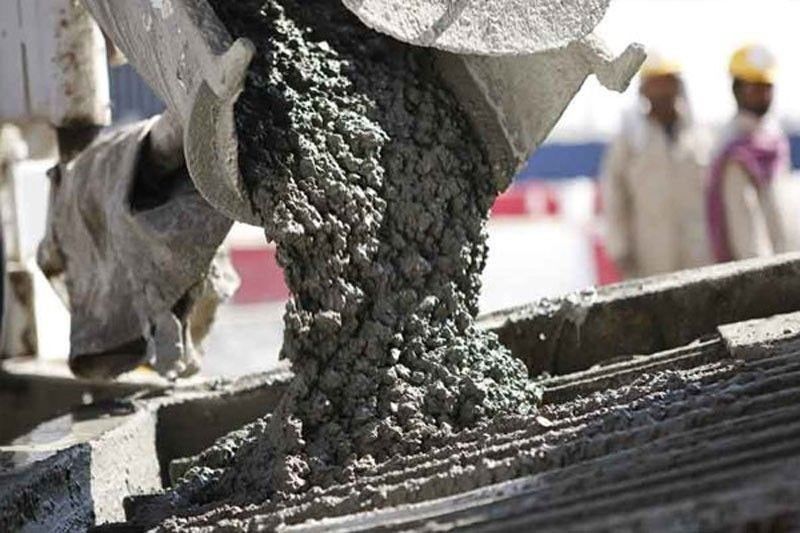 MANILA, Philippines — The Department of Trade and Industry (DTI) has issued new rules on the labeling of cement products to avoid confusion among consumers.
Under Memorandum Circular 20-56 or the Supplemental Guidelines for the Implementation of Department Administrative Order (DAO) 17-06, the DTI said all locally manufactured and imported Portland cement shipped in bulk and bagged in the country should have the following markings: the country of manufacture; type of Portland cement; trade name or brand name; trademark of the manufacturer; net mass of cement in kilogram (kg) or metric ton for jumbo or tonner bags; name and address of manufacturer; the words "Bagged by" followed by the name and address of the bagging facility; Philippine Standard mark of the bagging facility; manufacturing date: bagging date and batch identification number; and the color band prescribed for 40-kg bags.
The DTI requires the same marking requirements for blended hydraulic cement but instead of the type of Portland cement, the product classification, specification and application should be provided.
Locally manufactured and imported cement products in toner or jumbo bags will also follow the same marking requirements except for the name and address of the bagging facility. It should also provide the name and address of the importer, if applicable.
"Upon issuance of this circular, manufacturers and/or operators of bagging facilities shall immediately cease all printing operations of previously approved cement bag designs indicating the words 'Product of the Philippines' but are used to pack imported cement products," the DTI said.
The new rules were released after a review of the policy on the manufacture and import of cement products as the Cement Manufacturers Association of the Philippines raised concerns and called for an investigation on the origin of Philcement Corp.'s products which are bagged in the country and labeled as "Product of the Philippines."
Philcement earlier said it was compliant to provisions of DAO 17-06 and the DTI also affirmed the firm's compliance through a decision issued in April following the conduct of an investigation.
Citing the confusion on the required product markings as the earlier DAO did not include the marking requirements for bagging facilities to indicate the country of manufacture, the DTI said new rules had to be issued.
To ensure compliance to the new required markings, the DTI would be monitoring cement products 60 days after the new rules take effect.
Manufacturers and retailers or distributors found to have non-compliant products would be issued a notice of violation for the first offense.
Retailers or distributors would also be ordered to pull out items from the selling area.
For the second offense, the DTI would issue notice of violation to both manufacturers and retailers or distributors, confiscate the products, and suspend the licenses of the manufacturers and bagging facility operators.
The new rules will take effect upon publication in a national newspaper of general circulation.