Philippines lacks freezers to stock up coronavirus vaccine
October 7, 2020 | 12:48pm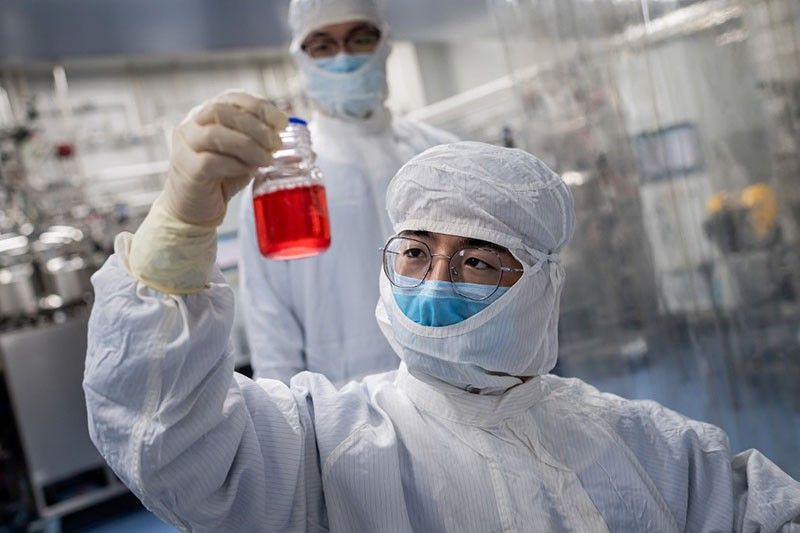 MANILA, Philippines — The Philippines is scrambling to build capacity to host coronavirus vaccines once they become available, a critical component needed to mount a massive immunization program as promised by President Rodrigo Duterte but which the country is currently incapable to do so.
A key challenge is finding cold storage facilities big enough to store coronavirus vaccines at temperatures as low as -80 degrees Celsius to maintain their potency. The health department said an inventory of cold storage facilities is underway, but industry officials believe the government would need to build them from scratch.
"The cold chain industry does not have that capability now because there is no existing need for that capability," Anthony Dizon, president of the Cold Chain Association of the Philippines Inc., an industry group, said in a response to e-mailed questions.
"Although there are some industry stakeholders who have allocated some capacity and capability for pharmaceutical products, understandably, these initiatives are scaled in accordance with market ends," he said.
As soon as a coronavirus vaccine enters the market, the health department plans to import antigens from developers in bulk. These antigens, in turn, would need to be processed in so-called "fill-and-finish facility" that essentially puts gallons of vaccines into separate vials. Vials containing vaccines need subzero temperatures to survive.
"For the vaccine transport and cold storage, we are already doing scenario building for the potential rollout of the vaccines," the health agency said, adding the president's directive to prioritize the elderly, health workers and the poor will be followed.
At the onset however, there are few, if any, fill-and-finish facility in the country, said Beaver Tamesis, president of Pharmaceutical and Healthcare Association of the Philippines Inc., an industry group. "Nobody really invested in the Philippines in terms of manufacturing," he said by phone.
All for food
Fill-and-finish facilities typically come with viable cold storage warehouses so their lack also meant a shortage of freezers. This means even if Philippines ultimately decides to import vaccines as finished products, there would still be no space to keep them.
As of 2018, the latest period on which data is available, Philippine cold storage facilities have capacity of 2 million cubic meters, 90% of which are dedicated for food like meat and dairy due to demand on these products.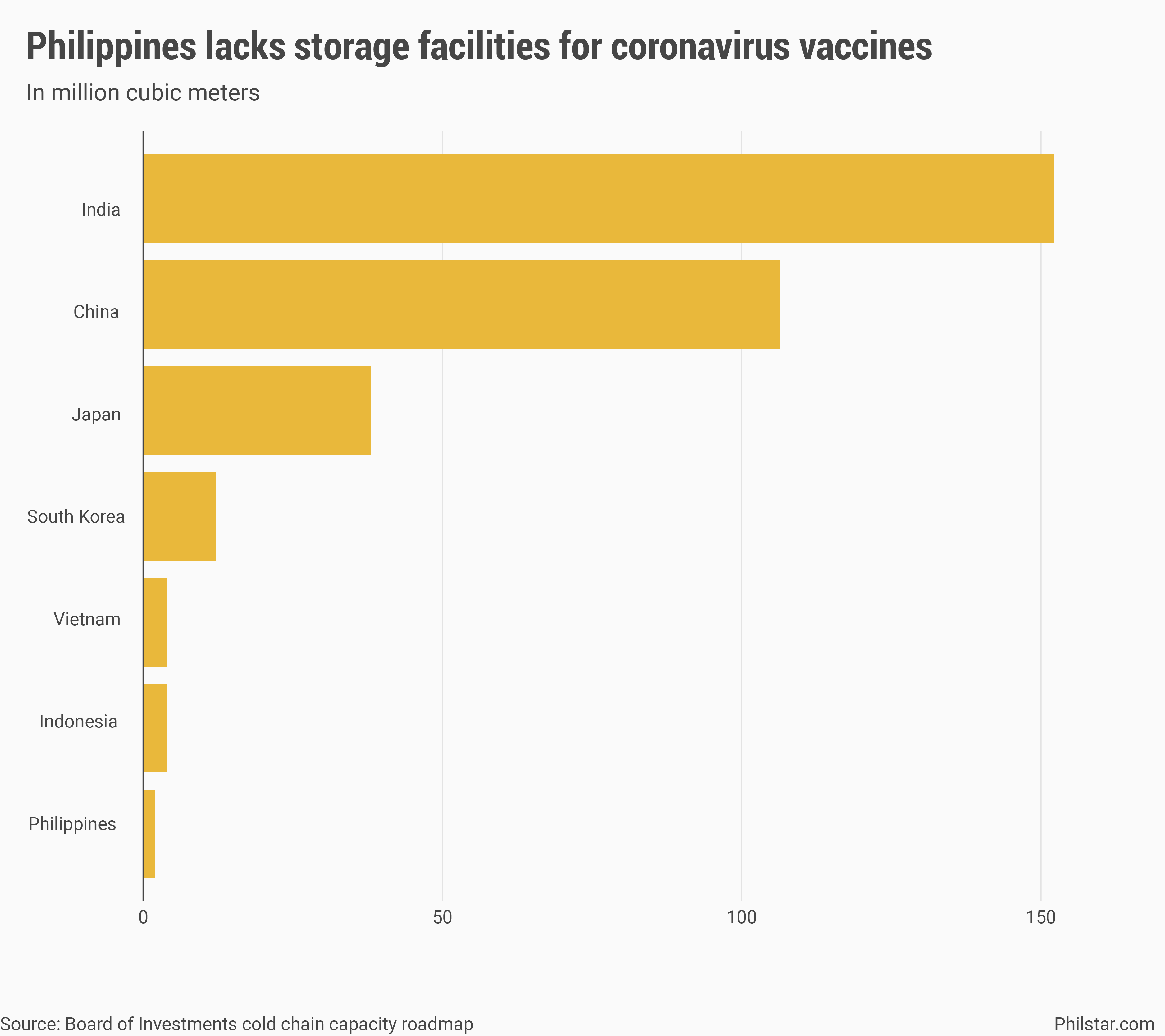 Local cold warehouses are smaller than their counterparts in Southeast Asia like Vietnam and Indonesia where facilities can each carry 3.87 million cubic meters, according to data from Board of Investments.
Health Undersecretary Ma. Rosario Vergeire floated the idea of partnering with private warehouses to keep the vaccines, but that also poses questions on whether food needed chilled will be sacrificed. In Mindanao, for instance, cold facilities are entirely occupied by food.
"Right now, we are assessing first the existing storage for vaccines and how much can we still store on them. We are also doing forecasting for the amount of vaccines that we are set to receive," she said in a briefing.
As for distribution, Tamesis earlier said the government may get some guidance on its time-tested national immunization program. But the government had also relied on the availability of vaccine as a long-term fix to revive the economy, making it crucial that they are dispensed quickly.
Tamesis said problems may be inevitable. "Logistically, it can become a real nightmare," he said.