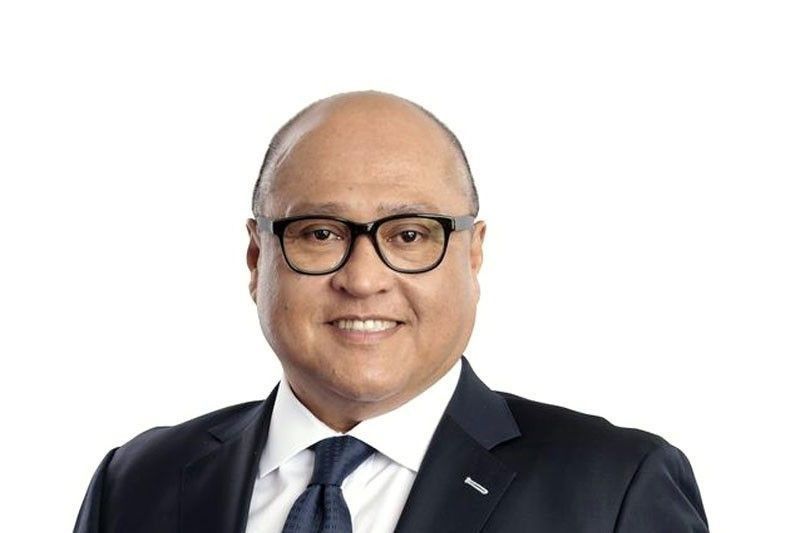 Jose Arnulfo Veloso, president and chief executive officer at Philippine National Bank, told The STAR that it is better for banks to allot higher provisioning for bad loans as this tackles the potential problem ahead of time.
STAR/ File
Philippine banks get ready for slew of bad loans
MANILA, Philippines — Philippine banks are preparing for the onslaught of bad loans by beefing up their buffers and sacrificing higher earnings amid the coronavirus disease 2019 or COVID-19 pandemic.
Jose Arnulfo Veloso, president and chief executive officer at Philippine National Bank, told The STAR that it is better for banks to allot higher provisioning for bad loans as this tackles the potential problem ahead of time.
"It is a prudent move as the exact effects of the pandemic are difficult to determine at this time. Borrowers are generally expected to experience difficulties in servicing their loan obligations," Veloso said.
Veloso said most banks, including the Lucio Tan-led PNB, would not be spared from higher provisioning for non-performing loans (NPLs).
For its part, Security Bank Corp. still managed to post a 21 percent increase in earnings to P2.9 billion in the first quarter despite setting aside P5.7 billion for bad loans and exceeding the P4.2 billion provision made for the whole of 2019.
Security Bank president and CEO Sanjiv Vohra said the bank has initiated portfolio reviews, reassessed its provisioning, and intensified client engagement in view of the possible impact of the COVID-19 pandemic.
"We enter this period of challenge arising from the COVID-19 pandemic with a strong balance sheet and healthy liquidity and capital positions. We have the resources to serve our clients, protect our employees, and do our part to support our communities while maintaining the safety and soundness of the bank." Vohra said.
Union Bank of the Philippines president and CEO Edwin Bautista said in a text message to The STAR
The higher provisioning for bad loans taken by banks in the first quarter was largely anticipatory and defensive in nature.
"Same with us. We have not seen any credit deterioration yet," Bautista said.
Profit of the Aboitiz-led bank jumped by 22 percent to P2.6 billion as provisions reached P1.3 billion or 7.6 times the year-ago level of P174.6 million.
"COVID-19 will certainly drag profits down but Philippine banks entered the crisis strong," Bautista said.
East West Banking Corp. vice chairman and president Antonio Moncupa told The STAR it is realistic and prudent for Philippine banks to set aside additional loan loss provisions.
"The lockdown, an important and necessary precaution, has disrupted businesses. With no or substantially lower sales and no work, businesses' and households' cash flows will naturally be disrupted as well," Moncupa said.
Moncupa said the ability to service debts are also affected with less cash flow.
"We could expect the industry as a whole to be affected. The extent of the impact will depend on how fast businesses and households can get back their income stream," Moncupa said.
Bankers Association of the Philippines president Cezar Consing said major players in the banking sector are taking huge provisions for potential non-performing loans.
"All you have to look at to see that credit risks are actually rising is what banks have taken as loan provisions," Consing said in a recent webinar.
Consing, who is also president and CEO at Ayala-led Bank of the Philippine Islands (BPI), said the country's top three largest private banks have taken a hit through lower earnings as provisions for loan losses rose.
So far, Ty-led Metropolitan Bank & Trust Co. (Metrobank) decided to more than double its provisioning to P5 billion in the first quarter from a year-ago level of P2.4 billion, followed by BPI with P4.23 billion or 2.3 times last year's P1.8 billion, and BDO Unibank Inc. with P2.3 billion from P1.3 billion.
As a result, BDO's net income dropped by 10.2 percent to P8.8 billion, followed by BPI with five percent reduction to P6.39 billion, and Metrobank with a 10.3 percent decline to P6.1 billion.
"The banks are trying to figure out what is this scenario going to look like. And to be honest, we don't know yet. We will only get an inkling of that after the enhanced community quarantine is lifted," Consing said.
Consing said banks take huge provisions for potential bad loans as the economy came under stress, contracting by 12.8 percent in 1983, 7.8 percent in 1984 and 4.8 percent in1985 due to the debt crisis; by 0.6 percent in 1991 due to the power crisis; and by 0.6 percent in 1998 due to the Asian financial crisis.
"The Philippine GDP growth in most recent years has been credit intensive," Consing said.
S&P Global Ratings credit analyst Nikita Anand said credit losses arising from delinquent and bad debt of Philippine banks are expected to increase by $2 billion and non-performing assets by $3 billion this year amid deteriorating asset quality.
"We expect trade, tourism, private-sector investments and consumption in the Philippines to get affected and this will drag on banks' lending business," Anand said.
S&P has also lowered its credit growth forecast for the Philippines to a range of eight to 10 percent for this year due to the expected pick up in bad loans that is currently pegged at 2.2 percent as of end-February as COVID-19 risk looms over economic growth and financial markets.