Alliance Global to be carbon neutral by 2030
February 17, 2020 | 12:00am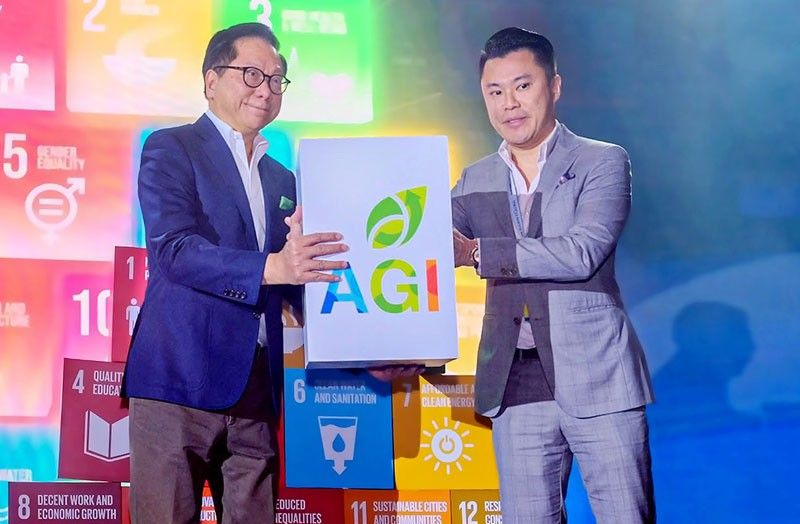 MANILA, Philippines — Alliance Global Group Inc. (AGI), the listed conglomerate of property tycoon Andrew Tan has committed to be carbon neutral by 2030.
Announcing the bold move, AGI chief executive officer Kevin Tan said the conglomerate wants to contribute to achieving the United Nations Sustainable Development Goals (UN SDG).
"We must start to become more conscious and responsible for the long-term social, economic, and environmental impact of our businesses. As a responsible corporate citizen, our decisions should no longer just be driven by what is good and profitable, but by what is right," Tan said.
AGI recently held a one day sustainability summit where it also committed to generate at least five million direct and indirect jobs by 2030 as part of its contribution to the United Nations Sustainable Development Goals (UN SDG).
"Our collective strength as a conglomerate certainly gives us the ability to make these positive changes happen," Tan said.
Companies under AGI – Megaworld Corp. for real estate; Emperador Inc. for liquor; Travellers International Hotel Group for gaming, entertainment and hotels; Golden Arches Development Corp. for quick service restaurants under the McDonald's brand; and Infracorp Development Inc. for infrastructure, rolled out various programs and activities to support SDG, goals at the recent SustainAGIlity Summit hosted by the conglomerate at Hilton Manila.
At present, AGI employs over 80,000 people in its various businesses across the country.
Of the different companies, Megaworld and its subsidiaries Empire East Land Holdings Inc. (EELHI), Global-Estate Resorts Inc. (GERI), and Suntrust Properties Inc. (SPI), which employ over 5,000 people, are in charge of developing townships and communities.
It has committed to create around three million direct and indirect jobs in its various developments across the country within 10 years.
Emperador, meanwhile, seeks to continue utilizing technologies that save water and reduce emission.
These include the use of renewable energy, particularly biomass and solar, for their vineyards and distilleries in Spain, Mexico, and the Philippines; and the use of water conservation methods for irrigation of vineyards in Spain and Mexico.
Travellers International has likewise committed to employ more locals in its casino and hotel operations.
Another company, Golden Arches Development Corp., which operates McDonald's Philippines, has started rolling out reusable packaging, solar rooftops and use of ecobricks in some of its stores, and reinforced waste segregation system.
The United Nations Sustainability Goals include ending poverty, using clean energy and engaging in responsible consumption and production among other goals by 2030.