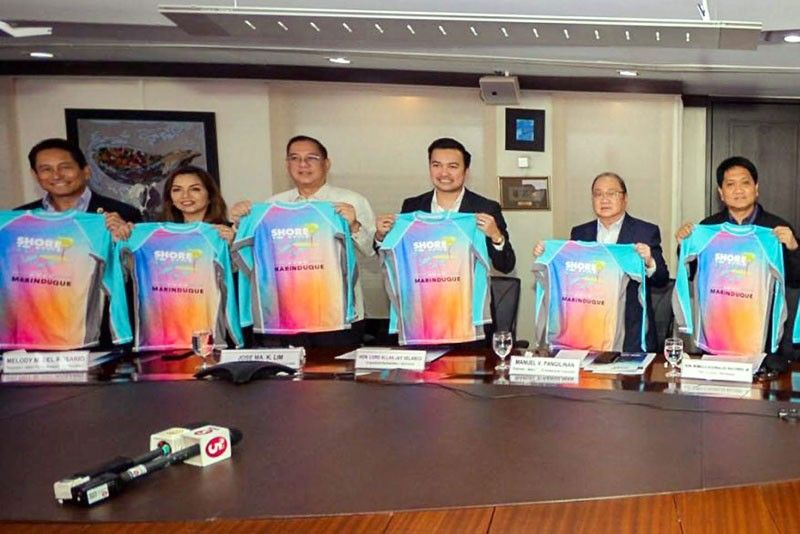 In photo (from left) are MVP Media Bureau managing director Michael Toledo, MPIF president Melody del Rosario, MPIC president and CEO Jose Ma. Lim, Marinduque Rep. Lord Allan Jay Velasco, MPIC chairman Manuel V. Pangilinan and Marinduque Vice Gov. Romulo Aguinaldo Bacorro Jr.
MPIC's Shore It Up! helps protect Marinduque's coastal community
(The Philippine Star) - February 15, 2020 - 12:00am
MANILA, Philippines — Metro Pacific Investments Foundation (MPIF), the corporate social responsibility arm of Metro Pacific Investments Corp. (MPIC), signed an agreement with the local government unit (LGU) of Marinduque to elevate environmental awareness and protect the marine biodiversity of the province.
Shore It Up! (SIU) is a program created for coastal communities with a purpose of raising environmental awareness, providing livelihood assistance, protecting and propagating mangroves, and conserving the country's marine resources. It is an award-winning environmental sustainability movement commemorating its 12th year of providing initiatives and support to coastal communities. It chose Marinduque as its new SIU community partner due to the province's geographic location as a center of marine biodiversity.
The signing of the Memorandum of Understanding between Marinduque through its congressman, Rep. Lord Allan Jay Velasco and MPIC, through its Chairman Manuel V. Pangilinan, jumpstarts the adoption of SIU, MPIC's flagship environmental program. This includes the formation of the Marine Protection, Inspection and Conservation Guardians and the implementation of underwater and coastal clean-ups. SIU will also develop a program that protects over 2,000 hectares of mangroves, purposefully raising awareness on conservation efforts within the province.
Under the MOU, SIU plans to earmark specific efforts, as well as sustainable programs that will benefit not only the environment, but the local community of Marinduque as well.
Similar to other SIU projects all over the country, MPIF aims to conduct a provincial-wide coastal and underwater clean-up, as well as set up a cadre of Marine Protection, Inspection, and Conservation (MPIC) Guardians in the island. SIU also plans to make a significant impact in the coastal areas by increasing community involvement through developing environmental awareness and providing programs for sustainable ecotourism.
Also present were Marinduque Vice Governor Hon. Romulo Aguinaldo Bacorro Jr., MPIC president and CEO Jose Ma. Lim, MPIF president, Melody Del Rosario, MVP Media Bureau managing director Mike Toledo, PLDT-Smart Foundation president Esther Santos, One Meralco Foundation president Jeffrey Tarayao, Maynilad AVP for government relations Marie Antonette De Ocampo, MPTC vice president and group controller Rizza Latorre, and Makati Medical Center Foundation executive director Marge Barro.