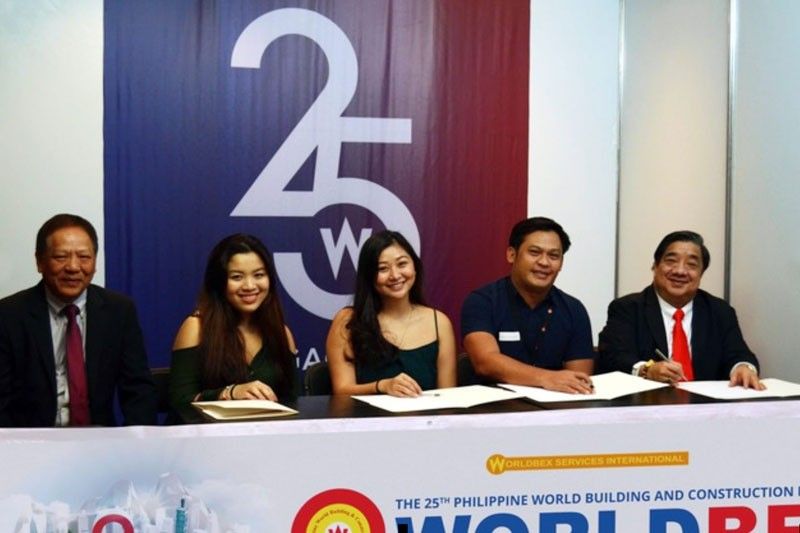 In photo are (from left) WorldBex Services International executive director Francisco Flameño Jr., Mariwasa merchandising offi cers Reia Baluyot and Bea Chua, Mariwasa senior merchandising offi cer Edwin Generoso and WSI founding chairman Joseph Ang.
25th WorldBex all set in March
(The Philippine Star) - February 14, 2020 - 12:00am
MANILA, Philippines — On its 25th year, the Philippine World Building and Construction Exposition (WorldBex) is all set for March 18 to 22 at the Philippine International Convention Center, World Trade Center and the SMX Convention Center.
With close to 1,000 exhibitors and 188,000 expected visitors, WorldBex 2020 aims to deliver a top notch and groundbreaking construction and design show.
An exhibitor orientation was held last Feb. 4 at the Philippine International Convention Center, the same venue that will complete this year's triad of venues, making it WorldBex's most exciting edition yet.
During the orientation, key points were discussed to equip all the exhibitors with a comprehensive guide they need for this year's five-day event .
The topics ranged from ingress, event proper and egress reminders which include rules and regulations, program and event highlights, pocket activities, as well as important dates and schedules to remember.
Part of the highlight is the relaunch of the WorldBex app with a new look, improved user experience and interface for this year's expo. This year's line-up consists of both local and international exhibitors who have been partners with WorldBex for many years.
For more information, call (02) 8656-9239, email inquire@worldbexevents.com, or follow @worldbex on Facebook and Instagram. Pre-register for free at www.worldbex.com.