Philippines 2nd fastest-growing market for motor vehicles in South East Asia
February 10, 2020 | 12:00am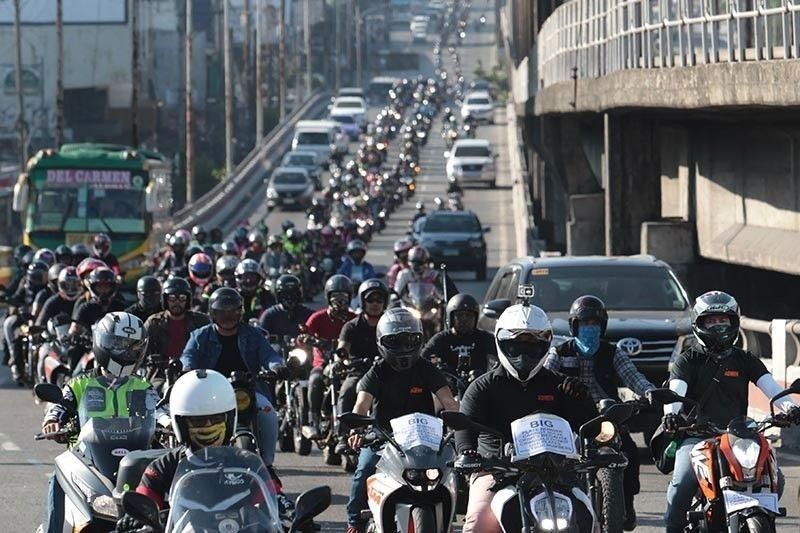 MANILA, Philippines — The Philippines was the second fastest-growing motor vehicle assembler in Southeast Asia last year, registering a 19 percent growth in output, according to the Association of Southeast Asian Nations Automotive Federation (AAF).
Data from AAF showed the Philippines assembled 95,094 motor vehicles last year, up from just 79,763 units in 2018.
Posting the fastest growth in motor vehicle output last year was Myanmar, which assembled 15,496 units, 26 percent higher than the 12,292 units in 2018.
Apart from Myanmar and the Philippines, the only country in the region with a higher motor vehicle output was Malaysia which produced 571,632 units last year, up 1.2 percent from the 564,971 units in 2018.
All other countries with motor vehicle assembly operations in the region registered declines.
Thailand, which serves as the region's automotive hub, assembled 2.01 million units last year, seven percent lower than the 2.17 million units in 2018.
Indonesia's motor vehicle output decreased by 4.2 percent to 1.29 million units last year from 1.34 million units in 2018, while Vietnam's output went down by 12 percent to 176,203 units last year from 200,436 units in 2018.
Total motor vehicle output in Southeast Asia decreased by 4.8 percent to 4.16 million units last year from 4.37 million units in 2018.
In terms of motor vehicle sales, the Philippines was among those with higher sales last year.
AAF data showed the Philippines sold 369,941 units last year, 3.5 percent higher than the 357,410 units in 2018.
Other countries in the region with higher sales last year are Myanmar with a 25 percent growth in sales to 21,916 units, Vietnam with an 11.7 percent increase to 322,322 units, Brunei with a six percent uptick to 11,909 units, and Malaysia with one percent growth to 604,287 units.
Posting lower sales last year, meanwhile, are Indonesia with a 10.5 percent drop to 1.03 million units, Singapore with a five percent decrease to 90,429 units, and Thailand down 3.3 percent to 1.01 million units.
Total motor vehicle sales in the region reached 3.46 million units last year, 2.9 percent lower than the 3.56 million units sold in 2018.
Recently, the Department of Trade and Industry (DTI) launched a preliminary probe on a petition filed by workers group Philippine Metalworkers' Alliance (PMA) to impose safeguard measure or duty on vehicles, a development which may affect both the production and sales performance of automotive firms in the country.
PMA filed the petition as increased vehicle imports are seen to pose threat to local car assembly, auto parts manufacturers, as well as employment in the sector.
A safeguard duty may be imposed by the government when a surge in imports of a certain product causes injury to local players.