Philippines needs more power plants to meet growing demand
December 26, 2019 | 12:00am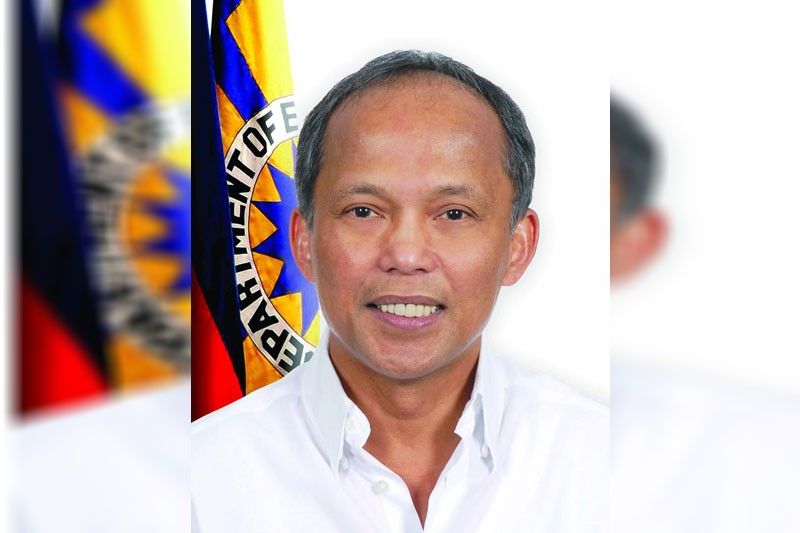 MANILA, Philippines — This year has put under the spotlight the need for the country to build more power plants within a three-year horizon to be able to ensure enough supply to meet the growing power demand in the coming years.
As more power facilities get older, the reliability of existing power plants also dwindles with time. That was manifested in this year's numerous instances of yellow and red alert notices in the Luzon grid.
While new power plants are slated to come onstream in the next two years, the country needs to prioritize building new generation capacity in Luzon as industry players expect tight supply beyond 2022 – unlike the oversupply of power in Mindanao.
The El Niño phenomenon this year did not help either as it brought about a drier and more humid summer, causing high demand for electricity.
According to Energy Secretary Alfonso Cusi, the yellow and red alert warnings are a signal that demand has caught up with the existing supply and that there is a need to start building capacity.
"Yellow alert, red alert (notices) are a mere procedure to inform the public that this is now our current power situation," he said.
"When there is a yellow alert, there is an increase in demand. Is that bad? That means we need to build supply," he said.
A yellow alert means there is not enough reserves to cover the largest running generating unit at the moment, but does not necessarily lead to power outages. On the other hand, a red alert status means there is severe power deficiency in the power grid.
Since the start of the year, the National Grid Corp. of the Philippines (NGCP) has raised at least 15 red alert warnings and at least 50 yellow alert notices in the Luzon grid.
In June alone, it said there were 13 yellow alert and five red alert warnings.
When the usual tight power supply conditions happened during the summer months, the Luzon power grid experienced a surprise tightness of
supply in October and November – a time of lower demand and cooler temperature.
Laban Konsyumer Inc. (LKI) president Victorio Dimagiba said yellow and red alerts in November is "a telltale sign that we need to secure adequate power capacity to meet the growing demand of the grid, especially with so many power plants going on outage even in the ber-months."
"The need for additional electricity is of utmost urgency and importance to our economy," he said.
The problem is the reliability of power plants. Based on installed capacities of existing power plants, the Luzon power supply and reserves should be more than enough, but actual generation told a different story.
"On paper, we're okay. The reserves are more than 20 percent on paper. It's the reliability of plants during summer," AC Energy Inc. president and CEO Eric Francia said.
"This year, quite frankly, was a surprise to the industry. The high spot prices and tight supply, stream of yellow alerts, were really driven by the lower availability of power plants. That's why we need to invest more to improve the reliability," he said.
Now, the power industry is preparing for next year's summer to avoid a similar situation of having tight supply.
The DOE has directed Manila Electric Co. (Meralco) and other distribution utilities (DUs) to prepare for the expected increase in demand next summer and in the succeeding years.
The energy chief said he has written Meralco, the country's largest power distributor, on its measures for next summer and the coming months moving forward as the department projects the demand for power to increase.
While outages are a reality for power plants, Aboitiz Power Corp. COO and incoming CEO Emmanuel Rubio said there is one factor that would help ease the strain on the power grid next year.
"For one there's no election…The maintenance won't be altered, the schedule anyway. That's one variable that we can eliminate. We've always said that outages are a technical reality," he said.
To ensure enough supply during the mid-term elections in May, the Department of Energy (DOE) had directed power generators not to conduct preventive maintenance schedules a week before and after May 13.
Several power plants have also come online in the second half of the year, while a couple more are expected to start operating in the first half of next year.
Based on DOE data, the Luzon grid added nearly 600 megawatts (MW) of capacity with the commencement of operation of the fourth unit of San Miguel Corp.'s 135-MW Limay coal power plant and the 455-MW San Buenaventura Power Ltd. (SBPL) coal plant in Quezon under Meralco Powergen Corp. (MGen) and Thailand's Electricity Generating Public Co. Ltd. (EGCO).
For next year, two 668-MW units of GNPower Dinginin of the Ayala and Aboitiz groups are slated for commercial operations.
Francia said the first unit of the Dinginin power plant is scheduled to start operating in the second quarter of next year.
"There's a fighting chance to start commercial operations during summer," he said.
With all these power plants in place, supply in the Luzon grid should be good in the next two years, Rubio said.
"SBPL just went online, the Masinloc expansion of San Miguel went online, and we will go online with 1,336 MW next year. I think those capacities…the Masinloc expansion, and ours will be good for the next two years," he said.
However, the power industry should not be complacent with the supply coming in next year.
Semirara Mining and Power Corp. (SMPC) chairman and CEO Isidro Consunji said there would be enough supply next year until 2022, but tight of supply could be felt if there are no more power plants being built.
"In 2021, 2022, supply would be enough because of the incoming capacities. But by 2023, if there are no more plants built, supply could be tight," he said.
Meralco, the country's largest power distributor, still sees a tight margin between demand and supply.
"I think we're still at a rather tight margin supply to demand in terms of available supply capacities," Meralco chairman Manuel Pangilinan said.
After the decision of the Supreme Court (SC) to strike down power supply agreements (PSA) that did not go through competitive bidding, Meralco conducted two successful competitive selection processes (CSP) last September for the 10-year, 1,200-MW brownfield supply and for the supply of 500 MW of mid-merit capacity for five years.
"We'd like to widen that margin and Meralco's more than willing to build a number of plants ranging from coal to renewables, you mentioned solar, principally solar and some wind," Pangilinan said.
Meralco, through its power generating unit MGen, is also trying to pitch in additional power capacity through its 1,200-MW Atimonan One Energy Inc. (A1E) coal plant.
A1E participated in Meralco's CSP for the 1,200-MW greenfield capacity starting 2024, but was declared a failed bidding as it was the lone bidder in the process.
This was met with criticism from the government, which said the CSP only accommodated the A1E plant and not other plants due to its very stringent terms of reference.
Cusi has directed Meralco to change its rules to give more flexibility for power suppliers bidding for its energy needs.
But Meralco president and CEO Ray Espinosa said the DU needs to add more greenfield capacity in its portfolio to ensure the supply of stable power to its growing customer base.
"We have to understand that we also have to ensure that new plants are built to replace the old ageing plants, because the old ageing plants, those are the plants that go down more frequently, and that affects basically the stability of power within the franchise area," he said.
"There must be a conscious effort on the part of the DU to make sure there's a good mix of brownfield and greenfield," Espinosa said.