BSP seen resuming rate, RRR cuts in Q1
December 26, 2019 | 12:00am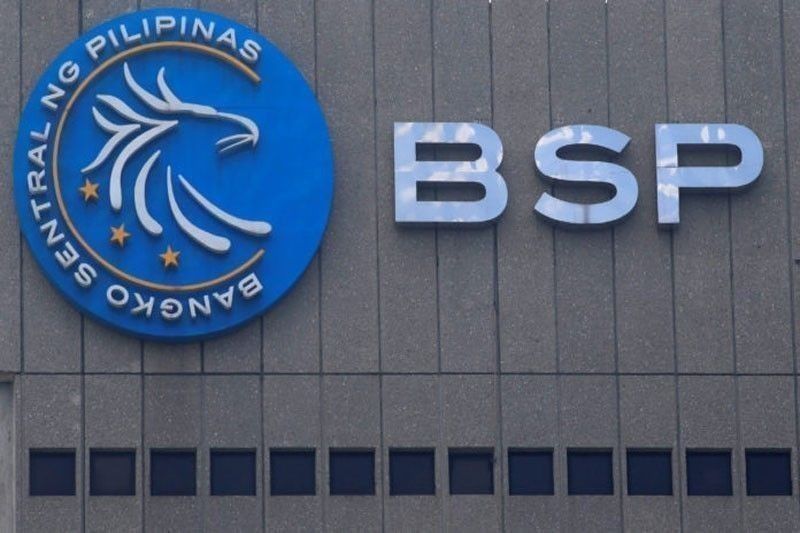 MANILA, Philippines — DBS Bank Ltd. of Singapore said the Bangko Sentral ng Pilipinas (BSP) is expected to resume its easing cycle by slashing interest rates and further lowering the reserve requirement ratio as early as the first quarter of next year.
In its latest research note, DBS said the central bank could further unwind its tightening cycle that saw interest rates rise by 175 basis points in 2018.
"With the current real rates being high, BSP could further unwind 2018's policy rate hikes to support growth," DBS said.
The BSP's Monetary Board slashed interest rates by 75 basis points this year amid the benign inflation environment and slower than expected gross domestic product (GDP) growth caused by soft global markets due to the US-China trade war, the central bank's tightening cycle last year, and the delayed implementation of the 2019 national budget.
The central bank also lowered the level of deposits banks are required to keep with the central bank by 400 basis points for big and mid-sized banks and 200 basis points for small banks to free up much needed liquidity to boost economic activity.
"Continuing to cut RRR in stages would also add more liquidity that could help to dampen any upward pressure on rates, e.g. from possible peso weakness," it said.
Inflation averaged 2.5 percent from January to November, well within the BSP's two to four percent target, despite picking up to a three-month high of 1.3 percent in November from a 43-month low of 0.8 percent in October.
On the other hand, the GDP growth averaged 5.8 percent in the first three quarters of the year despite picking up to 6.2 percent in the third quarter after slumping to a four-year low of 5.5 percent in the second quarter from 5.6 percent in the first quarter.
DBS expects the country's GDP growth to pick up to 6.3 percent in 2020 and 2021 after slowing down to 5.9 percent this year, while inflation is seen averaging 3.5 percent next year before easing to 3.3 percent in 2021 from the projected 2.8 percent this year.
It sees the central bank likely slashing interest rates only once next year and this could be as early as the first quarter of the year.
DBS said the Republic of the Philippine government bonds would remain constructive after this year's outperformance.
"Considering the current macro backdrop, there is a lot to like about Republic of the Philippine government bonds versus other Asian bonds. The Philippines' economic outlook is considerably less challenging relative to other Asian economies," DBS said.
Government economic managers see the GDP growth accelerating to a range of 6.5 to 7.5 percent next year from about six to 6.5 percent this year.
"A stronger growth trajectory would be positive for credit metrics and could translate to lower borrowing costs. In terms of risks characteristics, we like that Republic of the Philippines government bonds have low sensitivities to the trajectory of US-China trade talks and offer strong buffers against rising core yields via steep curves and healthy rate differentials," DBS said.