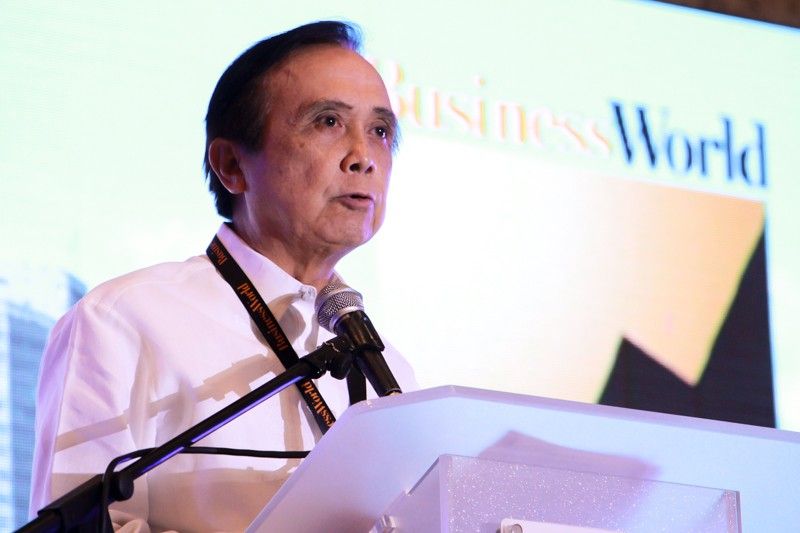 Photo shows Socioeconomic Planning Secretary Ernesto Pernia.
Philstar.com/Efigenio Toledo IV
Philippine economy grows 6.2% in Q3 2019
MANILA, Philippines (11:40 a.m.) — The Philippine economy recorded a 6.2% growth in the third quarter of 2019, the government announced Thursday.
The country's gross domestic product is higher than the 5.5% growth in the second quarter this year, the Philippine Statistics Authority said.
According to the PSA, net primary income from the rest of the world grew by 2.9% while gross national income increased by 5.6%.
The services sector recorded the fastest growth with 6.9%, followed by the industry sector with 5.6% and agriculture with 3.1%.
Socioeconomic Planning Secretary Ernesto Pernia said the Philippines is on track of achieving its target of 6% to 7% GDP for the year.
"This means that the Philippine economy will have to expand by at least 6.7% in the last quarter of the year to meet the low-end of the full year target of 6 to 7% for 2019 — a challenge we are confidently taking on," Pernia said.
Pernia noted that the Philippines ranked second behind Vietnam's 7.3 growth.
The country also recorded a higher GDP than China's 6%. India is expected to post a growth below 6% and Indonesia 5% for the third quarter.