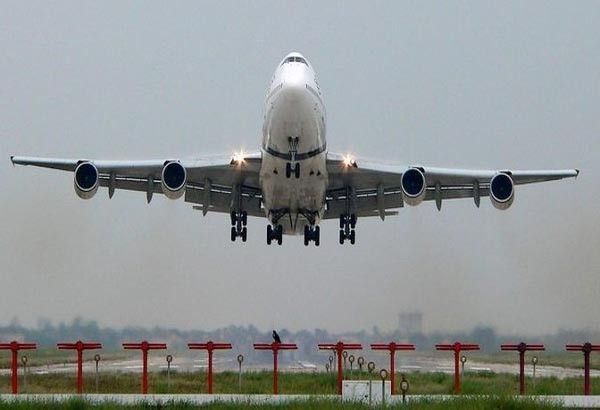 CAB Executive Director Carmelo Arcilla said the penalties will be on a case-to-case basis, depending on the gravity of the case.
File
Civil Aeronautics Board to penalize carriers for delayed flights
MANILA,Philippines — The Civil Aeronautics Board (CAB) has approved a new regulation that will penalize air carriers with chronic flight delays in their operating flights, an official said.
"So the features of this new regulation is we will be penalizing or modifying the approval of airlines who would be found to have more than 50 percent of their flights delayed or cancelled for whatever reason" CAB executive director Carmelo Arcilla said.
"This means irregardless if its force majeure or technical or what, if your flight is incurring a delay for more than 50 percent of the time, you have to go back to the drawing board and review your plans because this is not viable," he added.
Arcilla said the penalties will be on a case-to-case basis, depending on the gravity of the case.
Apart from the monetary penalties, Arcilla said removal of flights may also be imposed under the new regulation.
The CAB official cited a previous case of an unidentified airline operating flights to Caticlan as an example, noting that its flight were removed due to repeated cancellation and delays.
Arcilla said the local air carrier was operating six flights to Caticlan daily, during the time when airports were not night rated.
"The last flight was always delayed and cancelled because of sunset limitations and we were flooded with complaints. At some point we said the six flights is not operationally viable," Arcilla explained.
"We told them, you have to review your plans and ultimately, we removed that flight. So that's the essence [of the new regulation]," he added.
Arcilla said the new regulation was approved during a CAB meeting late October.
He added that this is expected to be implemented this month.
In July, CAB ordered all local carriers to submit a monthly on-time performance (OTP) report which must contain the average of all daily flights per airport of origin.
CAB said if the actual departure or arrival time is up to 15 minutes past the original schedule, then the flight is considered on time.