Mitsubishi brings back L300 cab
September 29, 2019 | 12:00am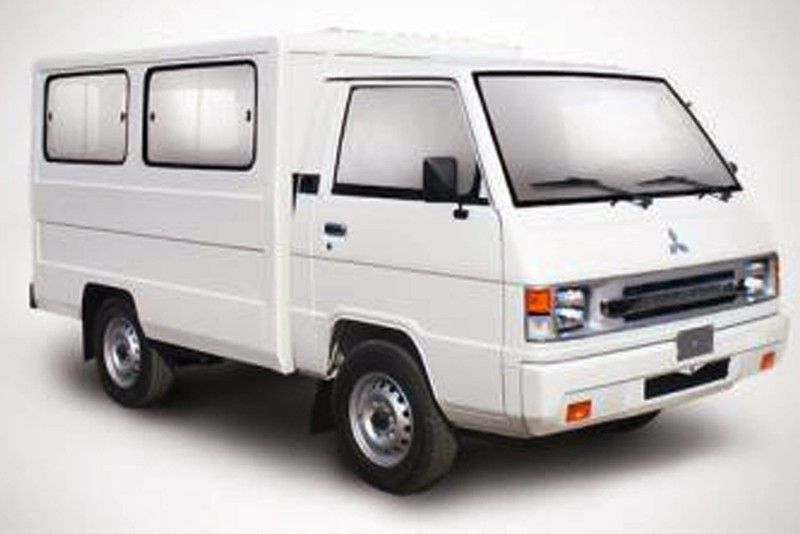 STA.ROSA, Laguna, Philippines — After more than a year of absence in the local market, Mitsubishi Motors Philippines Corp. (MMPC) is bringing back the L300 cab and chassis to cater to demand in the utility vehicle segment.
For the return of the L300, the company is aiming to sell 1,200 to 1,500 units per month.
Speaking at the launch of the L300, Alvin Dalida, first vice president for sales and marketing at MMPC, said the iconic vehicle is returning to the market to cater to the needs of various businesses.
"This is one of the most anticipated launches for MMPC this year," he said.
He said a lot of customers have been asking about the return of the L300 which was phased out earlier as government regulations requiring that all vehicles introduced in the market be equipped with a Euro-4 engine and compliant with Euro-4 limits or emission standards took effect.
Known for its durability, convenience and affordable price, the L300 is now powered by a Euro-4 engine.
Dalida said the company expects the L300 to give a boost to overall sales.
"As the economy grows, I think the demand for utility vehicles would be consistent. That's what we're banking on because so far, the Philippine economy is doing quite well although GDP (gross domestic product) projection is to be stable at six percent," he said.
Locally manufactured at MMPC's plant here, the L300 has a 1,085-kilogram payload and can fit 17 passengers including the driver.
Available in all MMPC dealerships nationwide, the vehicle costs P804,000 for the cab and chassis, and P998,000 with the FB rear body.
"We are very excited for the return of the trusted workhorse as we know that the L300 will once again play a vital role as reliable vehicle for various transportation requirements. The improved features and fuel efficiency will, without a doubt, be one of the key highlights of this unit that will help drive the Filipino business forward," Dalida said.
After the L300, MMPC is set to launch the new Montero next week, the last vehicle model to be unveiled by the company this year.
As of end-August, MMPC has sold 41,034 units, down 7.3 percent from 44,283 units in the same period last year.
Earlier this year, MMPC president and chief executive officer Mutsuhiro Oshikiri said the company hopes to at least match sales last year which reached 67,512 units.