First off-grid smart solar network launched in Palawan
September 22, 2019 | 12:00am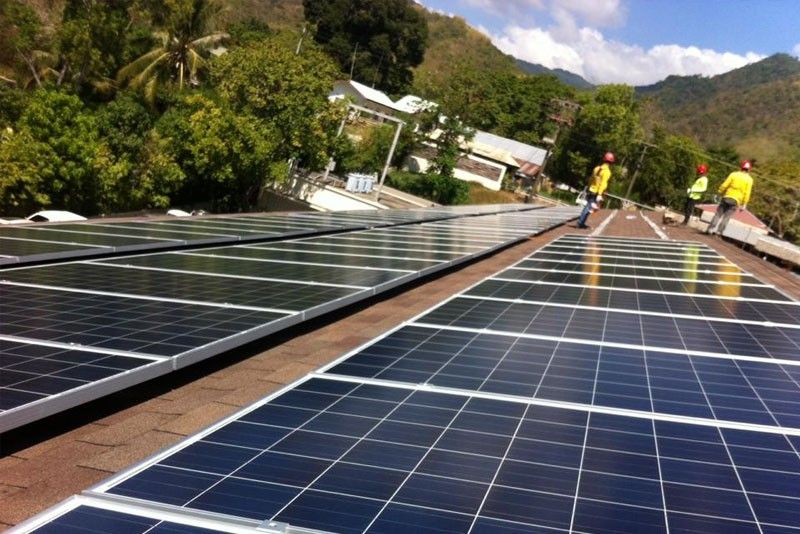 MANILA, Philippines — Busuanga Island Electric Cooperative Inc. (BISELCO) has inaugurated the country's first off-grid smart solar network that can provide 24/7 power to 62 households in the Palawan town.
Considered to be the first of its kind in the country, the project was done in partnership with the Association of Isolated Electric Cooperatives Inc. (AIEC), Island Light and Water Energy Development Corp. (ILAW), One Renewable Energy Enterprise Inc. (OREEI), Okra, Infunde Development, and Infranco Asia.
The pilot project took five months to complete from documentation to the installation of solar panels and batteries, with a total investment of $40,000 or P2 million.
Aside from basic lighting and mobile phone charging purposes, this smart technology also allows capacity sharing or to draw extra power from other solar home systems that can be used in other household appliances like television, refrigerator and air conditioner.
AIEC president Rene Fajilagutan said the pilot project is part of the association's goal to provide reliable, sustainable, and affordable electricity to all Filipinos, including those living in far-flung areas.
Fajilagutan, who also serves as general manager of the Romblon Electric Cooperative Inc. (ROMELCO), said this smart solar network setup would be duplicated on other remote islands or isolated areas.
For her part, BISELCO general manager Ruth Galang said this is the first time that electricity reached Barangay San Isidro in the power co-op's 36 years of operations.
Meanwhile, Busuanga mayor Elizabeth Cervantes said the provision of electricity to San Isidro residents would help boost livelihood and increase public safety.
National Electrification Administration (NEA) administrator Masongsong lauded the electric cooperatives, private institutions and non-government organizations as well as the local government for their efforts to realize the San Isidro Smart Solar Network Pilot Project.
The NEA chief likewise expressed hope that this kind of project would be replicated in other islands or off-grid areas facing difficulties connecting to electricity grid.
He said while NEA has made significant strides in bringing power to rural and remote areas across the country since 1969, the task of lighting up the "last mile" households remains a challenge.
"We really welcome any effort to realize total electrification because we believe that with electrification, there will be economic and social development," the administrator said.