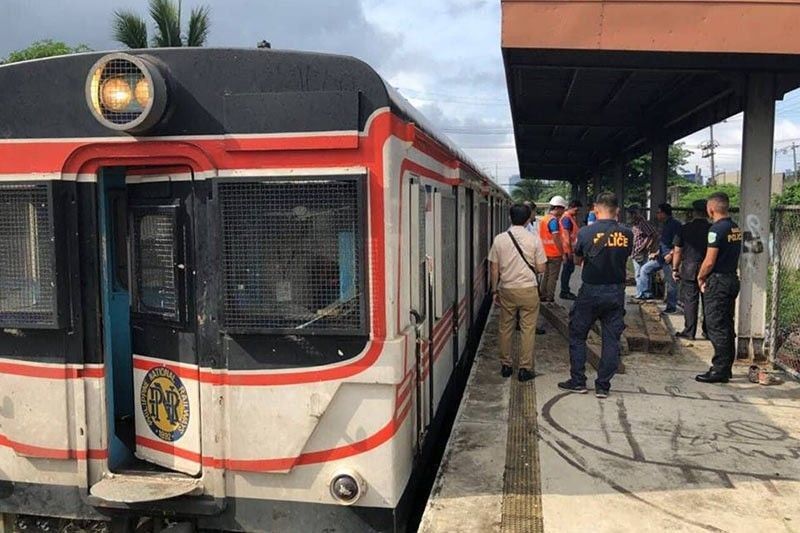 Philippines, China sign $219 million loan for PNR project consultancy
MANILA, Philippines — The Philippine government has forged a $219.78 million loan agreement with China to fund the project management consultancy for the Philippine National Railways (PNR) South Long Haul Project, the Department of Finance (DOF) said yesterday.
Finance Secretary Carlos Dominguez and Export-Import Bank of China vice president Xie Ping signed the preferential buyers' credit agreement, as witnessed by President Duterte and Chinese President Xi Jinping in Beijing last Thursday.
The PNR South Long Haul Project seeks to link Metro Manila and Legazpi, Legazpi and Matnog as well as Calamba and Batangas City. It is part of the administration's Build Build Build program.
According to the DOF, the project management consultancy for the project would cover the detailed engineering and design, the preparation of the bidding documents for a design-and-build procurement; and the project's construction supervision.
The DOF said the consultancy would provide tender assistance, including the market study, administration of the limited competitive bidding, and tender award to the contractors and suppliers.
The loan carries an interest rate of two percent per annum with a maturity period of 20 years, inclusive of a seven-year grace period, the DOF said.
Aside from the deal, Duterte and Xi also witnessed the exchange of notes containing the procedures for the availment of loans under a renminbi-denominated loan facility.
The DOF said the loan facility would help support the implementation of the Philippine government's priority projects that are aimed to promote economic and social development.
Customs Commissioner Rey Leonardo Guerrero, together with Chinese Commerce Minister Zhong Shan also signed an agreement covering China's donation of four mobile X-ray container vehicle inspection systems and two luggage inspection systems.
Guerrero also entered into an intergovernmental accord with the General Administration of Customs of China (GACC), defining the guidelines on how to strengthen the cooperation and mutual assistance on customs matters between the two countries.
Dominguez earlier said the agreement includes GACC's commitment to assist the BOC in monitoring and stopping the entry of unauthorized cigarette-making machines from China to the Philippines.