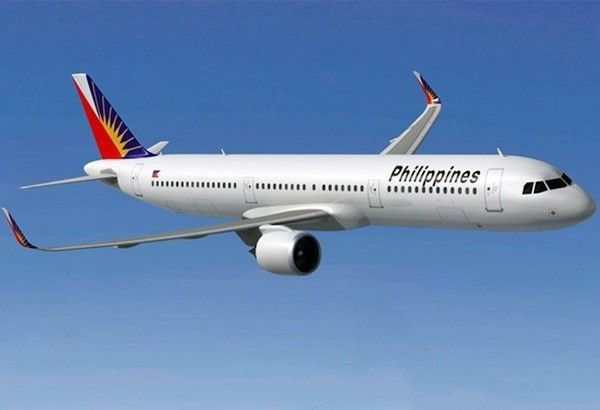 Gilbert Santa Maria, former COO of Washington DC-based business processing firm Ibex Global Solutions, was appointed as the new president and Chief Operating Officer of Philippine Airlines, the country's flag carrier.
File
Ex-Ibex Global COO named new Philippine Airlines president
(Philstar.com) - July 29, 2019 - 4:24pm
MANILA, Philippines— Gilbert Santa Maria, former COO of Washington DC-based business processing firm Ibex Global Solutions was appointed as the new president and COO of Philippine Airlines, the company said.
The board of directors of PAL announced Santa Maria's appointment on Monday.
Santa Maria was chosen by Lucio Tan, the flag carrier's chairman and CEO.
The 15-member PAL board unanimously approved Santa Maria's appointment during a meeting at the Century Park Hotel in Manila.
Tan called for support for Santa Maria.
"I call on all PAL executives and staff to support Gilbert Santa Maria. Let's work together and help him face PAL's many challenges," Tan said.
Vivienne Tan, PAL executive vice president and chief administrative officer as well as the CEO's daughter, said she is confident Santa Maria will help accomplish the flag carrier's vision of "PAL providing consistent quality service to our customers and also, the flag carrier serving as a means to contribute to nation-building."
She said: "With this new leadership, we will accomplish this further."
For his part, Santa Maria said he considers his new appointment a privilege and asked for the help of PAL's employees to make the flag carrier the choice across all markets.
"PAL is the airline that meets the needs of local and global travelers by showcasing our brand's main strength — the passion for safety and service. Maintaining the current level of service is important and of course, profitability. Let us do our share to make PAL reach greater heights," Santa Maria said.
"I will be with you every step of the way," he added.
PAL said Santa Maria Maria will leave his Los Angeles-based advisory firm to join the team in Manila.
Santa Maria started his career as a management trainee in production and engineering at Unilever in Manila, where he started his leadership stint.
At Ibex, Santa Maria managed to hire 18,000 employees around the world.
Santa Maria also previously served as COO and Chief Financial Officer of California-based Finance and Accounting outsourcer IQ BackOffice.
He led Corporate Development for leading Massachusetts-based global call center company Stream.
Santa Maria was also one of the youngest general managers of Pepsi Cola Products Philippines' Manila Operations.