More POGO firms get BIR warning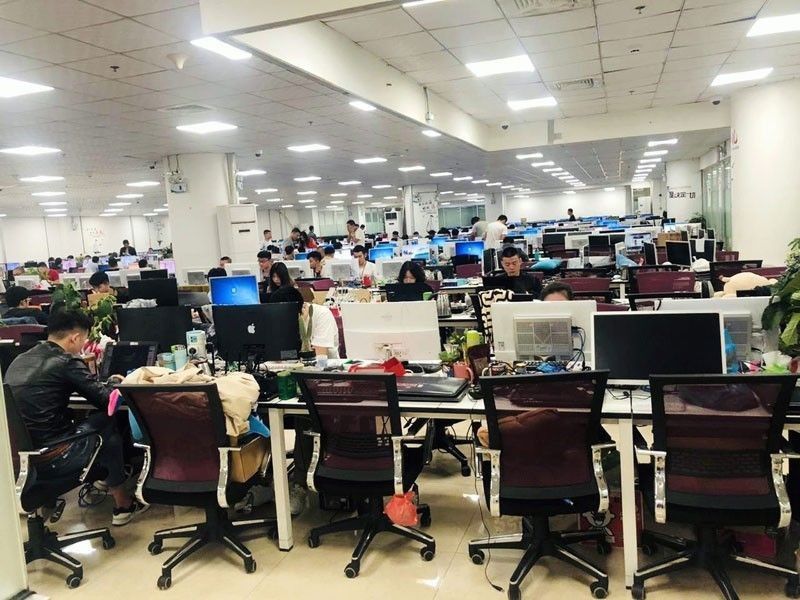 MANILA, Philippines — The Bureau of Internal Revenue (BIR) has issued anew notices to another batch of Philippine offshore gaming operators (POGOs) for allegedly failing to withhold and remit about P3 billion in taxes for their foreign employees, according to top BIR officials.
In an interview with reporters, Internal Revenue Commissioner Caesar Dulay said the bureau has issued more notices against POGO employers who have deficiency withholding taxes.
These are on top of those already issued with notices by the agency earlier, which have a total deficiency assessment amounting to P4.4 billion.
"We released some more, we assigned some more letter notices. That's about another P3 billion, so it's now P7 billion plus," Dulay said on the sidelines of the ceremonial signing of the Joint Memorandum Circular on foreign nationals intending to work in the Philippines.
According to Dulay, the BIR came up with the assessment following efforts to consolidate the list of foreign POGO employees from other agencies, such as the Department of Labor and Employment (DOLE), Philippine Amusement and Gaming Corp. (PAGCOR), and the Bureau of Immigration (BI).
He said some firms withheld and remitted taxes only for a fraction of the foreign employees they truly had.
"For example, only 25 (employees) remitted. But based on the database of DOLE and BI, it turns out they have 100 employees. That's where we started moving," Dulay said, adding that "the notices are for those deficiencies. That's what we want to collect and we'll use the arm of the law to force them to pay."
Internal Revenue Deputy Commissioner Arnel Guballa said some POGOs who were issued the notices protested the assessment, saying their employees should be taxed as resident employees rather than alien personnel.
"They are not contesting, they want to clarify it. Their basic contention is, you should not tax us like this, as non-resident. Tax us as resident, because we have already been here for a long time," Guballa.
"But they have the burden of proof. They must prove that they have already been here for a while, and that they are registered with the Immigration and DOLE," he said.
The BIR officials said companies who continue to fail in paying their tax deficiencies would have their operations closed, while their employees would be deported.
The government is intensifying its efforts in monitoring foreign workers to ensure that they are paying the correct taxes.
Based on the BIR's estimates, there are about 138,000 registered and unregistered foreign POGO employees in the country.
Guballa said the bureau is now in the process of completing the registration process for these employees through the issuance of Tax Identification Numbers.
Through these efforts, the BIR said it is looking to collect an estimated P2 billion a month from alien POGO employees starting this July.