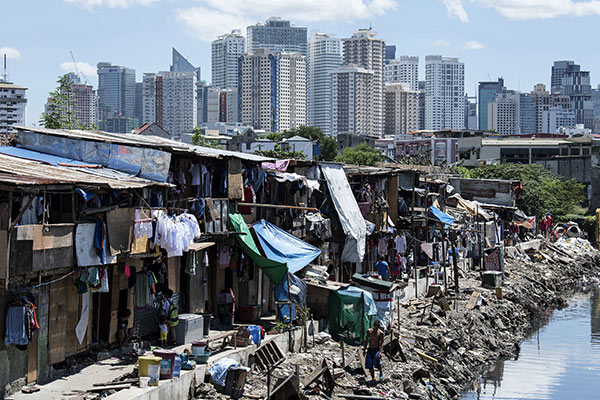 DEMAND AND SUPPLY
-
Boo Chanco
(The Philippine Star) - June 17, 2019 - 12:00am
Singapore – I visit Singapore at least twice a year because my son and his family live here. Aside from the awesome airport, the greenery along its roadways and the efficient public transportation, the other thing I admire in Singapore is their public housing.
A few years ago, I joined a group of Buddhist Tzu Chi missionaries in a trip to this city state. We visited a number of public housing locations and I confirmed that Singaporeans are well taken care of.
Of course, there are no squatters in Singapore. They have resolved that problem decades ago with a public housing policy we can really learn from.
We visited a number of public housing sites. The ground floor is normally used for community needs. There are clinics with doctors looking after residents, particularly the elderly. There are facilities for pre-school and kindergarten… and recreation areas.
The buildings and surroundings are clean and well kept. There are green open areas and parking spaces. Because it is Singapore, personal security is assured even without what we call blue guards.
A paper written for the Lee Kuan Yew School of Public Policy at the National University of Singapore acknowledged that "observers are often struck by the scale of public housing, which accommodates four out of every five persons in Singapore.
"This reflects the overarching commitment to homeownership, which is better understood in the context of a social welfare system that prefers individual saving and asset-building over direct social spending and income redistribution."
That means, Singapore requires its citizens to save up in a national provident fund from where they can finance an apartment purchase. Their Central Provident Fund (CPF) is something like our SSS but better managed.
It started out as a pension scheme in the 1950s into which all workers make mandatory monthly contributions of up to a fifth of their wages, while their employers contribute up to 17 percent of wages. The contributions go into personal accounts that were originally meant to fund retirement spending.
Rules were gradually relaxed to allow withdrawals to purchase housing. The LKYSPP paper observed it was a practical way for many families to pay for housing, making the CPF in effect a housing saving scheme.
According to the paper, the public housing system must now cater for diversity. "When four-fifths of the population live in public housing, the housing system must necessarily provide for households of different sizes, financial means, social needs, and housing expectations…
"… social trends are challenging traditional definitions of the family unit, with a greater number of singles and single parent families. There has been some compromise, such as the liberalization of rules regarding singles' eligibility to purchase flats."
The paper claims that "the public housing system has excelled at innovations in design and provision, greying the boundary between the most expensive public housing and private housing at the bottom end."
Now, their public housing program must address "expectations for housing experiences that would fit with more refined lifestyles, generating a policy momentum that focused on upward housing mobility and deemphasized the provision of basic, affordable housing options."
Wow! We aren't even at the stage of doing enough to provide basic housing!
But they have problems too… problems arising from growing affluence and social change.
"Lately, the growing prevalence of flexible work and income insecurity during working age, especially for lower-skilled workers, raises deeper questions about the homeownership model premised on individuals' ability to keep up regular mortgage payments over a significant length of time.
"Acknowledging these pressures, recent housing reforms have introduced smaller housing types and shorter leases… In a social policy setting that depends on housing as a social wage, housing problems are by necessity also problems of social well-being, from the years of young adulthood and family formation through to retirement."
What can I say? They are in the process of fine tuning the social welfare foundation of their public housing projects. We, on the other hand, can't even get enough political will to get government to stop wasting its scarce resources meant for public housing through corruption within the National Housing Authority.
Yet, our problem is huge. Recent estimates show that about 600,000 informal settler families live in Metro Manila alone. This translates to three million individuals or about one in four people residing in an informal settlement in Metro Manila, with no security of tenure.
Families also suffer from lack of access to basic services and productive formal jobs; struggle with chronic poverty, difficult living conditions, and high exposure to natural disasters; and are seldom integrated into the broader community, facing higher than average incidence of crime and violence.
Congress recently passed a law creating a new Department of Housing and Urban Development. But before we get our hopes high, we need to get agreement on a strategy for providing public housing. The current one is definitely not working.
Much depends on who the President appoints as the first Secretary to head the new agency. If it is one of those from the old housing agencies, then we cannot expect much innovative thinking. Indeed, the corruption will likely move into the newly created agency.
The housing problem will not be solved by government alone. The flourishing private property sector must help.
There is a law that requires property developers, including condo developers, to allocate at least 15 percent of the total subdivision area or subdivision project cost or at least five percent of condominium area or project cost for socialized housing.
This is often breached. And if complied with, the tendency is to throw the underprivileged in areas away from sources of livelihood.
Hopefully, the President will require on-site public housing. He has said so many times that this is the approach he prefers. Let us see if he will use his vast political capital to make this happen.
Until then, we can only look at Singapore and admire what they have done to lick the problem a long time ago.
Boo Chanco's e-mail address is bchanco@gmail.com. Follow him on Twitter @boochanco