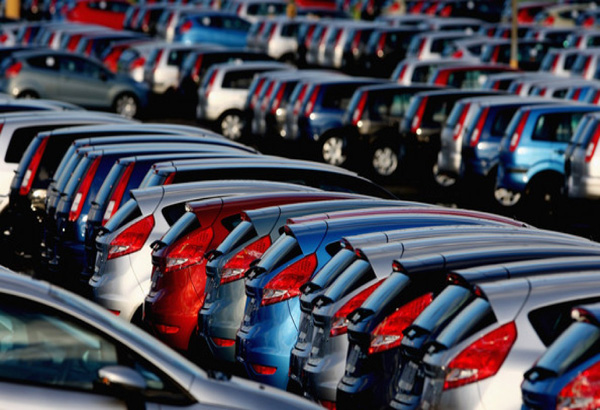 Imported vehicle sales surge in April
MANILA, Philippines — Vehicle importers remain optimistic of an industry recovery in 2019 as their combined sales have crossed positive territory for the first time this year, indicating improving consumer demand.
The Association of Vehicle Importers and Distributors Inc. (AVID) said in a statement yesterday sales increased slightly to 29,458 units as of end-April from 29,411 units in the same period last year.
"We are pleased to finally see growth in the first four months, coming from a lackluster first quarter," AVID president Ma. Fe Perez-Agudo said.
While total vehicle sales in the January to April period went up slightly, AVID's passenger car (PC) sales were still down eight percent to 10,528 units this year from the previous year's 11,451 units.
For the light commercial vehicle (LCV) segment, AVID's sales rose five percent to 18,483 units in the four-month period from 17,520 units a year ago.
The commercial vehicle (CV) segment also posted growth, sales reaching 447 units as of end-April or two percent more than the 440 units last year.
April stood out as AVID's best month for the year so far as the group sold 7,259 units, 12.1 percent higher than the 6,476 units the previous year.
AVID's PC sales also climbed 12 percent to 2,614 units in April from 2,342 units a year ago.
The group's LCV sales grew 13 percent to 4,534 units in April from 4,029 units last year.
CV sales increased six percent to 111 units in April from the previous year's 105 units.
"The strong April performance signifies that demand for automotive vehicles is slowly increasing, eventually leading to what we forecast as a strong industry recovery," Agudo said.
Last year, higher inflation and taxes on vehicles under the government's tax reform program took a toll on AVID, which registered a 17 percent decline in sales to 88,700 units from 106,285 units in 2017.
Agudo said the group is upbeat industry sales would be better this year compared to last year's, as the country's macroeconomic fundamentals improve.
"We are bound to encounter headwinds this year, including shifts in buying patterns and higher interest rates, but we are confident that the industry is geared to tackle such challenges," she said.