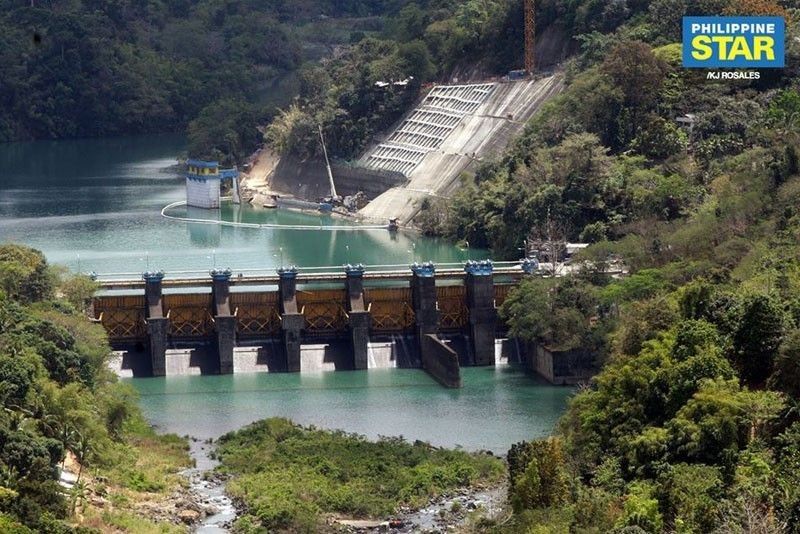 The Angat project entails the construction of a fourth tunnel to augment the present three connecting Ipo Dam (to which water from the Angat reservoir flows into) to the Bigte transmission route.
ADB hikes Philippines lending program to $7.11 B
Water supply improvement among top priorities
MANILA, Philippines — Improving water supply in the country is among the priorities of the Asian Development Bank (ADB) as it ramps up lending to the Philippines under its current country operations business plan (COBP), its top officials said.
For this year alone, ADB's lending pipeline for the Philippines is expected to reach $3 billion with a focus on climate-resilient infrastructure.
"There are many important projects. One is the Angat Water Transmission Improvement Project. We had the loan in 2016 and we will continue it this year. So we will support water (supply development) for Metro Manila," ADB president Takehiko Nakao said at yesterday's roundtable with foreign correspondents and local media.
Under its 2019-2021 COBP, the Manila-based multilateral bank has set a sovereign lending program of $7.11 billion that will support mostly connective infrastructure projects under the government's Build Build Build program.
The Angat project entails the construction of a fourth tunnel to augment the present three connecting Ipo Dam (to which water from the Angat reservoir flows into) to the Bigte transmission route.
The other phase of the project is the rehabilitation of the existing aqueducts and the improvement of water transmission.
"We will have a new project with additional financing which will help with the transmission," said ADB country director Kelly Bird.
Once completed, the project is expected to contribute to the greater stability of water supply in Metro Manila.
During the recent water crisis that gripped Metro Manila, local and foreign industry groups made a collective call to the government to ramp up efforts to improve water security in the sprawling metropolis as businesses and industries are becoming increasingly affected.
They specifically called for heightened efforts to find alternative water sources and firm improvements in the management of the country's water resources.
"Sufficient supply of power and water is an essential part of life and also for industries and for agriculture," Nakao said.
He noted that while the bank has no direct support for agriculture, it is looking into ways to boost farm productivity through irrigation.
"We are looking at rural development and food security so there is no starvation and there is good nutrition. In the Philippines we do not have a direct agriculture support but we have rural development support," Nakao said.
Bird said under the COBP, irrigation and flood protection protection projects have been pipelined for Mindanao.
"When we were in the process of crafting the country business plan, we discussed with the government how we can support agricultural development, so what we are looking at an irrigation project for 2021. We will be focusing on Mindano where there is agribusiness and poverty rate is quite high. So we are looking at two projects, irrigation and flood protection through river basin management," he said.
Through a liveable cities investment project also in the COBP, ADB is also engaging local governments in identifying projects in solid waste management and wastewater management and sanitation.
"We are also working on our liveable cities projects which look into solid waste management and sewage," Bird said.
Nakao said the bank is encouraged by the country's solid growth trajectory despite headwinds in ramping up its lending programs.
"The Philippine economy is growing at a solid pace. Inflation is coming down and there is more space for monetary policy. Revenue to GDP ratio is now picking up to support (projects). Poverty reduction is ongoing; it is still high but there is progress," he said.
The bank, he said, is open to closer collaboration with the World Bank, which is also one of the top aid providers to the Philippines.
Finance Secretary Carlos Dominguez III has urged closer collaboration between the two multilateral banks to improve the effectiveness of aid provision.
He said the duplication of the work of the ADB and World Bank in the region has led small countries with limited resources to "incur unnecessarily high operational costs and borrowing rates in obtaining loans."
"I think it's a very good idea and we are in constant communication with Secretary Dominguez on how to use our resources for the Philippines," said Nakao.
"He said we should cooperate more. So this means that in forming country strategies, we can align our ideas more," he added.